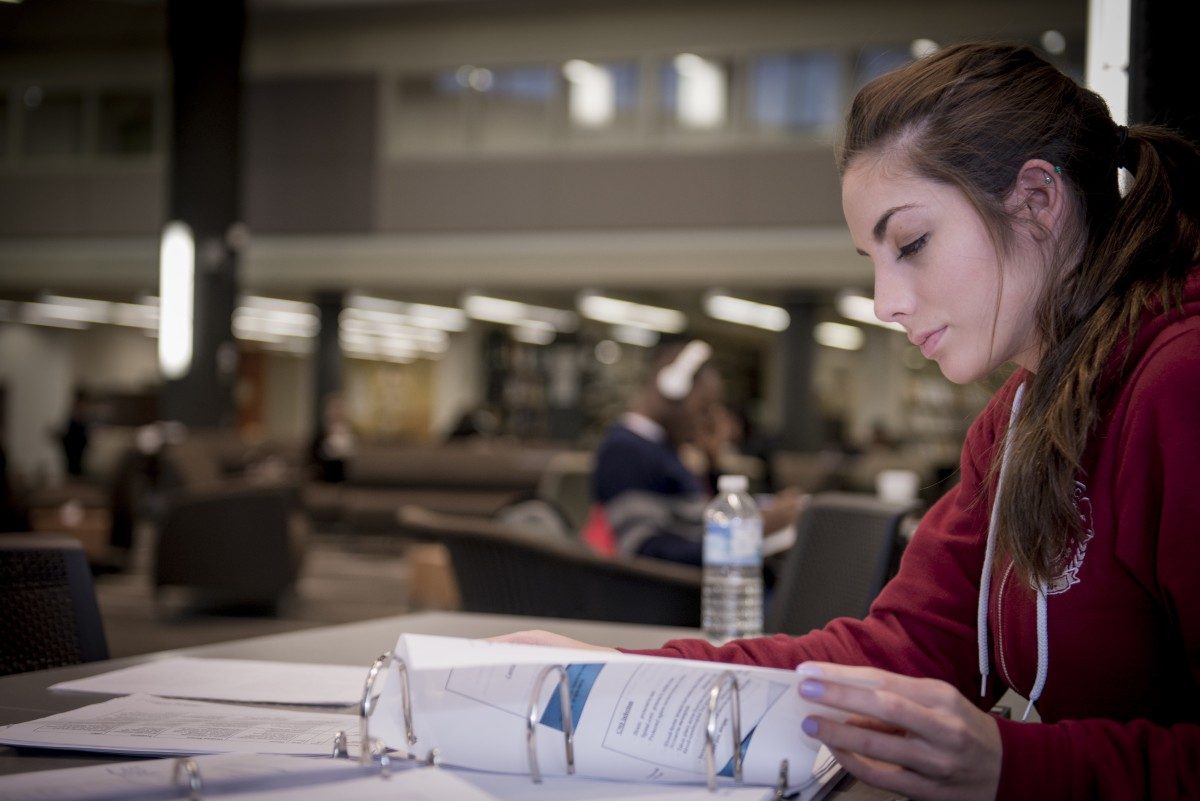 Late night study event for students
Elizabeth Dafoe Library open until 1 a.m. on March 31 so students can study longer
March 28, 2017 —
This week students have the opportunity to study late with friends, food and academic supports. With another round of exams on the horizon and many final assignment deadlines approaching, the University of Manitoba Libraries and the Academic Learning Centre are once again hosting the Long Night Against Procrastination (LNAP). New this term, the event will not run overnight. It will begin at 8 p.m. on March 30 and end at 1 a.m. on March 31. Students are strongly encouraged to plan their transportation home in advance.
LNAP is a free event where the Elizabeth Dafoe Library remains open until 1 a.m., providing a safe and quiet study space for students at a critical point in the semester.
Lise and Julie Comte are students and sisters who have attended several LNAPs. They view these events as being helpful for exam preparation and for working on assignments and papers.
"I think attending LNAP is a great first step to get things done," said Lise. "By having the library open late, you can settle in and focus without interruptions from your roommates or parents."
In addition to the extra hours and study time available, librarians and writing tutors will be on hand to work with students. Food sponsored by UMSU will also be provided.
To make the most of LNAP, Lise Comte says it's important to practise self-awareness and self-care.
"Speaking from experience, it's best to set a specific and realistic study goal for your time," said Julie. "That way, you are more likely to stay on-task and feel accomplished at the end of the night."
This is the ninth Long Night Against Procrastination at the University of Manitoba. Valid student ID is required to enter.
For more information, visit umanitoba.ca/longnight.