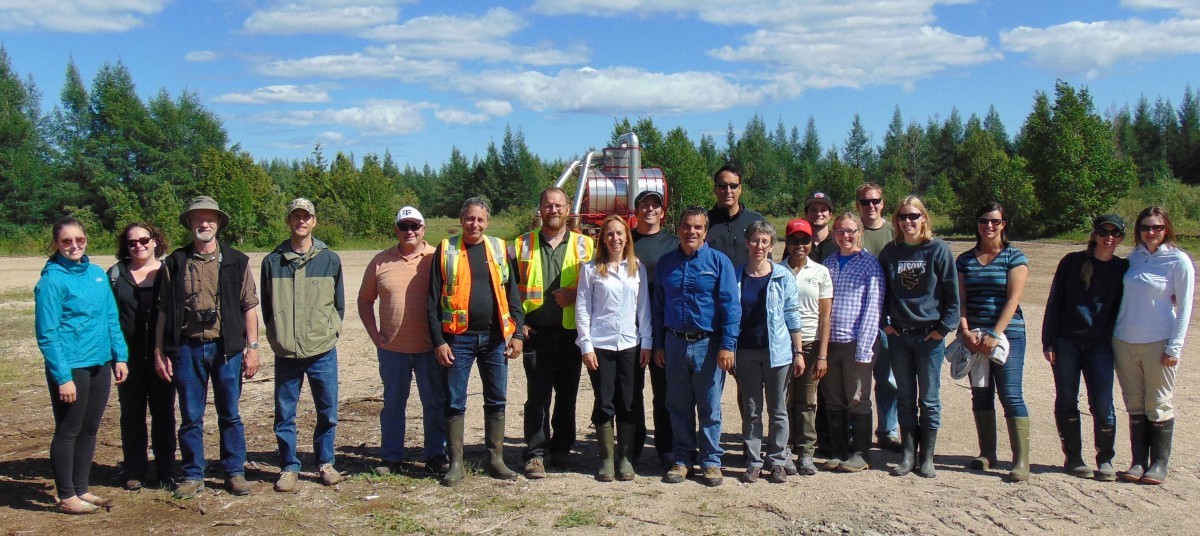 2015 Land Reclamation & Soil Science Conference held in Winnipeg
The Canadian Land Reclamation Association (CLRA) and Manitoba Soil Science Society (MSSS) held a joint conference
June 30, 2015 —
Co-chaired by Sylvie Renault (Biological Sciences) and Wara Chiyoka (Stantec).
The Canadian Land Reclamation Association (CLRA) and Manitoba Soil Science Society (MSSS) held a joint conference from June 15 to 18, 2015 in Winnipeg, MB. The joint conference theme "Land Reclamation & Soil Science – Solutions for a sustainable future" spoke to the many areas of similarity between the two organizations. Two significant milestones were celebrated: the International Year of Soils and the 40th Anniversary of CLRA.
The joint conference was a great success with more than 130 participants from Canada and USA. Four short courses ("Salinity- a threat to soil quality and sustainable ecosystem productivity", "Natural processes for the restoration of drastically disturbed sites", "Statistical design and data analysis for environmental and agricultural professionals", and "Exploring the diversity of Lichens in disturbed habitats") kicked off the joint conference on June 15 and were well-attended.
More than 75 oral and poster presentations were presented during the technical sessions on June 16 and 17. A banquet was held in the evening on June 17 in honour of the International Year of Soils and CLRA 40th anniversary with two banquet speakers (Dr. Cynthia Grant – MSSS and Chris Powter – CLRA). Student awards for best oral and poster presenters were awarded during the banquet. The following U of M students were among the winners:
CLRA award for best oral presentation: Jianfei Shao (Department of Biological Sciences)
MSSS awards:
Following the two days of technical sessions, two field trips ("Tour of Southern Manitoba highlighting novel and long-term standing reclamation, remediation and agricultural projects" and "Responsible peatland management: from peat harvesting to peatland restoration") were held on June 18 with a good turnout.
The event was sponsored by the University of Manitoba (Departments of Biological Sciences and Soil Science), The Canadian Fertilizer Institute, Matrix Solutions Inc. and Scatliff, Miller and Murray Inc. The Faculty of Science, Premier Tech Horticulture Ltd., The Canadian Sphagnum Peat Moss Association and the Peatland Ecology Research Group also contributed to the conference.