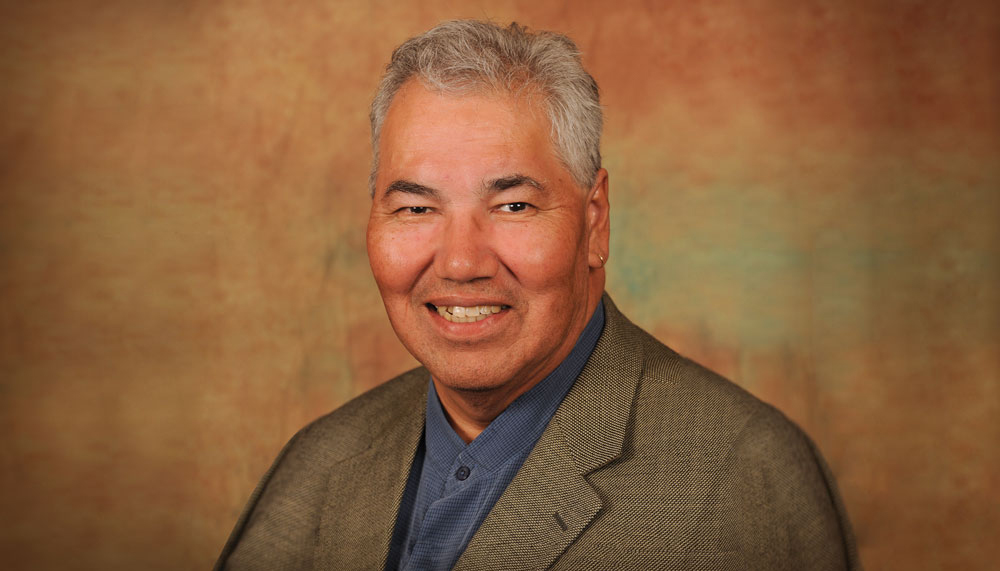 Justice Murray Sinclair awarded CIAJ Medal of Justice
October 26, 2015 —
The Canadian Institute for the Administration of Justice (CIAJ) announced on Friday, October 16, 2015 that the Honourable Murray Sinclair, Justice of the Court of Queen's Bench for Manitoba, has been awarded the 2015 Justice Medal. The award was presented by Judge Patrick Healy, CIAJ President, at the annual conference on "Aboriginal Peoples and Law: We Are All Here To Stay".
"As a leader of exceptional achievement, Justice Sinclair works tirelessly on issues and endeavours that have a significant impact on the administration of justice in Canada," said the Honourable Georgina Jackson, CIAJ president elect. "He has consistently directed his energies toward advancing justice in Canada. His distinctive leadership means that he will be an admirable recipient of the Justice Medal."
The Canadian Institute for the Administration of Justice's highest accolade, the Justice Medal, is awarded biennially for distinctive leadership in the administration of justice in Canada, to a person who, by his or her writings or other endeavours, has made a significant contribution to the administration of justice in Canada. Throughout his distinguished career Justice Sinclair has made an incredible impact on the lives of Canadians.
In 1979, Murray Sinclair graduated from the Faculty of Law at the University of Manitoba. A year later, he was called to the Manitoba Bar where he practiced primarily as a litigation lawyer. Then, in 1988, he was appointed Associate Chief Judge of the Provincial Court of Manitoba, becoming Manitoba's first Aboriginal judge and Canada's second Aboriginal judge. In November 2000, Justice Sinclair completed the highly anticipated "Report of the Pediatric Cardiac Surgery Inquest," which investigated the deaths of 12 children in the pediatric cardiac surgery program of Winnipeg's Health Sciences Centre in 1994. Sinclair participates in the traditional teachings of the Ojibway people of the Three Fires Society, of which he is a member.
Justice Sinclair has received Honorary Degrees from the University of Manitoba, the University of Ottawa, and St. John's College (University of Manitoba) for his dedication and work with respect to Aboriginal issues. He has been recognized for his representation of Aboriginal people and his knowledge of Aboriginal legal issues.
During his time in private practice, Sinclair acted as legal counsel for the Manitoba Human Rights Commission. He has taught at the University of Manitoba since 1981.
Since 2009, Justice Sinclair has served as the Chair of the Truth and Reconciliation Commission of Canada. With the recent release of the Commission's report and its 94 calls to action, it is obvious that Justice Sinclair had and will continue to have a significant impact on Canadian society. Advocate, elder, judge, lawyer, scholar, Justice Sinclair's exacting nature ensured the Commission's mandate was fulfilled, leading to a critical examination of Canada's administration of justice.
Justice Sinclair will join Robson Hall, Faculty of Law at the University of Manitoba as the jurist-in-residence for the the Winter 2016 term.