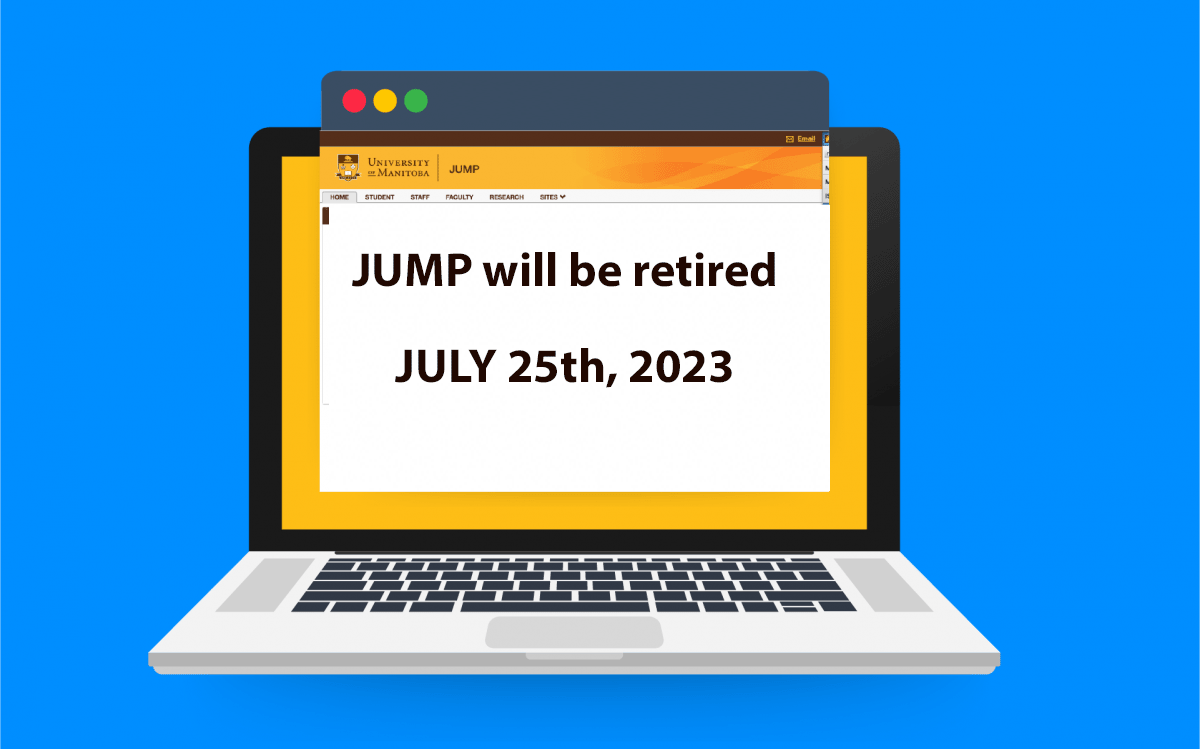 JUMP is officially retiring July 25, 2023
Be sure to readjust your links to the appropriate alternative location
July 7, 2023 —
UM's JUMP system will be officially retired on July 25th, 2023.
For the past decade, the UM JUMP portal has been used as a channel for internal communications and for student and staff access to applications. IST's project team has now completed a multi-year project to move its applications and content to newer, more secure services such as Microsoft Teams and SharePoint.
If you have documentation or webpages linking to JUMP, please adjust the links to the appropriate alternative location before July 25th.
Many of the new applications and sites are located on the UM Intranet under the Apps and Sites drop down menu.
https://umanitoba.sharepoint.com/sites/um-intranet
For questions about the project, contact project manager Blair Dagdick at Blair [dot] Dagdick [at] umanitoba [dot] ca.