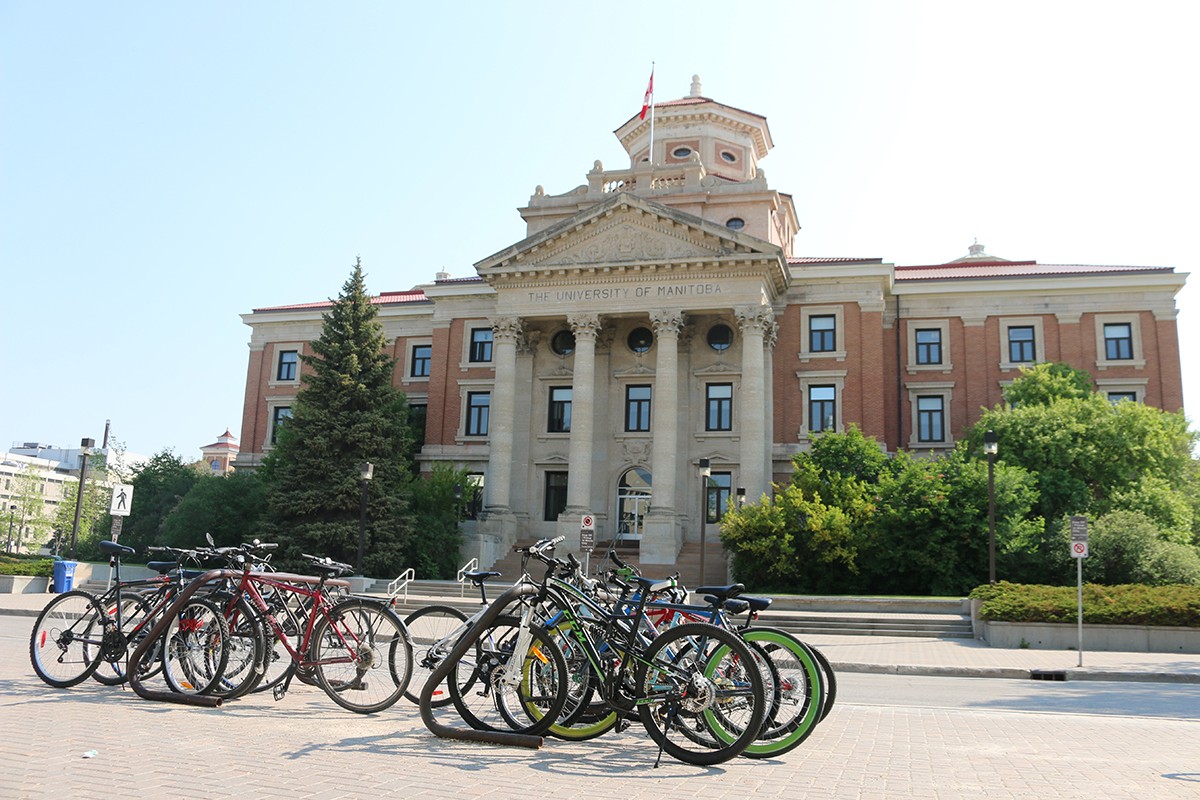 Join the challenge
Commuter Challenge runs from May 31 to June 6
May 27, 2015 —
The Commuter Challenge celebrates active and sustainable transportation and strives to get people to think about how they get to work. During Environment Week, May 31 to June 6, the program asks participants to cycle, walk, run, skate, bus, carpool or telecommute. It's a friendly competition between Canadian cities and workplaces which encourages Canadians to leave their cars at home.
The University of Manitoba is participating in the event once again and asks faculty and staff to join. New this year, students can also take part in the sustainable effort. To get started, register via the Commuter Challenge website:
By registering participants will have a chance to win some exciting prizes from the Green Action Centre. U of M participants will also have the opportunity to win exciting prizes through the Office of Sustainability by interacting with them through Facebook and Twitter. Prizes include:
Gym membership & 12-week program pass from Recreation Services
Gift certificates and reusable mugs from Degrees
Lunch for four at St. Andrew's College
UofM t-shirt from the BookStore
Fair trade goodie basket and Food Bucks from U of M Food Service
Higher participation rates will also help the U of M in the regional competition. Whether you take the bus regularly or plan to ride your bike to campus for the first time ever, you qualify as a Commuter Challenge participant. Register for the Challenge and be counted – the greater number of U of M community members that participate, the better the chances the U of M has at winning.