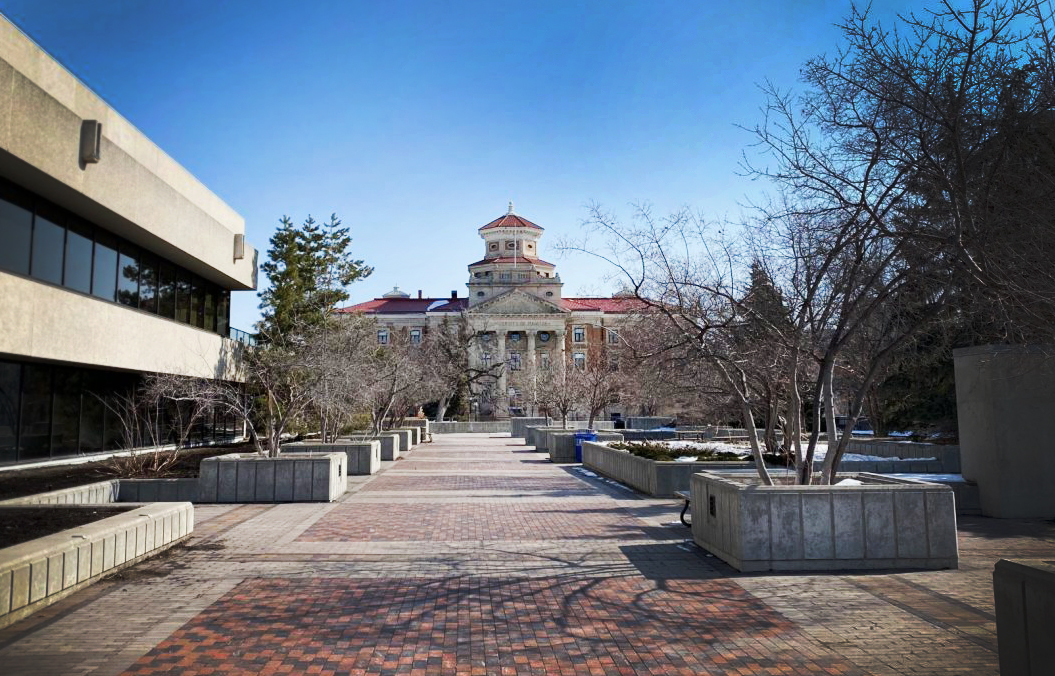 Jane's Walk: A digital walk around U of M campuses
May 1, 2020 —
Join us for our first ever digital Jane's Walk celebration.
Jane's Walk is an international movement to bring communities together through free, locally organized walking tours. Inspired by activist, writer and urbanist Jane Jacobs whose views on how to build our communities continues to influence modern urban planning.
Jacobs advocated for concepts that transform neighbourhoods into communities; shorter blocks, mixed-use developments, local economies and urban walkability are just a few examples of the ideas she endorsed. These concepts allow for more interactions between neighbours, Jacobs suggested, striving away from the car-dominated norm.
To celebrate her legacy, the Jane's Walk movement was born. Walks take place on the first weekend of May to coincide with Jacobs' birthday; this year would be her 104th. Now in its fourteenth year, Jane's Walks are held in over 100 cities across 6 continents, including at the University of Manitoba. Although Jane's Walk usually brings our University community physically together to explore our campuses, the Office of Sustainability is hoping the digital version will inform you about our campuses and inspire you to get out and enjoy your neighbourhood this spring.
Watch the Fort Garry Campus Jane's Walk here.