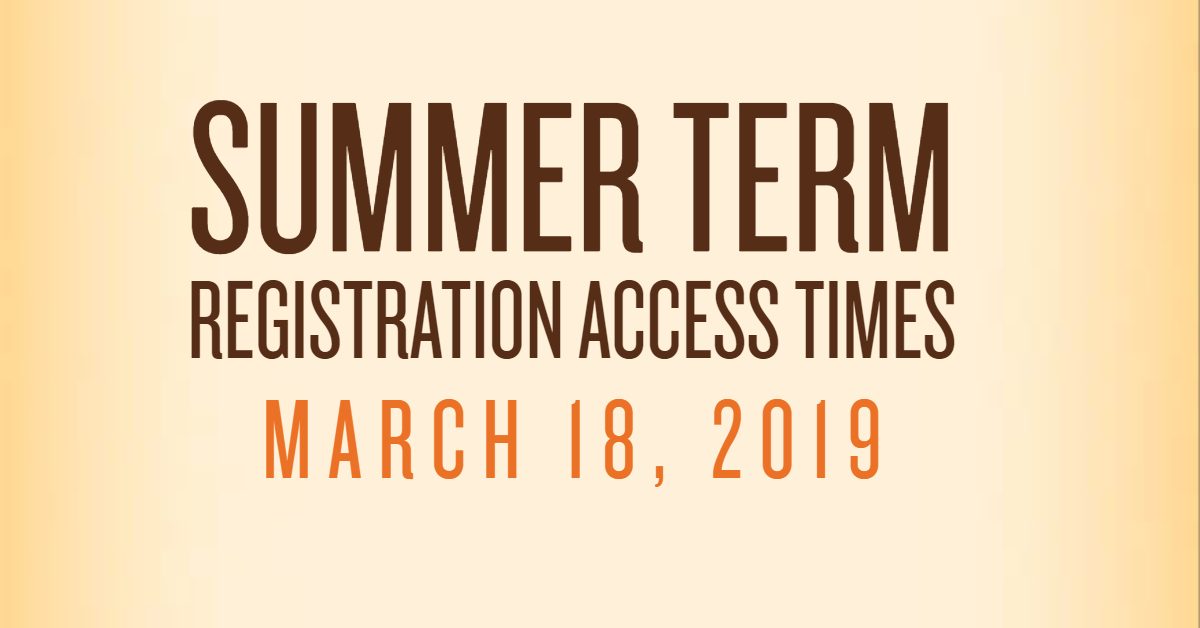 Registration Access Times for Summer Term
March 14, 2019 —
It's time to register for Summer Term and there are a few things you need to know first. Registration Access Times for students at the Bannatyne and Fort Garry campuses will be available in your Aurora Account Monday, March 18.
Registering
Students can access their registration time in Aurora Student. Here's how:
Log in into Aurora Student, from the 'Enrolment and Academic Records' tab, click on 'Registration & Exams', then 'Registration Time and Status.'
Choose the term you want to verify your eligibility for from the drop down menu.
Once it is your registration date and time, you will have 24/7 access to the registration system until the final registration date for that course.
The Summer Term Limited Access Term Expiry Date is Tuesday April 2 if you wish to repeat a course taken in Summer Term 2018 and later.
Waitlists
Select courses will include a Waitlist function, allowing students to be added to a Waitlist and notified when a space becomes available. It is very important that all students claim their U of M email account in order to receive Waitlist notifications.
Students wishing to drop or change a lab must see an advisor to make the changes or else they run the risk of losing their space and ending up at the bottom of the Waitlist.
For more information, you can visit the Summer Term Registration website. If you have further questions, please see an academic advisor (for undergraduate students, or graduate students)