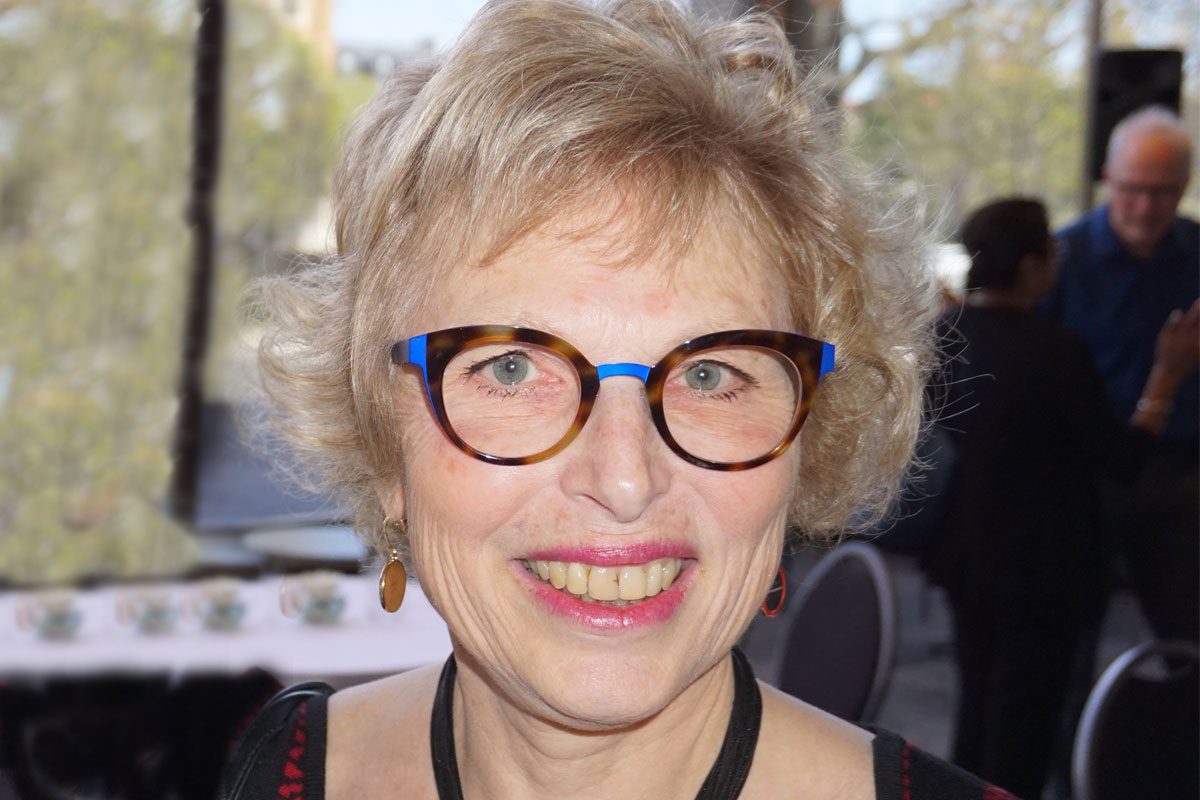 'It has been my dream job'
Vice-Provost (Students) Susan Gottheil retiring from the university
May 28, 2019 —
On May 31, 2019, Susan Gottheil will bid farewell to the UM after almost 10 years as Vice-Provost (Students).
She has over three decades of leadership experience in the Canadian post-secondary sector helping institutions envision and implement new student success initiatives, develop strategic enrolment management plans and share her passion and commitment for an excellent student experience. UM Today recently sat down with the outgoing Vice-Provost (Students) to reflect on her time on campus.
When did you start at the university?
I started in 2010. I had worked in some similar institutions across Canada and I thought that this was a great opportunity to work at a research-intensive university. I started my career teaching in Quebec, then I went to work at a comprehensive university in Ontario, and went to Alberta to help Mount Royal College turn itself into a university before joining the UM. Being here at the UM has been a great opportunity and, actually, it has been my dream job.
What are your most proud moments as Vice-Provost (Students)?
I think I'd divide proud moments into two different groups.
The first is the pride that I take when I see the students and their incredible accomplishments. Two of the happiest times on campus are the very start of the academic year when the energy is palpable; everyone is looking like deer in the headlights. Of course now is the time of year, as we prepare for convocation, when we see students who are graduating. It is a great moment for them, for their parents, siblings and friends.
The second group of proud moments includes some of the progress to which I've contributed to in relation to institution-wide issues and their impact on student success. The great thing about this job is that you're never bored. There is always something to do and you know that you need to make a difference. That's been great. People are more aware that we're a community.
What would you say are the biggest takeaways you've experienced in your role?
I think that the biggest takeaway is that you've got to get out and talk to others, listen and work collaboratively. And, that you might have a bright idea but change takes a long time and successful initiatives are built talking, listening, communicating, and collaborating. Working with others is so very important.
What would you consider your greatest accomplishment?
I think a huge accomplishment for me is building a really strong team. I think it's really important to work with people who could contribute to and build on the vision that the university needs. My biggest accomplishment is seeing how others are thriving and contributing to making positive impacts for the UM.
What would your message be for university students of the future?
The biggest thing would be to have confidence in yourself. Many may feel overwhelmed and their path to success not entirely direct. You must know, there is no wrong path and if you keep your mind open you might find that there's something that sparks your interest and that you did not know existed. I think that knowledge is powerful – you will find your passion and things will come your way. You have to be ready to leap into the unknown but remain confident.
What are you not going to miss when you retire?
I'm going to not miss waking up and going to the gym at 5:30 in the morning! I'm going to enjoy sleeping in and reading the paper. Although there are many positive aspects of my role; there are difficult days. For me as Vice-Provost (Students) I'm also a disciplinary authority and as such, I've had to have hard conversations with students. I don't like doing that. I like to think positively of people, I like to think that everyone is ethical and hardworking. So, I won't miss having to be the 'bad cop'.
What will you miss?
The people. The people who work here are incredible. Positive, skilled, knowledgeable, friendly – just like the license plates say, 'Friendly Manitoba'. They're supportive, they're friends, they're colleagues and I'm going to miss just walking around campus and seeing people or even being in those meetings. It becomes part of your social atmosphere.
What was it like to live your "dream job" for the past nine years?
I'm saying it's my dream job because I really have developed the professional background of strategic enrolment management practice. The portfolio includes student services and I have had the opportunity to work with the deans/directors and associate deans to help shape the experience of students from their point of admission to convocation. So, it is really rewarding to have the responsibility of that whole continuum.
At convocation, do you remember some students when they came into university life and seeing them cross the stage? How does that make you feel?
Most definitely. Some students struggle –they may have struggled financially or have had life situations that have been very traumatic. When you see those students walking across stage, and thanking you, it makes me feel really good to see them achieve their academic goals.
What's next for you?
Anyone that knows me knows that I won't be sleeping in the whole day! I'm really energetic so I will want to continue my exercise routine. My husband and I are going to move back to Ottawa. We have family and friends there and I'm hoping that I'm going to be able to join a hiking organization and also get back into doing some cross country skiing in the winter. We're hoping to travel and read some novels. We also want to start giving back to the community and will be exploring some volunteering opportunities.
Now is the time to really explore the things that I've been putting off!