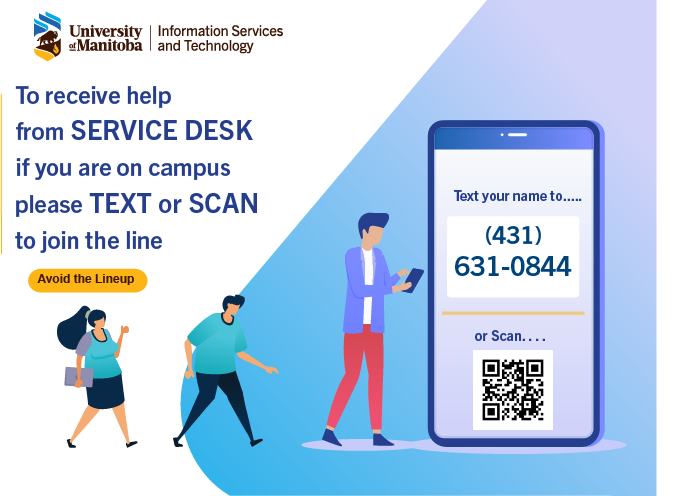 IST launches new virtual queue service for IT support
Join the line virtually
September 7, 2021 —
Information Services and Technology (IST) is excited to announce our new virtual queuing service. The WaitWell queue is a part of the university's ongoing efforts to ensure your health and safety while on campus.
It's never been more important to maintain physical distancing, yet our lobbies weren't designed for the amount of space this requires. Our virtual queues solve this problem by letting you wait wherever you want without losing your place in line.
"We are excited to introduce the virtual queueing software to help us maintain social distancing while assisting students, faculty and staff with their IT needs," says Brenda McArthur, Manager, IST Service Desk.
You can now join the queue from anywhere at any time during our IST Service Desk walk-in hours.
There are three ways to join the line:
From your mobile device: Text your name to (431) 631-0844 or scan the QR code.
From the link on our website. Enter your name and mobile phone number.
From the kiosk in the lobby of Fletcher Argue
WaitWell will let you know your current estimated wait time and your place in line. When it's your turn, you will get a text message with further instructions. It's that simple!