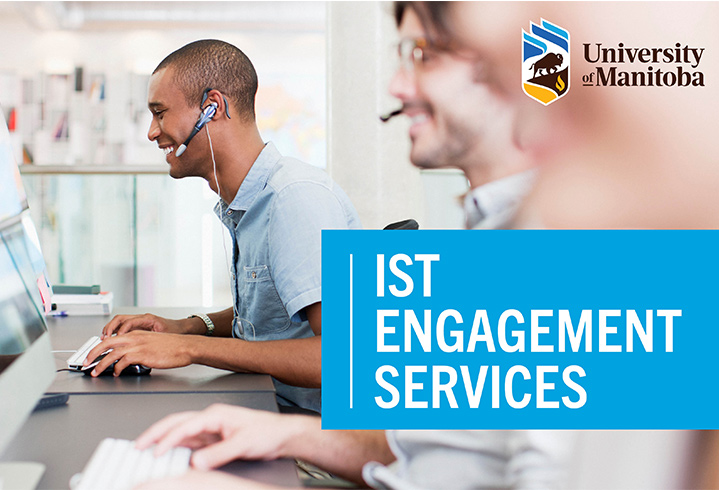 IST Client Services changes name to IST Engagement Services
IST Engagement Services works in partnership with the university community
December 2, 2019 —
Information Services and Technology (IST) is pleased to announce that our Client Services department has changed its name to IST Engagement Services.
"We are excited about the new department name. It reflects the importance of engaging with our colleagues, partnering with faculty, staff, researchers and students and focusing on long-term relationships with our peers at the university," says K-L Holter, Director, IST Engagement Services.
IST Engagement Services works in partnership with the university's students, researchers, faculty and staff to maximize the value of information technology by providing access to services and by collaborating with our colleagues.
This service-based department focuses on front facing support services, advising and consulting. For most members of the university community, it serves as the primary point of contact for the Information Services and Technology unit.
What does this mean for you?
The overall organization structure of the Engagement Services department remains the same with no major changes to processes or procedures.
Your first point of contact for information technology support will continue to be the Service Desk, located in room 123 Fletcher Argue on the Fort Garry campus and room 230 Neil John Maclean Library on the Bannatyne campus.
IST looks forward to continuing to support and build strong relationships with our colleagues and students.