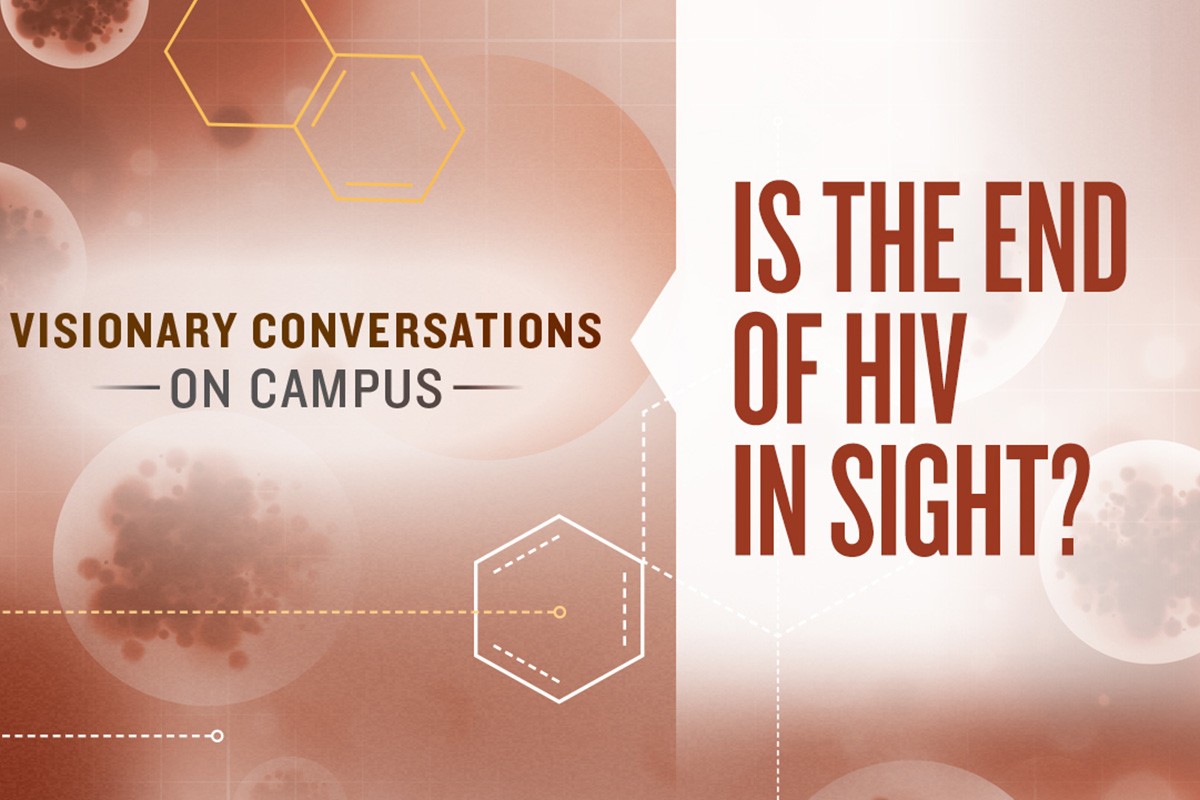 Is the end of HIV in sight?
April 27, 2016 —
Can renowned scientists from the University of Manitoba help the world achieve the ambitious goal of an end to HIV?
Join the discussion on Wednesday, April 27 at the Robert B. Schultz Theatre at St. John's College on Fort Garry campus.
The reception starts at 6:30 p.m. with the panel discussion taking place between 7 p.m. and 8:30 p.m.
The discussion will be moderated by Stephen Moses, professor and head of Community Health Sciences in the College of Medicine, Faculty of Health Sciences.
Panelists include:
Keith Fowke [BSc(Hons)/88, PhD/95] Professor and head, Medical Microbiology, Infectious Diseases, College of Medicine, Faculty of Health Sciences
Marissa Becker [MD/99] Associate professor, Centre for Global Public Health, Medicine, Medical Microbiology and Community Health Sciences, College of Medicine, Faculty of Health Sciences; Associate Director of Manitoba HIV Program
Ken Kasper [BSc(Hons)/89, MD/93] Director of Manitoba HIV Program; Infectious Disease Specialist, Internal Medicine, College of Medicine, Faculty of Health Sciences
"Using our current prevention and treatment tools available today, we are at least discussing the possibility of the end of HIV in Canada.  This will only happen though if we break down the barriers of stigma/discrimination, overcome health inequalities and manage competing syndemics of mental health, addiction and poverty," said Dr. Ken Kasper. "It needs to be a multi-faceted approach."
"The global burden of HIV is tremendous. There have been incredible scientific advances recently — however, we have significant gaps in prevention and care," said Dr. Marissa Becker. "The timeline to achieve our global goals is quickly approaching and the question still remains as to how we will meet these goals."
"Progress is constantly being made with new approaches to preventing HIV infections and new treatments of those infected. However, the ultimate goals of a highly effective vaccine or a treatment that cures HIV are still many years away.  Working towards these goals is no longer science fantasy but is where the HIV research field is focused," said Professor Keith Fowke.
This event is part of the Visionary Conversations series. Admission is free but seating is limited, so please RSVP online here or email rsvp [at] umanitoba [dot] ca or call 204-474-9071.
Follow the conversation on Twitter using #umvisionary.
Thank you to our partner: Canadian Association for HIV Research