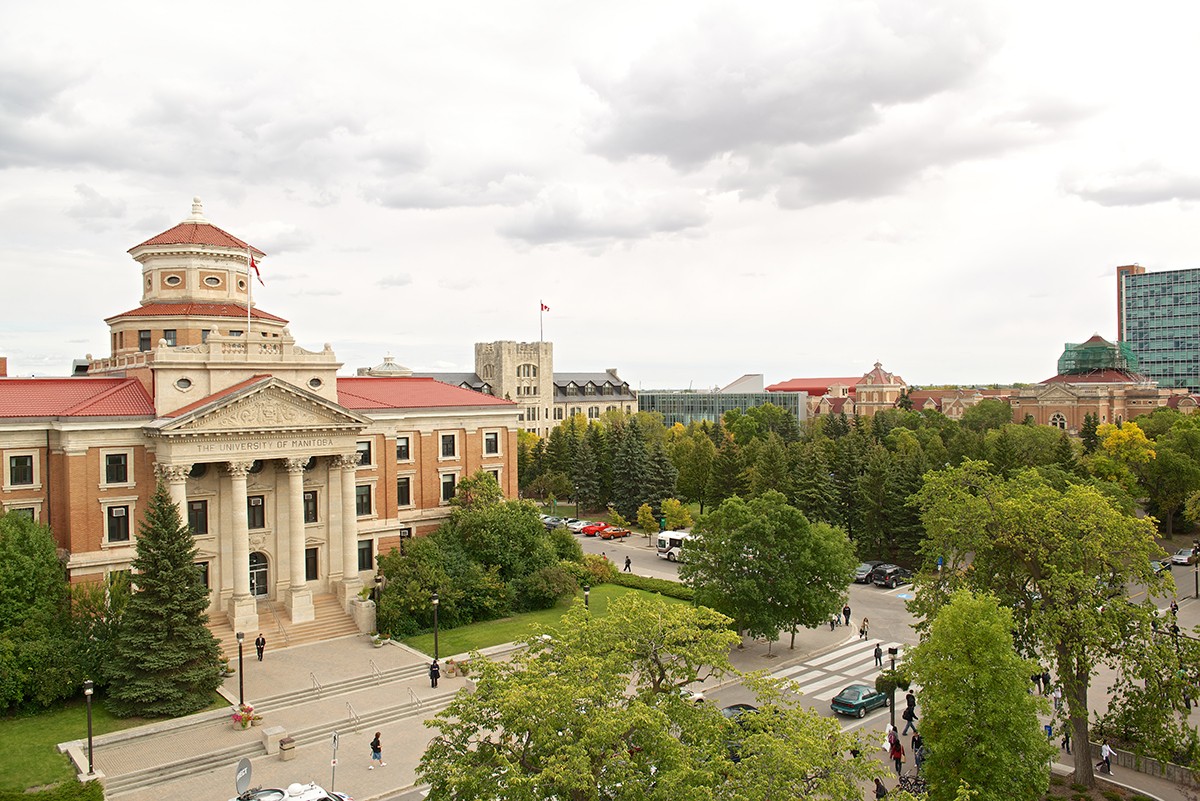 Investment in education a key theme in Manitoba throne speech
November 20, 2014 —
The fourth session of the 40th Legislature opened today with a Speech from the Throne that included a section titled "Education for the New Economy," focusing on the creation of jobs and more opportunities for young people.
In the speech, delivered by the Honourable Lieutenant Governor Philip S. Lee, the Province has made a commitment to invest in education at every level and create good jobs for families. Premier Greg Selinger said this would ensure our young people can "put down roots" here in Manitoba. In particular, the Province wants to launch a new Credit Transfer Portal to help students move more easily between programs and institutions.
As well, the Province has pledged to eliminate interest on student loans, create new hybrid college/university programs and bring together education leaders to develop a new post-secondary education strategy to be released in the spring of 2015. Of great significance is the Province's stated intention to work with the University of Manitoba on a proposal for a Master of Social Work in Indigenous Knowledge, as recommended by the Premier's Advisory Council on Education, Poverty and Citizenship.
"I am pleased to see that the province continues to recognize the importance of post-secondary education to Manitoba`s future," said Dr. David Barnard, president and vice-chancellor of the University of Manitoba. "Universities in Manitoba have already been working together on a wide range of issues from procurement to credit transfers for graduate students. Eliminating interest on student loans and easing transition between institutions will further improve the student experience and help them pursue studies that allow them to take their place front and centre in Manitoba's economy."
Dr. Barnard is chair of the Council of Presidents of Universities in Manitoba (COPUM), which has made system cooperation between institutions a priority. COPUM has been working on identifying further opportunities to reduce duplication in the post-secondary system, improve credit transfer arrangements between institutions, enhance collaborative work on Indigenous education, and ensure that institutions are delivering the best quality programs that will meet the demands of students and the provincial economy.
The Throne Speech contained support of specific aspects of the economy such as infrastructure, health care and Indigenous education. This focus fits well with University of Manitoba priorities recently introduced within a comprehensive philanthropic campaign called Front and Centre that will influence Manitoba's growth for generations to come.
The U of M generates approximately $1.8 billion towards the provincial economy, attracts more than 180,000 visitors to the province annually, and supports more than 20,000 Manitoba jobs.
The Throne Speech noted the educational success of Aboriginal youth is essential to the prosperity of Manitoba. The government will continue its efforts to increase high school graduation rates on reserves and ensure that Aboriginal youth are finding their way to postsecondary education and good jobs.
First Nations, Metis, and Inuit youth are the fastest growing population group in Manitoba and are the key to the future of this province. The University of Manitoba is one of the most prominent voices in the nation's conversation with Indigenous peoples. While the U of M has one of the highest Indigenous student populations of any university in Canada, its goal is to create a student body that more accurately reflects the demographics of this province. The growth of a skilled and educated Indigenous workforce is vital to improved health, social, and economic outcomes for individuals, communities, and our province.
Dr. Barnard added: "The University of Manitoba looks forward to continuing to work in partnership with the provincial government to ensure a prosperous future for Manitoba and Manitobans."