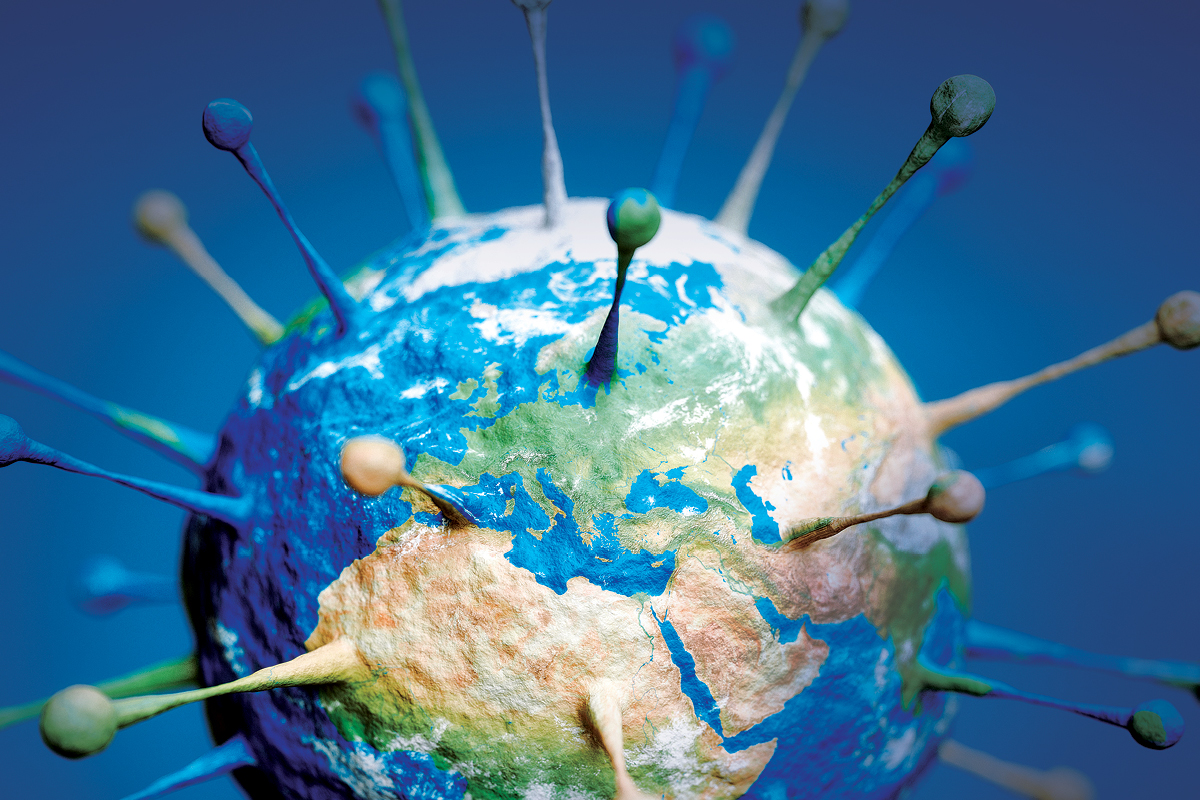 Introducing the ResearchLIFE Winter 2021 issue
March 1, 2021 —
A message from Vice-President (Research and International) and Distinguished Professor Digvir Jayas on the new issue of ResearchLIFE:
I hope that as you read this message, that you are well and that the pandemic has abated or is under control, wherever you are located.
As 2020 drew to a close and we were working on a COVID research themed issue of ResearchLIFE, I was and continue to be, heartened and inspired by the collective 'coming together' of scientists, scholars and artists to find solutions – to mitigate the impacts – of this global pandemic.
Thousands around the world sought or are seeking new ways to treat the virus and others worked or are rapidly working on vaccines in various stages of clinical trials: we all remain optimistic that we will be able to receive a vaccine inoculation in 2021.
University of Manitoba researchers embraced the opportunities presented by the pandemic, shifting to remote work when necessary and continuing to move knowledge forward on all research projects in general but critical COVID research activities in particular.
One example in this issue is the clinical trial of the drug heparin in treating critically ill COVID patients, led by Ryan Zarychanski and his team, now ongoing in Canada, the U.S. and internationally. Another is Christine Leong and her team following the impacts of self-isolation and psychotropic drug use by those diagnosed with existing mental health disorders: findings that will influence public health policy.
Studying the societal and environmental impacts are two teams: Lori Wilkinson and Kiera Ladner, who are exploring the impacts on marginalized populations such as newcomers and Indigenous people in Canada, the U.S. and Mexico. Nicola Koper with a national and international network, is exploring the lock­downs and how those influenced bird migrations: findings that will form the basis of mitigation efforts to reduce species losses.
In addition to these stories, you will learn about further innovations taking place during the most difficult of times and how we are—together—finding a way forward.
Winter 2021 issue of ResearchLIFE magazine
Research at the University of Manitoba is partially supported by funding from the Government of Canada Research Support Fund.