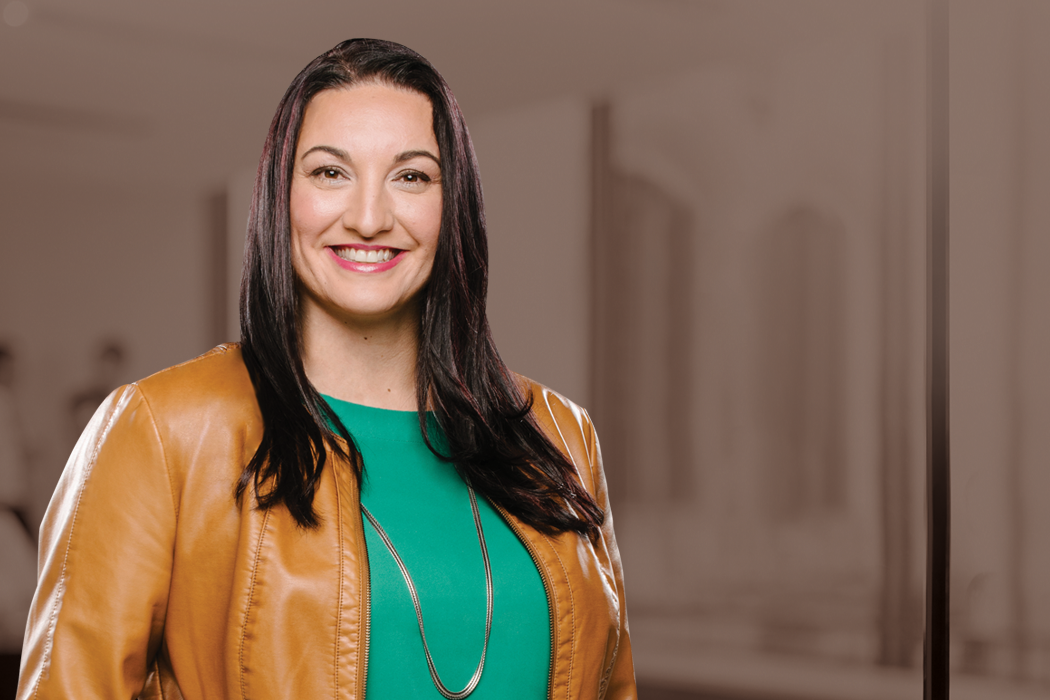 Innovative Asper MBA generating interest
April 1, 2015 —
Recent changes to the Asper MBA program have generated a lot of interest. The AACSB (Association to Advance Collegiate Schools of Business), a globally recognized accreditation organization, has asked Marci Elliott, executive director, Asper MBA program, to speak at the organization's curriculum conference in St. Louis on May 19, 2015.
"There was a real thrust afoot to move from siloed teaching to what is known as design-school teaching, which is more experiential and integrated," explained Elliott. "The thinking was that the old school, conservative way things used to be taught was unrealistic. In the business world, one decision in finance always affects organizational behavior, marketing and supply chain. Why would we look at these things in isolation?"
With that approach, the curriculum was revamped to provide an innovative program for students.
New students begin the program with online boot camps, designed to teach the basics of Excel and math. These boot camps may seem basic, Elliott says, but they provide a foundation for future learning.
A new course, Critical & Creative Thinking was added, and for most students, this is the first class that they take in the program. "The timing of that is viewed as a really good idea," said Elliott. "Students get to use critical and creative thinking concepts as they work through the program."
The school of business has introduced innovative changes to the structure of the Asper MBA. The core courses were reduced to allow for more electives. When designing the program structure, Elliott surveyed business professionals, asking what they would see as valuable additions. New theme concentrations were added in international & emerging markets, sustainability and entrepreneurship & innovation.
"We are one of the most flexible programs in Canada now," said Elliott. "The flexibility that the program allows you to have with electives, you really can tailor your MBA for your professional goals, but also your personal interests."
"That really in a nutshell is what's been big about our new curriculum," explained Elliott. "The reduced core, the increased flexibility, the novel structure, the themes, and the way it's set up with the boot camps and Critical & Creative Thinking."
The goal with all of this change was to produce a well-rounded student experience and well-rounded graduates. Elliott explained that Asper's close contact with the local business community influenced the design of the program. "We hear from the business community that a student with integrated knowledge works better."
Moving forward, Elliott continues to search for new ways to provide exciting learning experiences for students. International exchanges, consulting projects and competitions are all being planned.