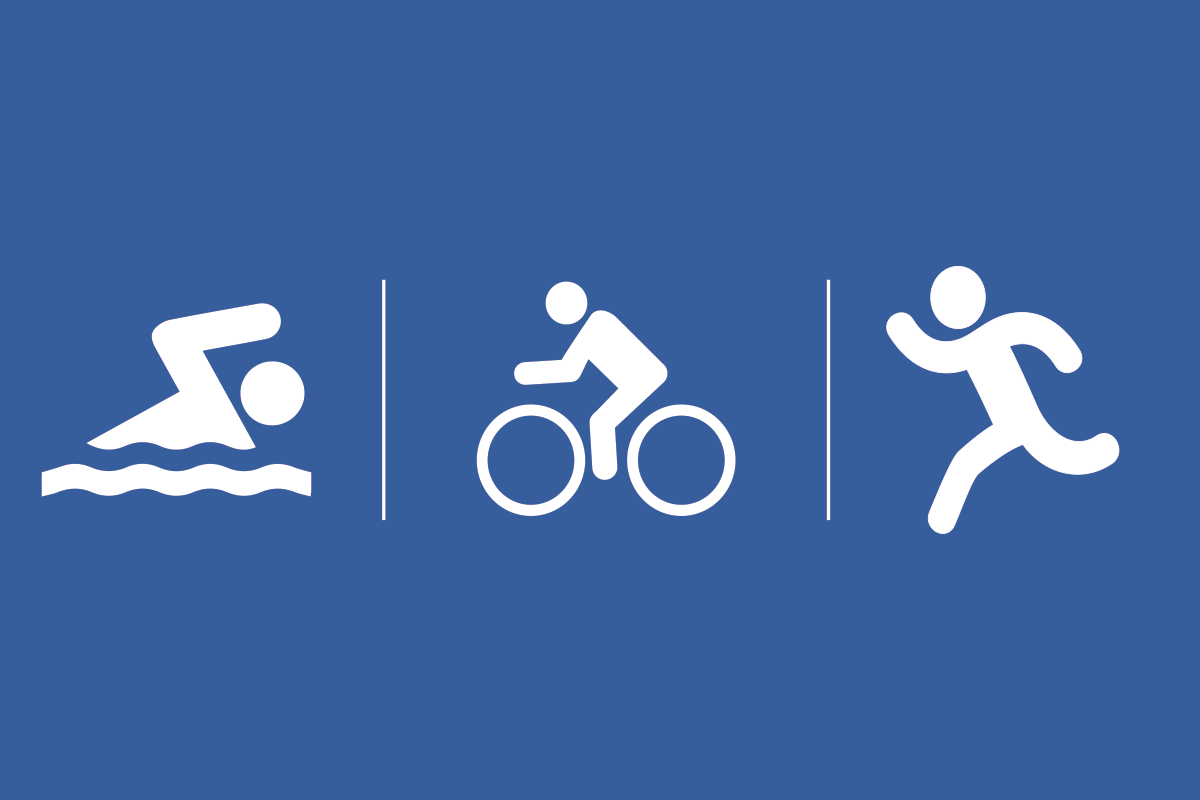 Indoor triathlon raising funds and heart rates
Community engagement event to raise money for subsidy program
December 7, 2021 —
With the advent of winter and the many complications of the continuing COVID-19 pandemic, keeping active has certainly presented a greater challenge for many individuals who want to stay engaged with their communities.
To help increase community engagement and healthy living, Faculty of Kinesiology and Recreation Management has announced their first ever Get Out of the Cold Indoor Triathlon. It is the first competitive event of its kind that the FKRM has organized since the beginning of the pandemic. Participation in the event is open to anyone 12 years and older and all experience levels are encouraged to participate.
Money raised from the event will be earmarked to the faculty's community subsidy program, which helps reduced costs and barriers for children participating in sport and recreation programming, including Mini U Programs' summer camps.
"I decided to participate in this event as it is providing the opportunity to give back to our community through the promotion of healthy living while also connecting people who normally would spend their winter apart," says student Nathalie Nash. "It is the perfect occasion to bring together like-minded individuals, young and old, newcomers and veterans, to give back through sport."
The event will take place December 18 at the Joyce Fromson Pool and Max Bell Centre. If you would like to support the event through volunteering, please email Brandi Smith at brandi [dot] smith [at] umanitoba [dot] ca.
Participants will be divided into two age groups (junior races: age 12-17, adult races: age 18+). An indoor triathlon is a great way to try the sport of triathlon in a safe, fun, welcoming way. The race format is simple: swim, bike, and run for a pre-determined set amount of time. The farther participants go within the time, the more points they score. The swim is in a pool, the bike portion is on a stationary bike (provided) and the run is on an indoor track.
"It's a wonderful opportunity for everyone to challenge themselves to do whatever they can do, regardless of their previous athletic experience," says Brandi Smith, business manager for FKRM and race director. "No one gets left behind. You don't need to be a great athlete to try an indoor triathlon. Being fast or slow only matters to you – everyone swims, bikes, and runs for the same amount of time, whether you tear up the course or take it easy and go at your own pace."
The Get Out of the Cold Indoor Triathlon requires that all participants be fully vaccinated to compete.
Spots are filling up fast! For more information on this event, visit the Get Out of the Cold Indoor Triathlon registration page.