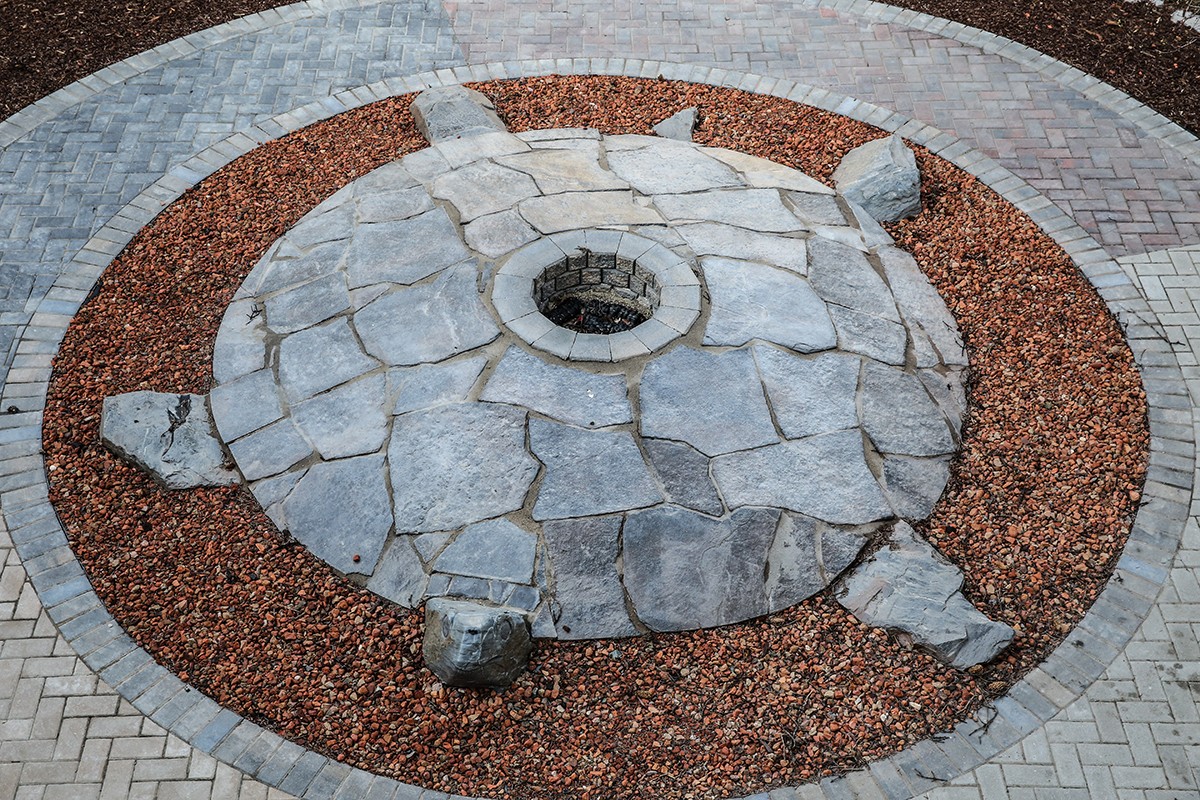 Indigenous Intersections: A Transformative Dialogue
October 23, 2018 —
The Desautels Faculty of Music would like to invite the University of Manitoba community to a week-long series of events addressing the intersections between Indigenous artists and music, and Western art music, to be held on campus from October 29 to November 2.
This Indigenous Intersections week is meant to provide a forum for Desautels faculty members and students to critically examine music, music studies and our own music faculty as a potential site for decolonization, as well as an opportunity for faculty members to share their own research and creative works on Indigenous issues and communicate our engagement to the university at large.
Marking a connection with the larger Winnipeg community, this week-long series of events culminates in the premiere of Winnipeg Cree composer Andrew Balfour's new work Notinikew on November 3 and 4 at Crescent Fort Rouge United Church. This piece will commemorate the 100-year Anniversary of Armistice and will trace the story of a Cree sniper who was sent to France as part of a government initiative to recruit Indigenous hunters for service in the Canadian Forces. Notinikew will feature Andrew Balfour (voice), Cris Derksen (cello), Mel Braun (conductor), Camerata Nova and the Winnipeg Boys' Choir. It is part of a larger program called Fallen by Camerata Nova (for which Andrew Balfour also acts as artistic director), which is Camerata Nova's second concert dedicated to Truth and Reconciliation.
During the week, Andrew Balfour will also present a video of his work Take the Indian: A Vocal Reflection on Missing Children (2015) on Monday, October 29 in Eva Clare Hall, followed by a discussion with students, and on Friday, November 2 he and cellist Cris Derksen will pair up to perform scenes from Notinikew on campus the day before the work's premiere.
On Wednesday, October 31, guest mezzo-soprano Rebecca Hass will perform a program titled Exploring Métis Heritage, with pianist professor and interim dean Laura Loewen and XIE (Experimental Improv Ensemble), as well as teaching vocal masterclasses to Desautels voice students throughout the week.
Ethnomusicologist Liz Pryzbylski (University of California, Riverside) will be in Winnipeg to speak about her research on Indigenous hip hop. She will join Andrew Balfour in presenting the pre-concert lecture on Saturday, November 3 before the Camerata Nova performance. Colette Simonot-Maiello, Catherine Robbins, and Mel Braun will also give informal talks on their research and creative works projects that intersect with Indigenous themes.
Colette Simonot-Maiello (musicology) and Jody Stark (music education) will provide opportunities for both students and faculty to articulate and reflect on issues connected with the music heard throughout the week in their classes. These discussions will address a number of related topics, including the role of music in maintaining colonialist structures and how it can also be a tool for resistance and decolonization, and the Truth and Reconciliation Commission and how its 'Calls to Action' may be further enacted in our music community.
For more information on Indigenous Intersections Week and for a schedule of events, click here.