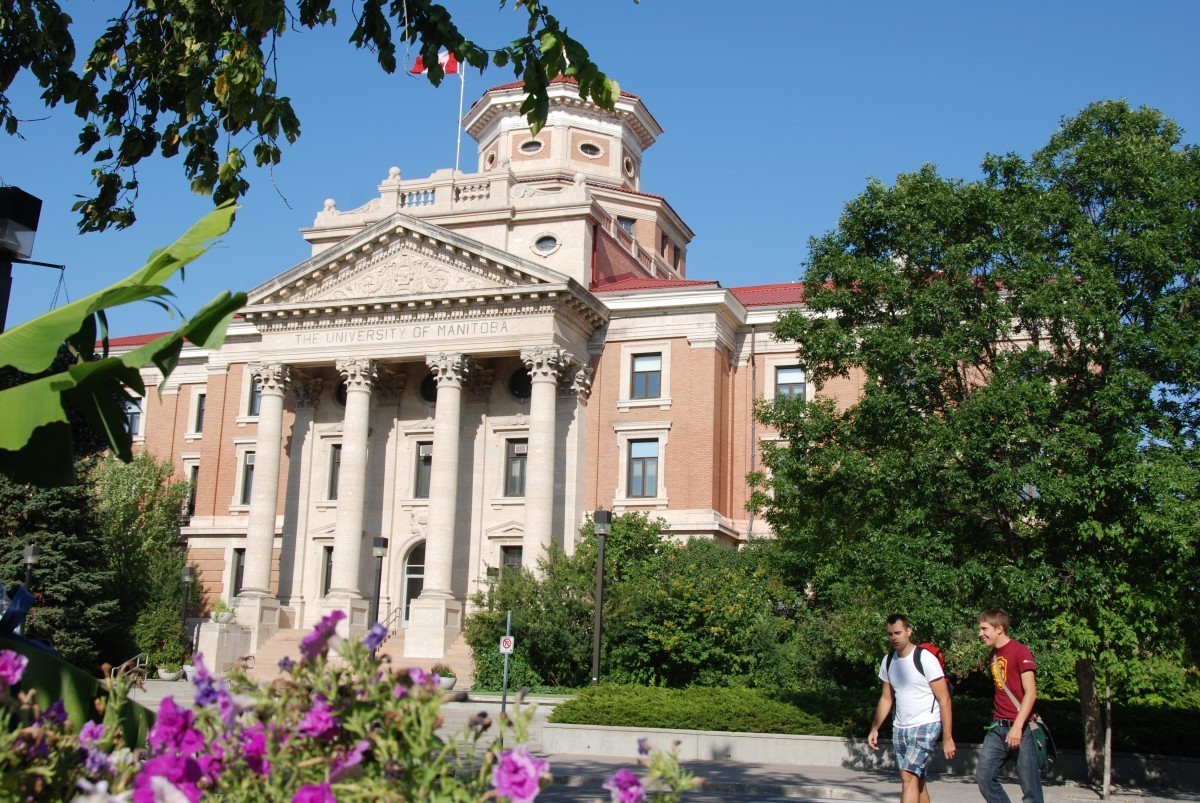 Inaugural symposium unites food systems graduate students
April 12, 2018 —
The Graduate Student Food Systems and Sustainability Symposium (F3S) is the first of its kind to be held at the University of Manitoba (U of M).
Initiated by the Food Systems Research Group (comprised of faculty members from arts, sciences, environment, earth, and resources, and agriculture), and implemented by a diverse team of graduate students, this one-day event will take place June 27, 2018. The symposium will bring together graduate students from faculties across campus to disseminate and discuss their research pertaining to all aspects of food systems. The aim is to bridge the gaps between faculties to allow for collaboration and innovation between students at the U of M, by uniting those studying and working to improve our local, national, and global food systems.
The day includes two keynote speakers, student presenters, poster competitions, and an off-campus social following the closing ceremonies. There will be eight traditional presentations (12 minutes with 8 minutes for questions), and eight PechaKucha presentations (20 slides in 20 seconds, 6 minutes and 40 seconds total with 5 minutes for questions).
Graduate students from any department at U of M are invited to present research that relates to food systems and sustainability. If your research focuses on any aspect of safe, healthy, just, and/or sustainable food systems, or if you are simply interested in learning more about where your food comes from and the issues, successes, and innovations within the multiple levels of our food systems – we invite you to join us for a day of engaging presentations, meaningful discussions, and fun!
Registration deadline is June 24, 2018 (see abstract submission deadline below). For more information about the symposium, food systems and sustainability, and the Food Systems Research Group visit https://uomfssc.wordpress.com.
Call for Abstracts
We are now accepting abstracts from graduate students from any faculty and department. If your research relates or complements food systems and sustainability, we want to hear from you!
Deadlines for Abstract Submissions:
Student presentations – Deadline for abstracts Friday, April 27, 2018 @ 4:00 pm
Poster competition – Deadline for abstracts Friday, May 11, 2018 @ 4:00 pm
Send abstracts to uomfssc [at] gmail [dot] com.
Please indicate if you have a preference to do a traditional presentation, a PechaKucha presentation, or a poster presentation – we will do our best to accommodate however, you may be asked to do any one of these presentation styles.
Keynote Speakers
Dr. Shailesh Shukla, PhD – Associate Professor, University of Winnipeg

Dr. Shukla is an associate professor in the department of Indigenous Studies at the University of Winnipeg in Winnipeg, MB. His diverse research interests focus on Indigenous knowledge systems, indigenous and traditional foods, food sovereignty, the value of traditional foods for food security in Indigenous communities and much more.
Dr. Irena Knezevic, PhD – Associate Professor, Carleton University

Dr. Knezevic is an associate professor in the department of Journalism and Communication at Carleton University in Ottawa, ON. Her research interests in food systems, food labelling, and the discourse of food and health regulations led to a recent publication on the power of alternative food initiatives and food movements in transformational changes to food systems in Canada, the United States, and Mexico and how these models may be applicable