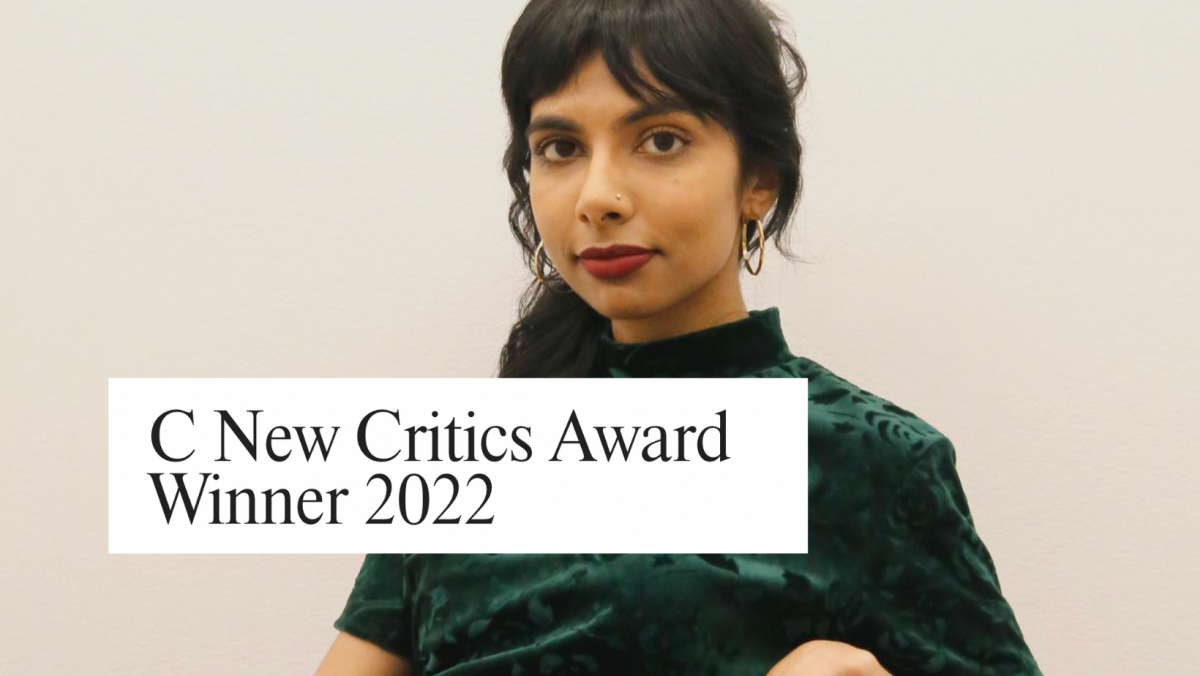 In the news: SoA alumna awarded 2022 C New Critics Award
December 7, 2022 —
We are pleased to congratulate School of Art Design alum Shaneela Boodoo who was selected C New Critics 2022 Award recipient announced by C Magazine on December 2, 2022!
Read the official announcement
C Magazine writes:
In her review of "begin to be; have become" (2022), a group exhibition at TakeHome BIPOC Arts House in Winnipeg, Shaneela Boodoo generously reflects on the exhibition's engagement with world-structuring categories like race, gender, memory, sexuality, and labour. Through evocative prose, readers access lush descriptions of the work from the unique vantage point of Boodoo's curious and attentive gaze: a flicker of a candle, the way sunlight is filtered through fibres of suspended textiles. Boodoo offers readers a kind of ekphrastic art writing concerned with form. Her interpretive moves are consciously, beautifully, descriptive, in order to broach the new practices of looking called for by the exhibition's exploration of "what we [can] become outside of colonial violence."
Shaneela Boodoo (she/her) is a graduate of the University of Manitoba with a BFA (Honours) in Design and is also a recent graduate of the University of Winnipeg with an MA in Cultural Studies. She is a second-generation Indo-Caribbean immigrant, born and based in Winnipeg, MB. As an emerging artist, designer, and curator, Boodoo explores the entanglements of themes such as colonialism, displacement, and womanhood.
This piece appears in C Magazine Issue 153 "Chinatown" (Winter 2023).