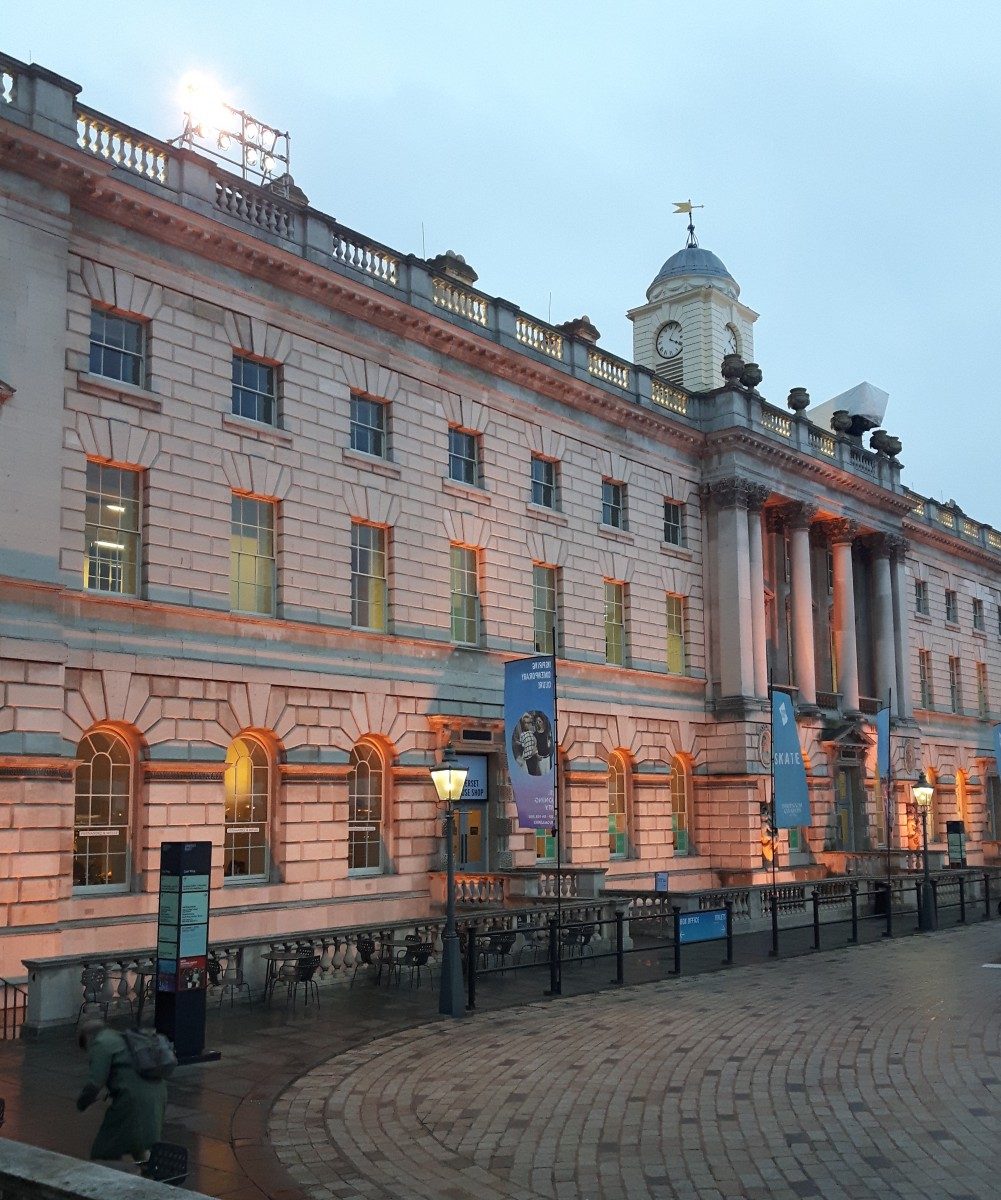 In Search of an International Understanding of Law
Robson Hall alum attends grad school in the UK
January 22, 2018 —
Not all Robson Hall alumni go on to become practicing lawyers in Manitoba. While practicing law can be a worthy and distinguished objective, some University of Manitoba Faculty of Law Juris Doctor (J.D.) graduates like Nicole Allard [J.D./2017] choose to explore careers beyond Manitoba's borders.
After graduating in May, Allard began studies in September in the LL.M. program in International Business Law at the Dickson Poon School of Law, King's College in London, UK.
"At the end of my J.D. I felt that I had a wonderful introduction to the study of law generally," Allard explained, "but I wanted to take the time to continue developing my legal knowledge and critical thinking in a new way." The idea of being able to delve deeply into a specific legal topic appealed to her. "The opportunity to gain an international perspective while pursuing an LLM was also exciting," she said, "and the opportunities that would arise from living and studying in London were too good to pass up."
Before starting university, Allard had made up her mind to pursue a career in law. She first completed three years of a major in Criminology with a minor in Psychology at the U of M, when she was accepted into Robson Hall. "I was excited to begin, but I wasn't sure what I would encounter," she said, reflecting on what initially attracted her to studying law.
"Of course, law school is not like it is portrayed in the media," she said, "There are no unnecessary competitions or petty pranks; everyone shows mutual respect, and is genuinely excited to be there. I had high expectations of my professors and peers, which were exceeded at every turn. I expected to love law school, and I am pleased to say I did!"
Allard said her legal education at Robson Hall prepared her well for continued studies in an LL.M. program. "It is abundantly clear how passionate and devoted Robson Hall's professors are in sharing their legal knowledge with students, which resulted in an excellent learning environment," she said, describing Robson Hall's law program as "vigorous, thorough, diverse, and compelling."
After an initial adjustment period, she has now become acclimatized to her new learning environment and new degree format. "I can fully appreciate how well Robson Hall prepared me," she said. "King's College London has a very internationally based LL.M. program, and I have had the chance to learn about legal education across the world, and I feel privileged to have studied where I did."
At the moment, Allard has yet to decide what career path to take after her LL.M. is complete. Currently, her focus is on International Business Law. "My dissertation will, to put it broadly, discuss the principle of comity in the enforcement of international judgments," she explained.
For those students who are not sure about what life after law school will hold for them, Allard advises:
"Law school will test you more than just intellectually, and embracing that will allow you to grow an incredible amount in three years."
Friends made in law school are important as well, she said, as are project partners and study buddies. "Nobody else will truly understand the stressful, exciting journey that is law school," she said, "and it is invaluable to have someone to turn to. I was fortunate to make friends with a wonderful group of people, and the time we spent together during law school added immensely to the positive experience that I had."
Lastly, Allard affirmed, "No matter where you end up, or what career path you eventually choose, having studied law will immeasurably benefit all aspects of your life, and it is every bit as interesting as you would expect."