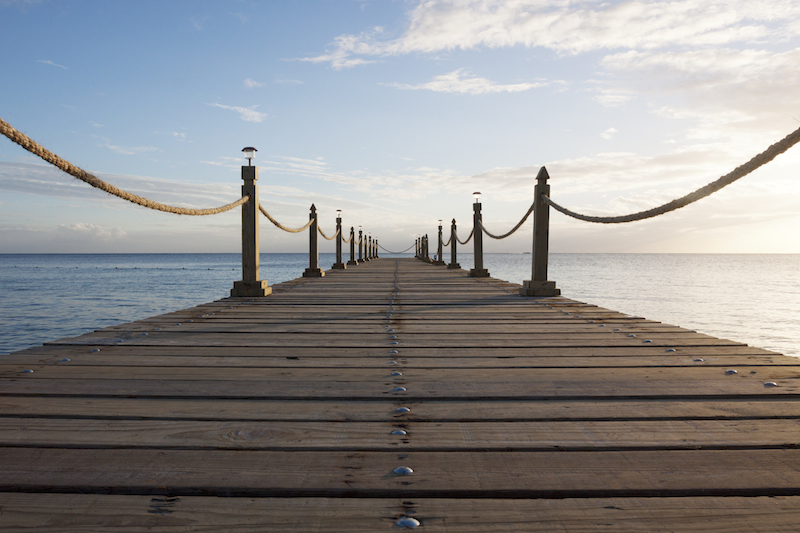 Improving Lake Winnipeg
University of Manitoba is first post-secondary institution to sign Lake Friendly Accord
May 15, 2015 —
The University of Manitoba and Manitoba Hydro have formally joined the growing coalition to improve water quality in Lake Winnipeg by signing the Lake Friendly Accord.
This announcement was made today by Conservation and Water Stewardship Minister Tom Nevakshonoff and Dunnottar Mayor Rick Gamble, chair of the South Basin Mayors and Reeves.
"The addition of these two important partners as signatories to the Lake Friendly Accord demonstrates a growing recognition that protecting our water requires broad-based cooperation," Minister Nevakshonoff said. "Manitoba Hydro and the University of Manitoba have contributed to water stewardship initiatives in the past, and we welcome the renewed and strengthened partnerships their commitments represent."
The Manitoba government and the South Basin Mayors and Reeves first partnered in June 2013 to announce the Lake Friendly Accord and the Lake Friendly Stewards Alliance. The goal of these initiatives is to foster collaboration amongst a wide range of stakeholders to reduce phosphorus and nitrogen loading to Lake Winnipeg. Manitoba Hydro is the first crown corporation to sign the accord and the University of Manitoba is the first post-secondary institution to sign the accord.
"Using our research capacity to contribute to the overall well being of Manitobans is an important part of our mission," said David T. Barnard, President of the University of Manitoba. "The Lake Friendly Accord offers an exciting opportunity to work with other partners to protect one of our province's most valuable resources, and we are pleased to be part of this initiative."
"Manitoba's waterways are integral to the province and our operations as two-thirds of the water supplied to our Nelson River generating stations flows through Lake Winnipeg," said Scott Thomson, President and CEO of Manitoba Hydro.  "Manitoba Hydro is impressed with initiatives that are improving the overall health of Manitoba's rivers and lakes and by signing the Accord today is demonstrating its commitment to improving water quality."
Minister Nevakshonoff emphasized the scope of Lake Winnipeg's water quality challenges, noting the lake's basin encompasses one million square kilometres across Canada and the United States. One of the keys to improving the health of the local ecosystems is to ensure a greater understanding and awareness of the issue and what needs to be done to reverse the trend. The University of Manitoba's commitment is significant in helping fulfill this role.
"The South Basin Mayors and Reeves are deeply committed to working collaboratively towards actions that will effectively address nutrient loading issues in our lake," said Lake Friendly Stewards Alliance co-chair Mayor Gamble. "The knowledge and experience these two new partners bring to the table will be invaluable."
The alliance is working on developing a Lake Friendly Action Plan, a strategy Minister Nevakshonoff said will be implemented by the Lake Friendly Stewards Alliance to help reduce nutrients and algal blooms within the Lake Winnipeg watershed.
The University of Manitoba's has taken many steps in support of surface water quality and lake health, including but not limited to:
Establishing CREATE H20, an NSERC supported research collaboration for water and sanitation security in First Nations
Establishing the Watershed Systems Research Program, supporting cutting edge research on ecological, hydrological and other landscape systems
Hosting the National Centre for Livestock and the Environment, a leading sustainable agriculture research community
Supporting outreach and education on agriculture and food systems through the Bruce D. Campbell Farm and Food Discovery Centre
Supporting technology and biotechnology transfer in areas including plant development and nutrient management
Research collaboration with the International Institute for Sustainable Development on nutrient capture to support lake health
Implementing an integrated pest management program that has reduced the use of pesticides used for grounds keeping at Fort Garry Campus from a high of 260L/year to zero L/year in 2013/14
Using green cleaning products – including EcoLogo and other earth-friendly products and processes
Reducing water demand – using 58% less water annually in 2013/14 than in 1990/91
The U of M has many planned initiatives that will further the commitment to surface water quality and lake health, including but not limited to:
Research on run-off retention pond network models that will manage wet period run-off from agricultural land
Applying a "landscape first" approach to the Visionary (re)Generation campus master planning exercise
Continuing operational water efficiency and demand management enhancements
Engaging staff and students through water-related outreach activities including a green office toolkit
Continuing education, research and dialogue with decision makers