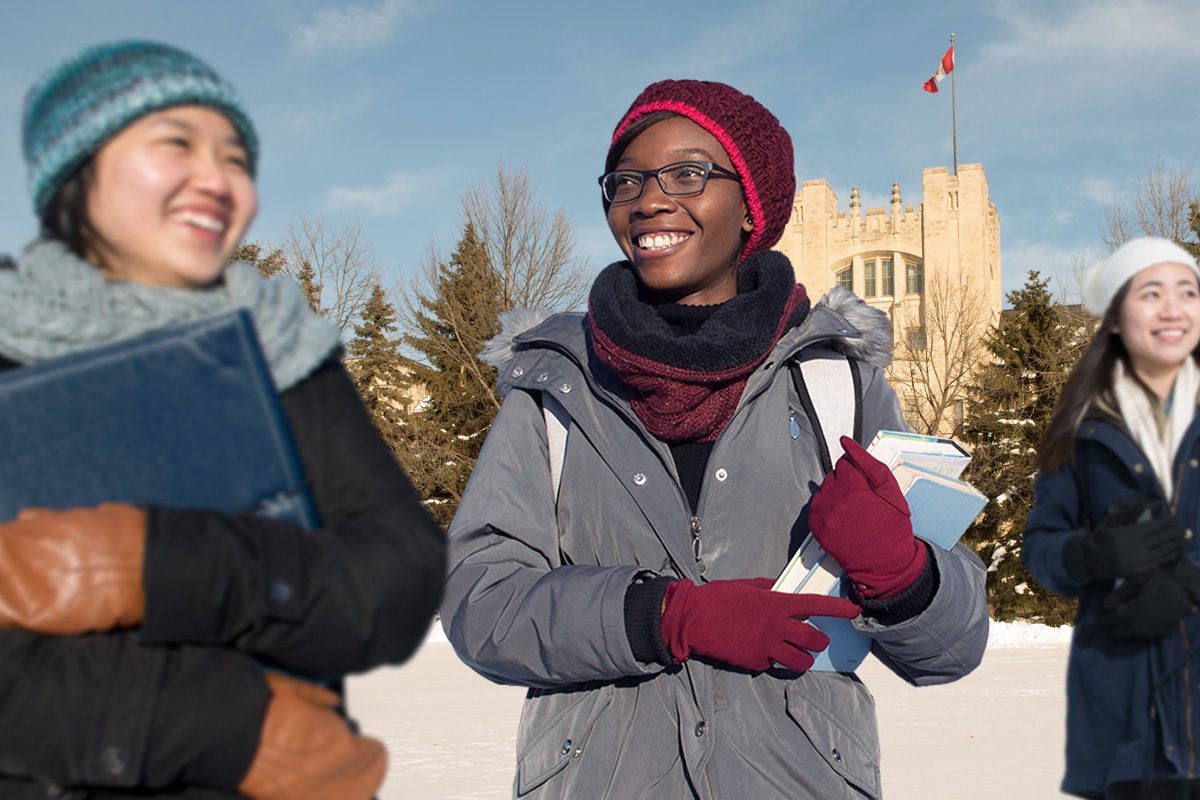 I'm embracing adventure
March 29, 2017 —
Oribim Kingson came to the University of Manitoba expecting to learn about nutrition but when she arrived in Winnipeg, she discovered something else.
"When I first came to the U of M, I didn't have an identity. My experiences and involvement at university have helped me identify who I am — bold, confident, courageous, an adventurer," says the Agricultural and Food Sciences student from Nigeria.
"My time at the UofM has been successful because I received great guidance at the start from staff and students," she says. "This gave me a strong start which I have maintained through the rest of my university journey. "
"I received great support from the International Centre, Academic Learning Centre, Student Life and also librarians at the UofM," she says. "They really helped me adjust to the Canadian way of life, especially in terms of writing papers and studying for exams."
Oribim encourages students to get involved on campus. "There is something for everyone as long as you are willing to take advantage of these opportunities."
She volunteers with campus mentorship and leadership development programs and with the Winnipeg Regional Health Authority as a facilitator for nutrition programs.
"I want to work as a clinical dietitian with a specialization in bariatrics," she says. "I also have an interest in food product development and would like to create a product line of healthy foods to provide convenient, healthy options for busy individuals."
"My field is important to me because it allows me to assist individuals in improving their quality of life by providing them with the tools to make the right food choices and live a healthier life."
Oribim's most important advice for international students also comes from outside the classroom.
"The first winter is always the hardest. After that, it gets better."
Visit umconnect.ca to learn more about our students' experiences and explore our campus.