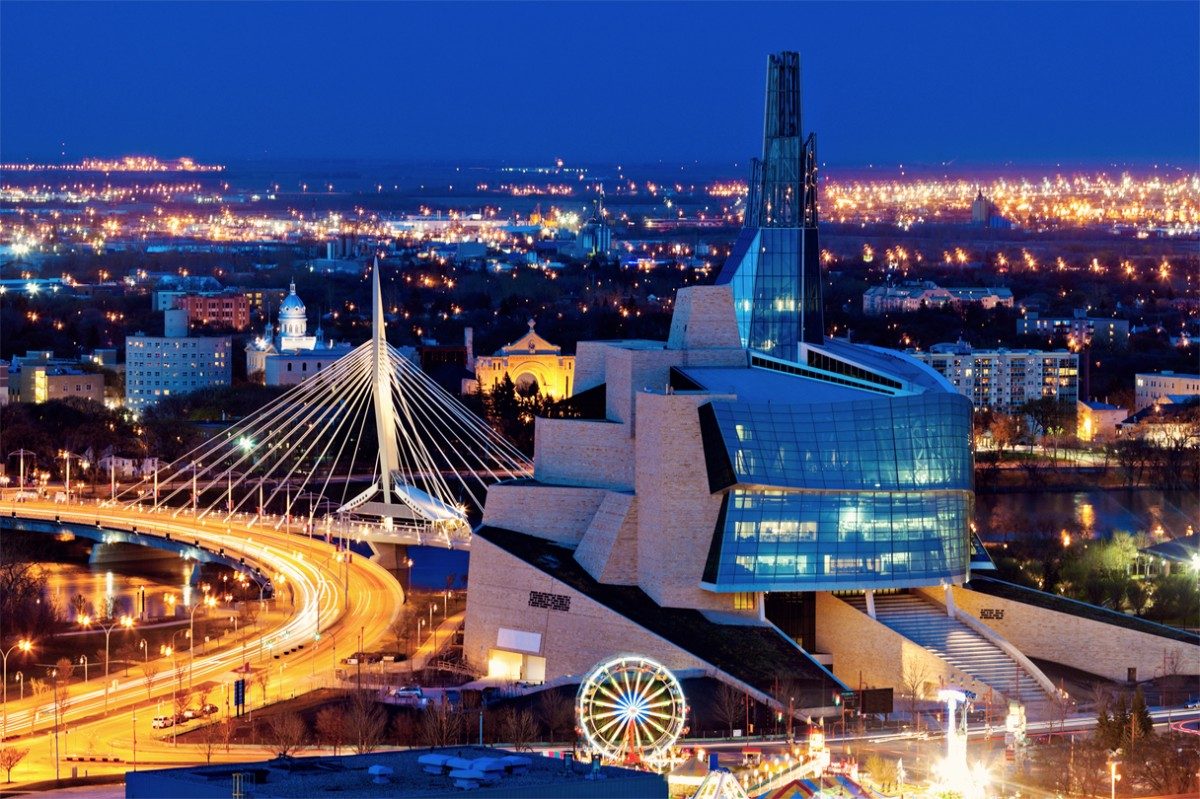 Ideas to transport Winnipeg into the future
The Dean's Lecture Series continues on May 14
April 30, 2019 —
Let's talk transportation, at the Dean's Lecture: Smart Transportation on May 14.
Join the discussion about how to improve city transportation with featured speakers from the City of Winnipeg, Asper School of Business/Transport Institute, Functional Transit Winnipeg, and Bike Winnipeg.
Picking up STEAM
Jonathan Foord, City of Winnipeg Activing Traffic Signal and TMC Branch Head, will talk about Winnipeg's Smart City approach including the STEAM program and how AI and Big Data are being used to make transportation more efficient.
Barry Prentice, U of M professor and member of the Transport Institute, knows how he would like to see the transit system overhauled to achieve smart transportation.
"It should be doing something different than what we are doing. What we are doing is pretty dumb. It is really not working… Problems don't go away."
The future might include automated buses people call and request, and autonomous buses. "We could focus the drivers on the main routes, increase frequency and provide better service," he says.
Prentice would like to see rapid transit used as a hub. "Once we get people on the main line, we can get them onto another." He also says Handi-Transit should be integrated with regular service. "As we look into the future, there will be many old people, and a lot of people will require this service."
"Winnipeg's slow growth is one of its assets. We still have the luxury of space. Until then, we can make the system we do have work better."
Discretionary transit riders
Joseph Kornelsen doesn't own a car. He is a discretionary transit rider, choosing to take the bus.
"I think transit is fundamental to urban environments," says Kornelsen, one of the founding members of Functional Transit Winnipeg. "With more people living in less space, the best way to move through an urban space is with more people in one vehicle instead of many vehicles."
Making transit the urban mobility of choice in Winnipeg will help us to build a better city, he says.
He notes that transit riders experience the city in a different way than cyclists and drivers. "For transit riders, the wait is everything. One minute spent waiting feels like three to four times longer than a minute spent riding."
Reduce the wait
Reducing waiting time can grow ridership, he says, so introducing frequent service on a series of popular routes to increase ridership is a good idea. The service network is also important, he says. "People hate transferring. We want to make their travels as seamless as possible."
Moving people not cars
The key to a successful city is to get people moving, says Mark Cohoe, executive director, Bike Winnipeg. "We will have a more healthy society if we make sure we are not focused on moving more cars. We should be focused on moving more people."
Of course, more biking means less driving. Having less people driving takes some of the stress off the roadways, injects money into the local economy, and creates a more vibrant community as people are out and about.
Cohoe will talk about emerging technology to help cyclists choose their routes to their own comfort levels. "Low stress mapping is a different way to create quality routes based on the user experience. An app helps tailor the ride for you. Your ideal route may not be the same as the one you would take when driving, or the same one another cyclist might take. These tools are coming into maturity. Winnipeg's latest bike map incorporates this low-stress model."
If we can make people feel comfortable and connected, more people will cycle," he says. "Research shows the perception is you always get there quicker by car, because we underestimate the time it takes. We overestimate by bike or walking. There are tons of reasons for cycling: the environment, your health, the economy. It can make a big difference."
Winnipeg needs to capitalize all our opportunities when we do road work, says Cohoe. Some of the open source tools now available can also help the city figure out its priorities.
"When we get a sense of where the barriers to biking are, when we use visual tools and qualitative measures, we can best decide where to put greenways, bike lanes, and traffic crossings. It helps us prioritize our resources."