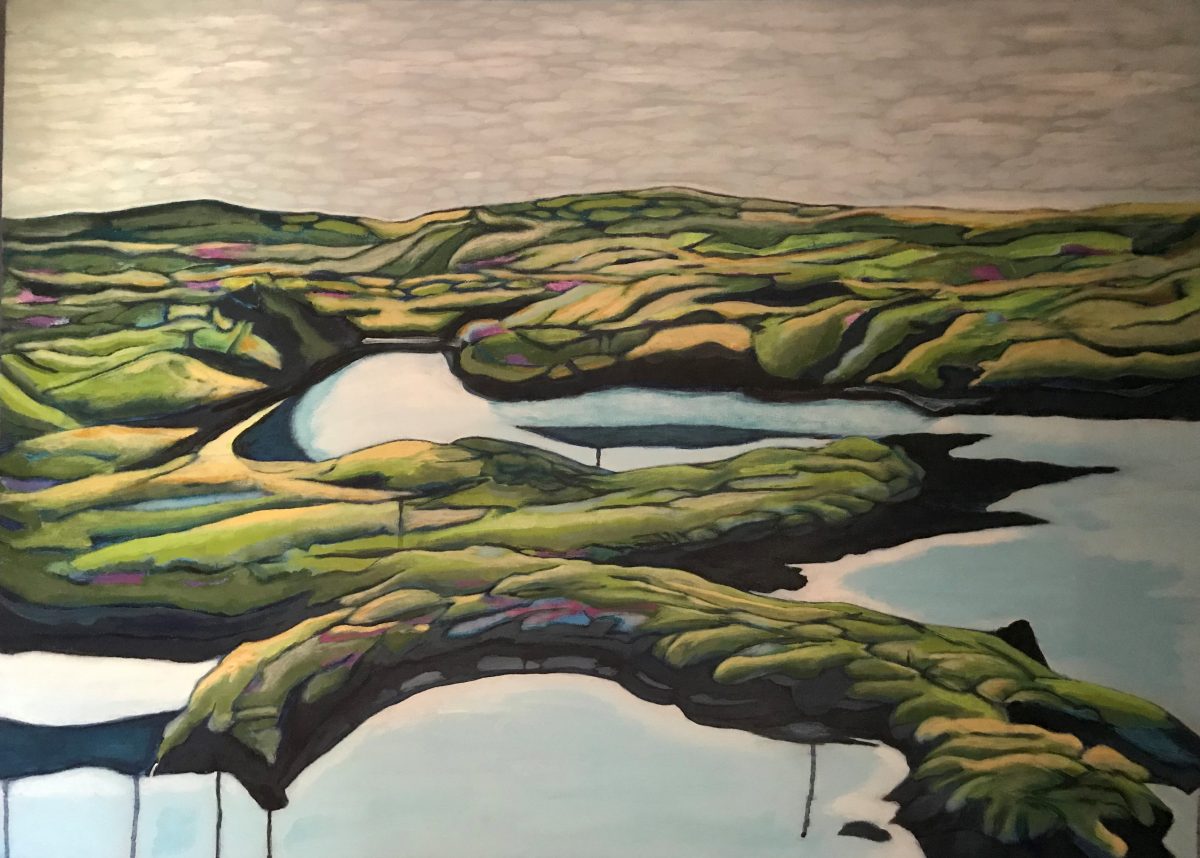 Iceland: Up close
October 15, 2019 —
The UM Librarian who documents campus art has created some of her own, and it is on display in the Iceland Reading Room for all to enjoy starting on Oct. 19.
Liv (pronounced "Leev") Valmestad has been drawing attention to the campus art collection since 1998. Indeed, UM Today last reported on her work restoring a famed sculpture from Expo '67 that was damaged by a snow plough without anyone realizing.
But now, Valmestad, a Norwegian-Canadian artist will launch her own art exhibit that will showcase her continued study of landscapes that explore themes of diaspora, memory and renewal. The exhibition Iceland: Up Close, is a result of the NES Artist Residency she took in April 2019 in Skagaströnd, Iceland.
Valmestad has exhibited in several provinces across Canada and has work in public collections including the University of Saskatchewan, University of Manitoba, the Millennium Library, the Buhler Collection, the Province of Manitoba Art Bank and the Imago Mundi Luciano Benetton Collection, Venice.
What: Iceland: Up Close
When: Oct. 19 until Dec. 17, with opening reception on Oct. 30 from 4-8 p.m.
Where: Dr. Paul H.T. Thorlakson Gallery, Iceland Reading Room, 3rd floor of the Elizabeth Dafoe Library.
Gallery hours: Mon-Fri. 9 a.m. -4:30 p.m.