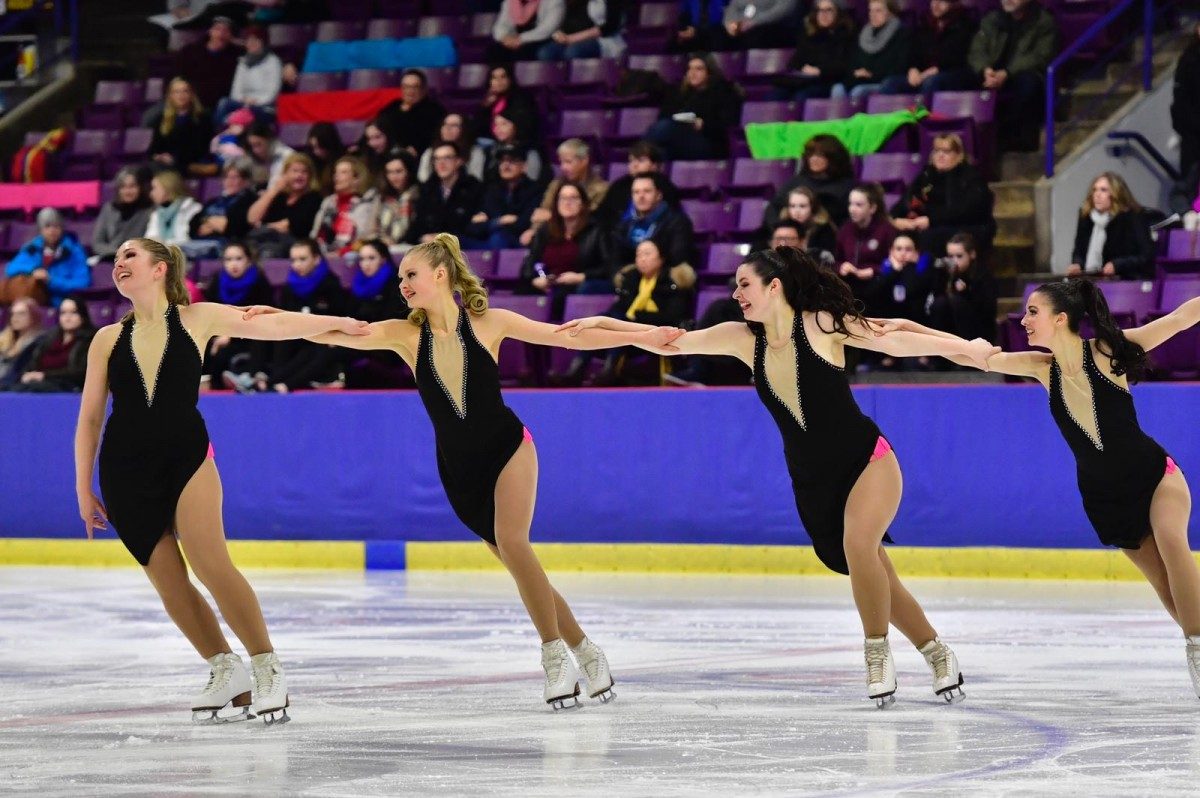 Ice Intrepid celebrates 20 years
April 1, 2019 —
Synchronized skating is indeed a team sport, which is why Ice Intrepid alumna Courtney Adams is eager to heap praise onto team co-founder and coach Megan Maxwell.
"Megan has set such a strong example as a leader and she expects that of her skaters," says Adams. "As a result, the skaters take on roles off the ice to ensure that the team functions well and continues to prosper year over year."
If longevity is a measure of success, then count the Ice Intrepid Synchronized Skating Team as one solid crew. The University of Manitoba Rec Club celebrates its 20th anniversary this month, accumulating with a performance reuniting two decades worth of alumni on April 6 at U of M's Wayne Fleming Arena.
Adams is looking forward to the 20 year reunion, and says Ice Intrepid made an impact on her even before she laced up with the club.
"I watched Ice Intrepid skate at nationals when I was in grade 12. The team was very impressive to watch on the ice and they also looked like they were having a ton of fun off the ice," Adams adds. "I hoped that some day I could join the team."
"Skating with Ice Intrepid played a big part in my decision to attend U of M."
Ice Intrepid provides an opportunity for figure skaters to continue their passion for performance in a team environment while studying at the U of M. The club routinely competes in large spectacles across North America and national championship tournaments.
Some alums have been talking about a reunion for a while, says Adams. But perhaps the largest motivation behind it was to honour Maxwell's contributions to the team.
"Not only is she a dedicated coach but she is a friend and mentor to many past and current skaters. She sets a strong example on and off the ice," says Adams. "Outside of Ice Intrepid she goes above and beyond for the sport of synchronized skating."