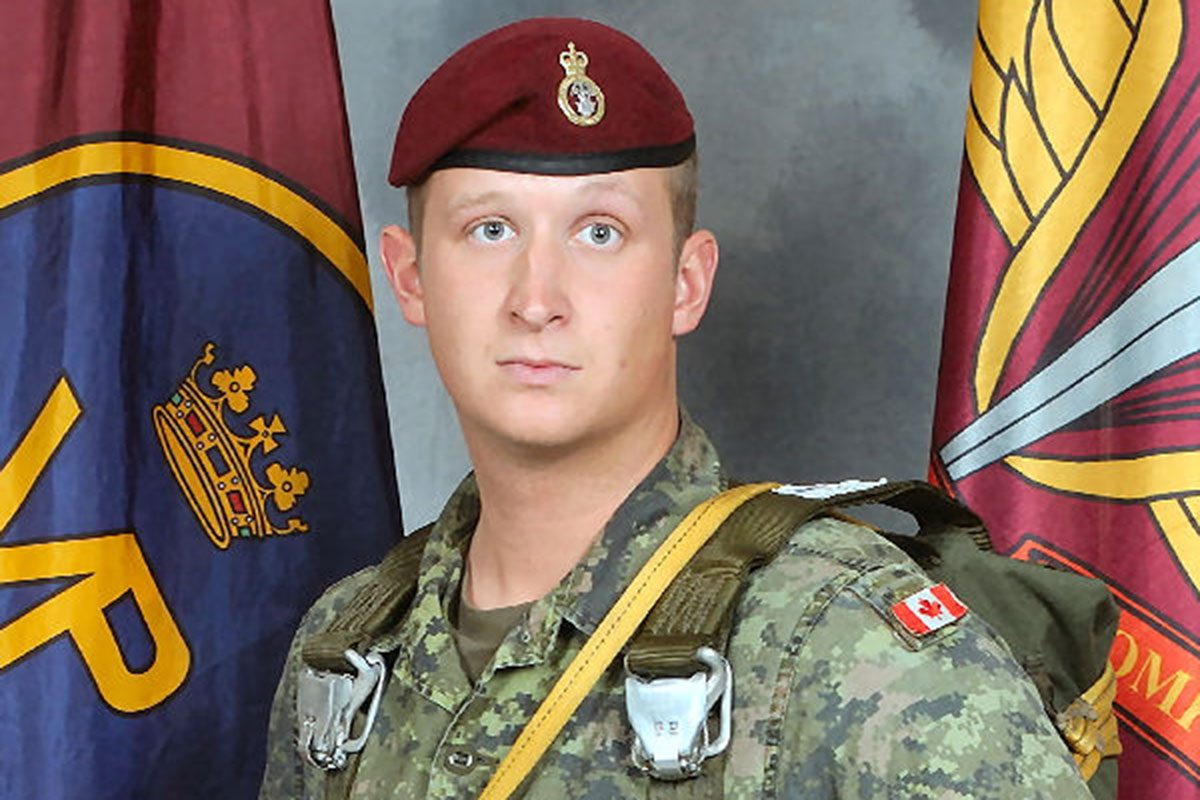 Honouring fallen sons and daughters
November 11, 2015 —
The National Memorial (Silver) Cross Mother for 2015-2016 is Mrs. Sheila Anderson, whose son, Cpl. Jordan Anderson, was killed along with five other Canadian soldiers and an Afghan interpreter when a roadside bomb exploded in the Panjwaii district southwest of Kandahar City, Afghanistan, on July 4, 2007. Mrs. Anderson laid a wreath at the National War Memorial in Ottawa on November 11, 2015, on behalf of all Canadian mothers who have lost a son or a daughter in the military, either in action or in the course of his/her normal duty.
Cpl. Anderson was a member of the 3rd Battalion, Princess Patricia's Canadian Light Infantry, based out of Edmonton. His widow, Amanda, accepted a posthumous Bachelor of Arts degree from the University of Manitoba awarded to him at the U of M's 2007 Fall Convocation. Anderson had been studying online through the U of M Military Support Office while serving overseas. It was the first time since the Korean War that a U of M degree was given out posthumously.
In 2010, the University Senate approved the creation of the Jordan Anderson "On The Ramp" Bursary in his honour. Jordan's many friends, family, and colleagues established the bursary as his legacy for years to come, sharing his passion for learning. The fund supports one bursary a year to an undergraduate student who is a serving or retired member of the Canadian Forces (Regular and Reserve) or a cadet, is enrolled in the Faculty of Arts, has a minimum degree grade point average of 2.5 and who has a demonstrated financial need.
One recent recipient of the bursary is Nickolas Petuhoff, who is a Corporal with the 17th Field Ambulance Reserve in Winnipeg. He is finishing his Bachelor of Arts degree this academic year with a double major in English and Theatre, and is also training as a paramedic in the Canadian Forces.
He notes: "I would like to thank those who donated to this fund, allowing me to get my education. They are helping me achieve my life goals, which would not have been possible without their generosity."