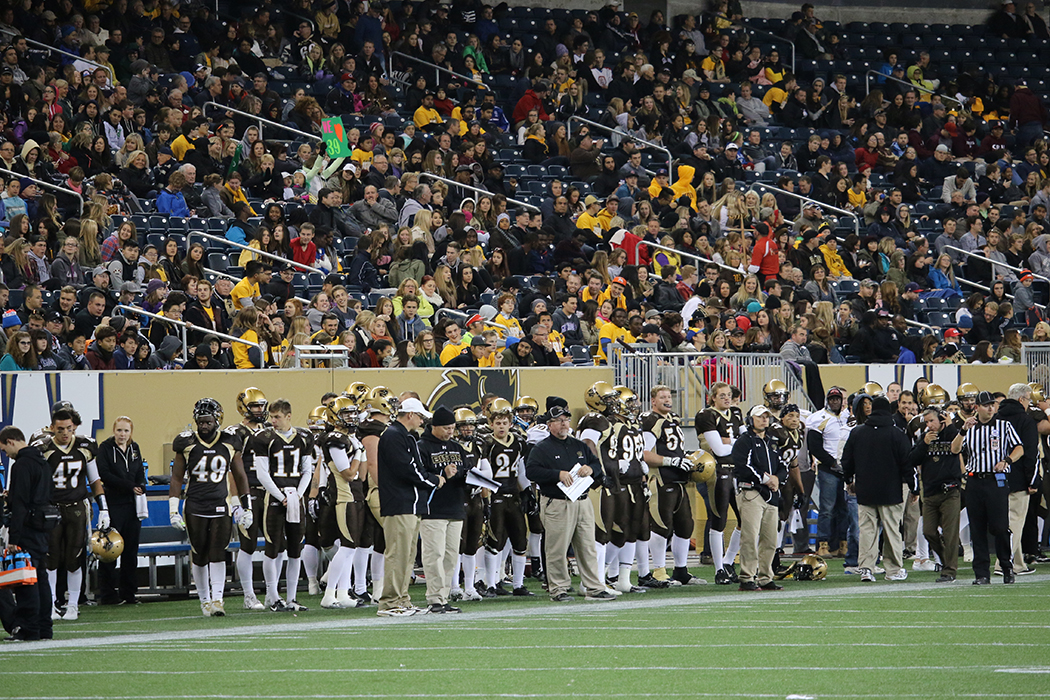 Homecoming football game set for Saturday
September 19, 2014 —
The University of Manitoba Bisons welcome alumni and the community to Investors Group Field on Saturday, September 20 as they host the University of BC Thunderbirds as part of the annual 2014 Homecoming celebrations. Game time is 2:00 p.m.
The Bisons look to build on the success of last week's home opener when they pummeled the Regina Rams 42-18. The Thunderbirds are still searching for their first win of the 2014 season after dropping their opening two games to Calgary and Regina. Last season Manitoba had a memorable come-from-behind victory over BC to spoil the Thunderbirds' homecoming game, but dropped their rematch later in the season.
With only eight regular season games in the season, every game counts. Saturday's match will be another crucial game for the Bisons who are currently lodged in third place in the Canada West conference.
Student tickets are only $8 (plus fees), while general admission tickets are $15 (plus fees), available at Ticketmaster.ca. If you can't make it to campus, the game will be webcast at www.canadawest.tv, and radio broadcast can always be heard on 101.5 UMFM.