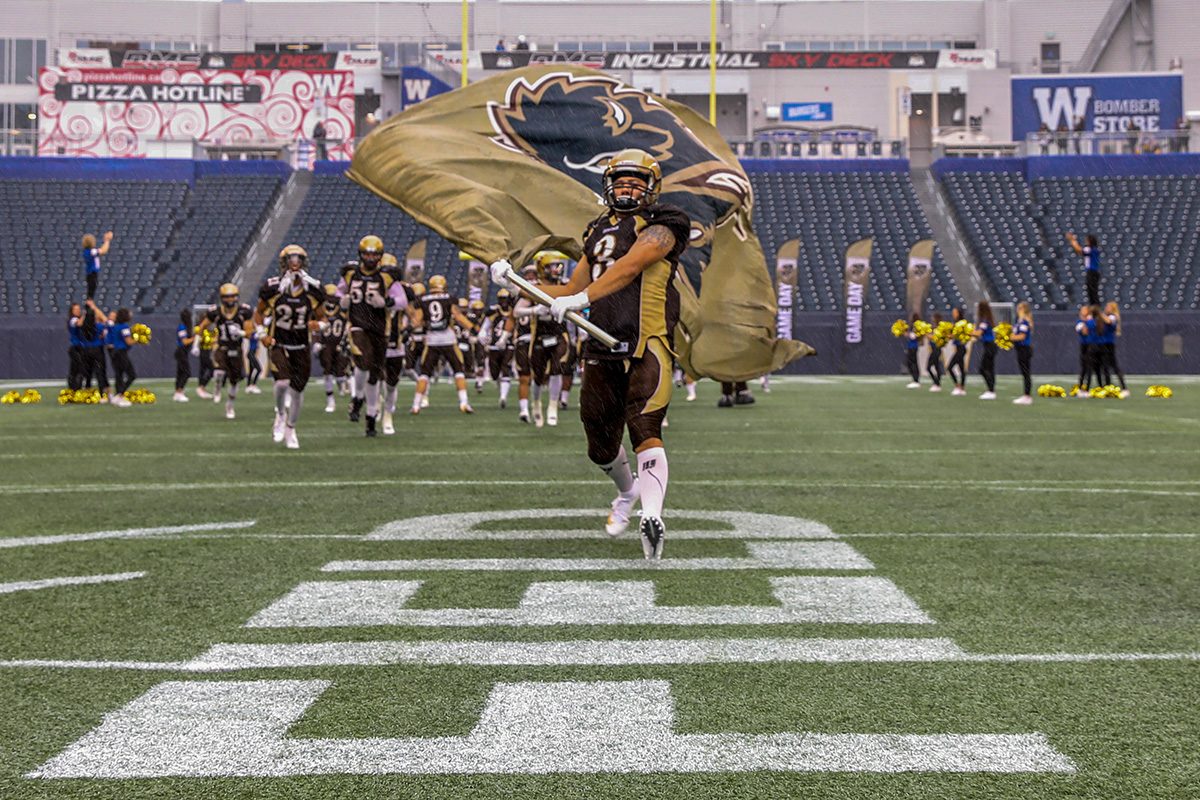 Homecoming celebrates alumni achievements and generosity
Returning grads connect with UM, classmates, faculty, staff and students
September 27, 2019 —
Homecoming festivities took shape in more than 25 events and activities from Sept. 16 to 22, welcoming hundreds of alumni back to campus to honour tradition, reminisce about UM experiences and discover the transformative changes underway throughout the University.
The weeklong schedule of events included Indigenous Homecoming's Living Library, the Rady Faculty of Health Sciences Dean's Breakfast, Bisons Homecoming Football game and Robson Hall's 50th year on the anniversary celebrations – just to name a few.
Adding to the excitement, the Front and Centre campaign reached a massive milestone with the support of 25,075 UM alumni who have given to the campaign to date. Thanks to donors, the campaign has reached $361,850,173 of the $500 million goal.
At the annual Homecoming concert, alumni heard the creative brilliance of Desautels Faculty of Music students preparing to illuminate stages across the world, who now rehearse in the historic Taché Arts Complex, one of 44 newly redeveloped places and spaces.
Our community also witnessed the legacy of athletic excellence support the next generation of Bisons when members of the 1969/70 Vanier Cup team announced a new scholarship, one of 629 new scholarships and bursaries.
Alumni had the opportunity to walk the halls of the Stanley Pauley Engineering Building, one of five new buildings constructed through the campaign, where students and faculty are conducting outstanding work to innovate and advance the world.
Experience an incredible week through the UM Homecoming wrap video 2019: