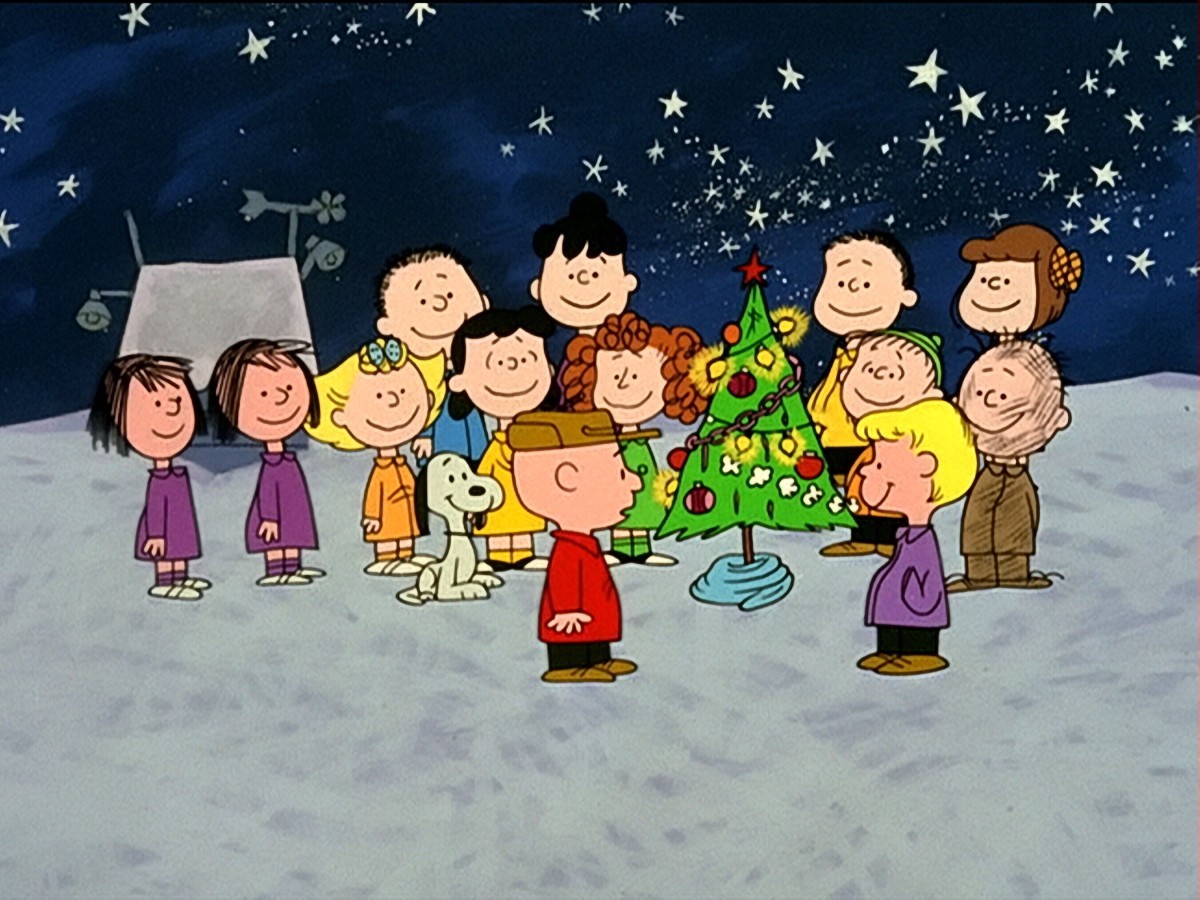 Holiday concerts by Desautels Faculty of Music
November 26, 2014 —
Get your jingle bells on! A trio of holiday concerts take place this coming Friday through Monday evenings. From winds to choirs to orchestras, the Desautels Faculty of Music is ready to celebrate the holiday season with music.
The Wind Ensemble Concert gets things underway on Friday evening. Conductor Fraser Linklater, who is also associate professor and director of bands in the faculty, says that it will feature staples of the wind band repertoire such as "Lincolnshire Posy," Percy Grainger's masterpiece, written in 1937 and "Give Us This Day" by David Maslanka, from 2007.
Chris Lee is the featured soloist — he is principal tuba player with the Winnipeg Symphony Orchestra, as well as tuba professor at the faculty. He will be playing his choice, Dana Wilson's Concerto for Tuba. Linklater calls the piece "very jazzy — and it allows the tuba to be featured in a way that is somewhat unique and unusual for this instrument." To conclude the evening, the Wind Ensemble will be joined by 30 high school students — members of Manitoba Senior Honour Band and others — to play "Variations on a Korean Folk Song." Linklater says, "The collaboration "is always good outreach for the faculty, plus [it's] great fun with a massed band of more than 75 players!"
And, of course, don't forget the annual Christmas Carols at the Admin., which takes place during the lunch hour on Thursday, Dec. 4.
Upcoming concerts include:
WIND ENSEMBLE CONCERT
FRIDAY, NOV. 28 | 8:00 PM | JUBILEE PLACE, MBCI, 173 TALBOT AVE.
Event listing
FEATURING CHRIS LEE, TUBA
CLASSICS, OLD and NEW
Friday, November 28, 8:00 pm
Jubilee Place, MBCI, 173 Talbot Ave.
Lincolnshire Posy (Grainger) &
Give us this Day (Maslanka)
with the U of M Concert Band & guest high school students
CONDUCTOR: FRASER LINKLATER
TICKETS:
$15.00 adult; $5.00 student
Available at Desautels Faculty of Music
or at the Door
SING! ANNUAL CHRISTMAS CONCERT
SATURDAY, NOV. 29 | 7:30 PM | WESTMINSTER UNITED CHURCH, 745 WESTMINSTER AVE. AT MARYLAND ST.
A festive Christmas concert featuring the choirs of the University of Manitoba, under the direction of Elroy Friesen and Catherine Robbins.
Westminster United Church, 745 Westminster Ave. at Maryland St.
Tickets: $15 (Adult) $8 (Student) available from the Desautels Faculty of Music or at the door.
UNIVERSITY OF MANITOBA SYMPHONY ORCHESTRA
MONDAY, DEC. 1 | 7:30 PM | WESTWORTH UNITED CHURCH, 1750 GROSVENOR AVE.
Featuring Concerto Competition co-winner, Greg Lewis, violin
Repertoire includes:
Beethoven's King Stephen Overture Op. 117,
Sibelius' Violin Concerto Op. 47 &
Haydn's Symphony No. 104Conductor, Julian Pellicano
At Westworth United Church, 1750 Grosvenor Ave. at 7:30 pm
Tickets available at the Desautels Faculty of Music or at the door
Adults $15.00, Students $5.00