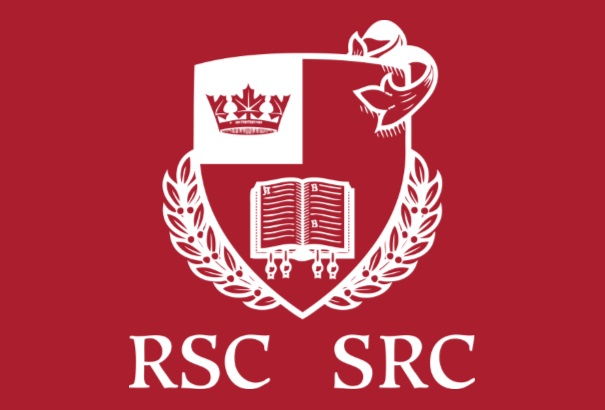 Highest honour for three UM professors
September 7, 2021 —
Three professors at UM are among the "Class of 2021" newly elected fellows and members of the Royal Society of Canada (RSC), the country's most esteemed association of scholars, scientists and artists.
Professors Michael Eskin and Evelyn Forget are the newest UM Fellows of the Royal Society of Canada (RSC) and associate professor Meghan Azad is a newest UM Member of the RSC's College of New Scholars, Artists and Scientists.
"These scholars and scientists are very worthy additions to the RSC, each having excelled and continuing to advance their respective fields," says Dr. Digvir Jayas, UM's Vice-President (Research and International) and Distinguished Professor. "My sincere congratulations to professors Eskin, Forget and Azad on this honour."
Election to the RSC is considered the highest honour an academic can achieve in the arts, social sciences and sciences. The RSC's mission is to recognize scholarly, research and artistic excellence, to advise governments and organizations and to promote a culture of knowledge and innovation in Canada and with other national academies around the world.
Dr. Michael Eskin
Food and human nutritional sciences, Faculty of Agricultural and Food Sciences
Eskin has made exceptional contributions to research on edible oils, particularly canola oil, for which he received many prestigious awards including the Order of Canada in 2016. He is one of world's leading food science writers with 17 books to his credit. His book, Biochemistry of Foods, now in its third edition, is used in university courses around the world and has been translated into several different languages.
Dr. Evelyn Forget
Community health sciences, Max Rady College of Medicine, Rady Faculty of Health Sciences; Academic Director, Manitoba Research Data Centre
Forget is a multidisciplinary political economist who uses the tools of economics to inform policy debate locally, nationally and worldwide. Her methodological innovations, which ground big data and experimental techniques in a profound understanding of history and culture, have re-invigorated research on social welfare policy and created new hope for people caught up in dysfunctional bureaucratic systems.
Dr. Meghan Azad
Canada Research Chair in Developmental Origins of Chronic Disease; pediatrics and child health, Max Rady College of Medicine; research scientists, Children's Hospital Research Institute of Manitoba; CIFAR Fellow in the Humans and the Microbiome Program.
Azad is an international expert in human milk science. She leads a diverse team with collaborators in over 20 countries. She co-founded the Manitoba Interdisciplinary Lactation Center (MILC) and co-directs the International Milk Composition Consortium. Azad's trailblazing research is shaping policy and practice regarding infant feeding, human milk banking and maternal-child healthcare.
These new inductees bring UM's number to: 53 RSC Fellows and 11 Members of the College of New Scholars, Artists and Scientists.
Fellows, members and award winners from across the country will be officially inducted and honoured during the annual Celebration of Excellence and Engagement, Nov. 15-20, in Montreal. Over the course of the week, thousands of delegates from throughout Canada and around the world will engage in Science Sessions featuring the insights of hundreds of scholars, artists and scientists on the key issues of our time.
Activities include a G7 Research Summit on Climate Change Implications and Mitigation Options for Canada, a symposium organized by McGill on "Lessons Learned from the COVID-19 Pandemic: Impacts, Consequences, Learnings and Looking Forward," ceremonies welcoming new RSC Members and award winners from across disciplines and across generations. All are welcome. Details can be found on the RSC website.