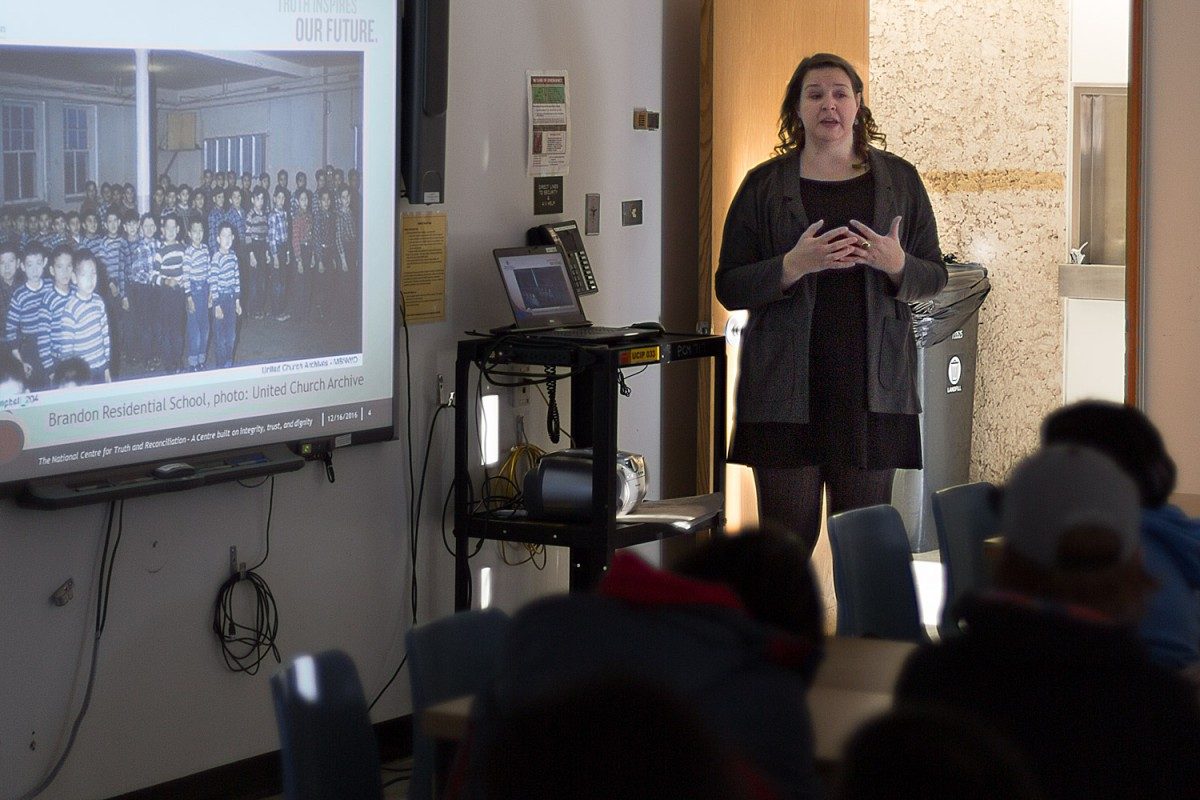 High school Indigenous club students visit faculty
Students learn about post-secondary education opportunities
December 16, 2016 —
The Faculty of Education hosted high-school Indigenous post-secondary club members in December creating an awareness and excitement about opportunities in advanced education.
For years, the faculty hosted students, engaging in culturally relevant teaching activities, meeting academic advisors as well as the dean of the faculty.
Indigenous post-secondary clubs currently operate in the three collegiate high schools, including Fort Richmond, Maples and St. James. Meeting about once a month during the school year, club activities consist of team-building exercises, guest speakers, cultural teachings, and field trips that include two to three days on campus.
At each school, a guidance counsellor or teacher co-ordinates the club with staff from the Aboriginal Student Recruitment Office at the University of Manitoba.
Since September 2014, the Faculty of Education has provided teacher candidates with placements in schools with an Indigenous post-secondary club, where they assist teachers and staff with club activities.