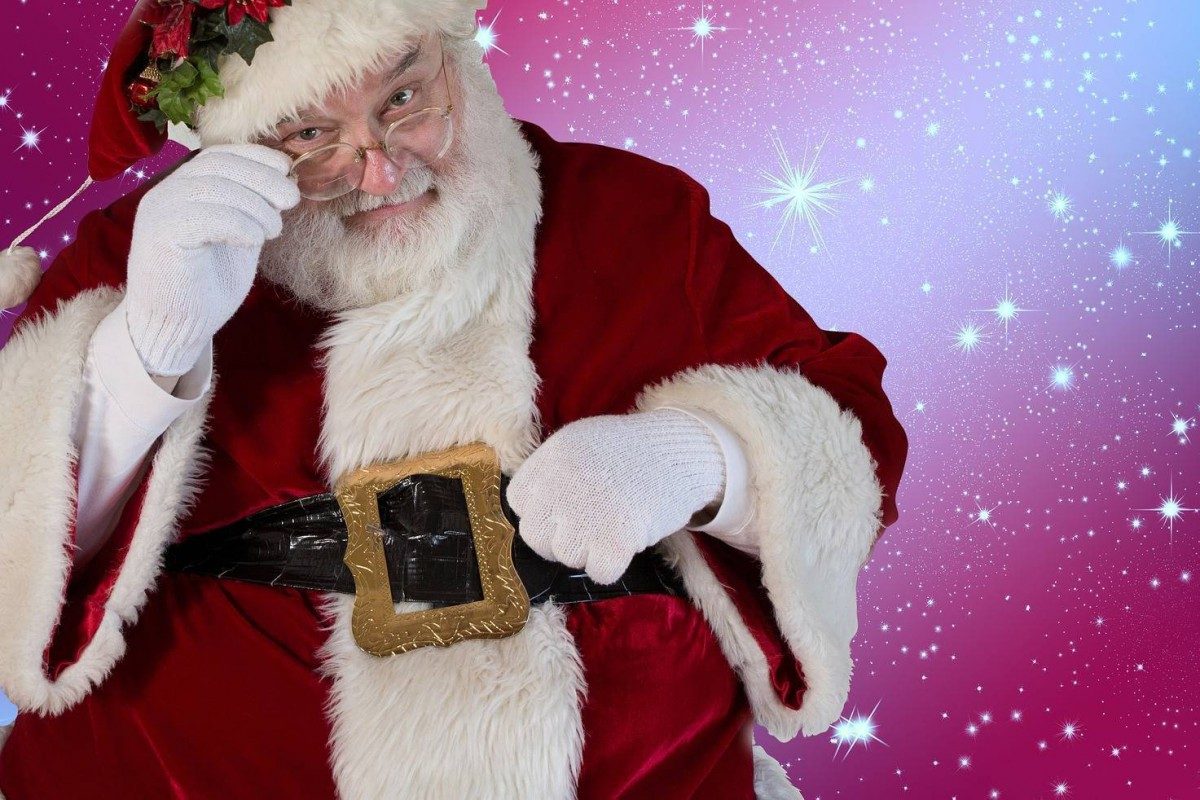 Here comes… the Bishop of Myra!
It's that time of year when we honour the patron saint of sailors and unmarried women
December 4, 2017 —
"'Twas the night before Christmas, when all through the house

Not a creature was stirring, not even a mouse;

The stockings were hung by the chimney with care,

In hopes that… a furtive bishop would provide a dowry for a young woman to save her from a life of prostitution."
That's not quite how the classic poem by Clement Moore goes, but it's more historically accurate than his version of "A Visit From St. Nicholas."
The central character of the poem has been transliterated over decades, from "Sinter Klaas" to "Saint Nicholas" to "Santa Claus." And he was a real person.
"St. Nicholas was a fourth-century Bishop of Myra (Demre) in the province of Antalya, Turkey," says Dr. Meredith Bacola of the Jesuit Centre for Catholic Studies in St. Paul's College at the University of Manitoba. Bacola teaches a course on saints, and has a wealth of knowledge about the historical and legendary individuals who are revered as saints, either through formal papal canonization or by popular acclaim.
She knows the real story behind the jolly fat man in the red suit, and it's much different from what most of us have heard.
Bacola explains: "While not many details about St. Nicholas survive from the fourth century, there is evidence of church dedications from the sixth century, indicating that he was clearly venerated as a saint by that time. The church of St. Nicholas at Myra became his principal shrine-church from then onward. It was here that pilgrims could see and perhaps touch the shrine enclosing his remains, which was elevated above the floor and likely an important part of liturgical celebrations held on his feast day of December 6th."
What's more, St. Nicholas is more closely connected with the sea and ships rather than snow and sleighs.
"After the city of Myra was taken over by Muslim invaders in the eleventh century, a group of enterprising sailors from the merchant settlement at Bari, Italy, decided to remove St. Nicholas' remains," says Bacola. "Legend has it that they stole the bones and sailed with them back to Bari, which had a large Greek-speaking population."
St. Nicholas' skeleton was received with great ceremony on May 9th, 1087 and a new shrine was inaugurated in 1095 with Pope Urban II in attendance. Because his relics were brought to Italy by sea, St. Nicholas is often noted as the patron saint of sailors and merchants. It is also why church dedications to him throughout Western Europe, which increase following his so-called translation, are often located near rivers, estuaries, and entrances to market-places.
But this may all be moot. There have been requests over the years to have the remains returned to Turkey, but it was announced this year that St. Nicholas may have been there all along.
"Archaeologists have used digital surveys to identify an untouched grave hidden beneath the mosaic floor of St. Nicholas' church at Myra," says Bacola. "It would not have been unreasonable for the small community of monks tending to his shrine to have hidden the saint's body and replaced it with another one when facing an impending attack, but we shall have to await the excavation and analysis of the remains to determine whether this tomb contains the body of the fourth-century bishop."
She adds: "Wherever he's buried, St. Nicholas is certainly not at the North Pole!"
Bacola says that the fusion of St. Nicholas with Santa Claus likely happened much later in the so-called European Low Countries, where children were given gifts on his feast day.
She notes: "There is also likely a conflation of legendary stories about St. Nicholas secretly providing dowries to unmarried girls to protect them from prostitution, and his miraculous revival of three children who had been murdered and hidden a barrel full of brine."
This last story, noted by The Oxford Dictionary of Saints, records the tradition that during a famine in the land, an evil butcher lured three children into his shop, where he killed them and chopped them to bits, and put them into a barrelful of brine to "cure." St. Nicholas happened to be visiting the area to minister to the townspeople and happened upon the butcher's shop where he intuited the crime. He prayed over the barrel and the children came back to life miraculously.
As for Santa's midnight excursion to visit the houses of good children on Christmas Eve, Bacola says that, too, is not quite accurate.
"St. Nicholas helped three unmarried girls by throwing bags of money into their windows at night so that they could avoid being sold by their families into prostitution, so perhaps this is where St. Nicholas' night-time visit to children originates. This is also the reason why St. Nicholas is considered a patron saint of children and unmarried girls."
So, when you're waiting up to see Santa this year, instead of sugarplums and candy canes, think about skeletons, brine barrels, and bags of money.
Of course, bags of money would make good Christmas presents.