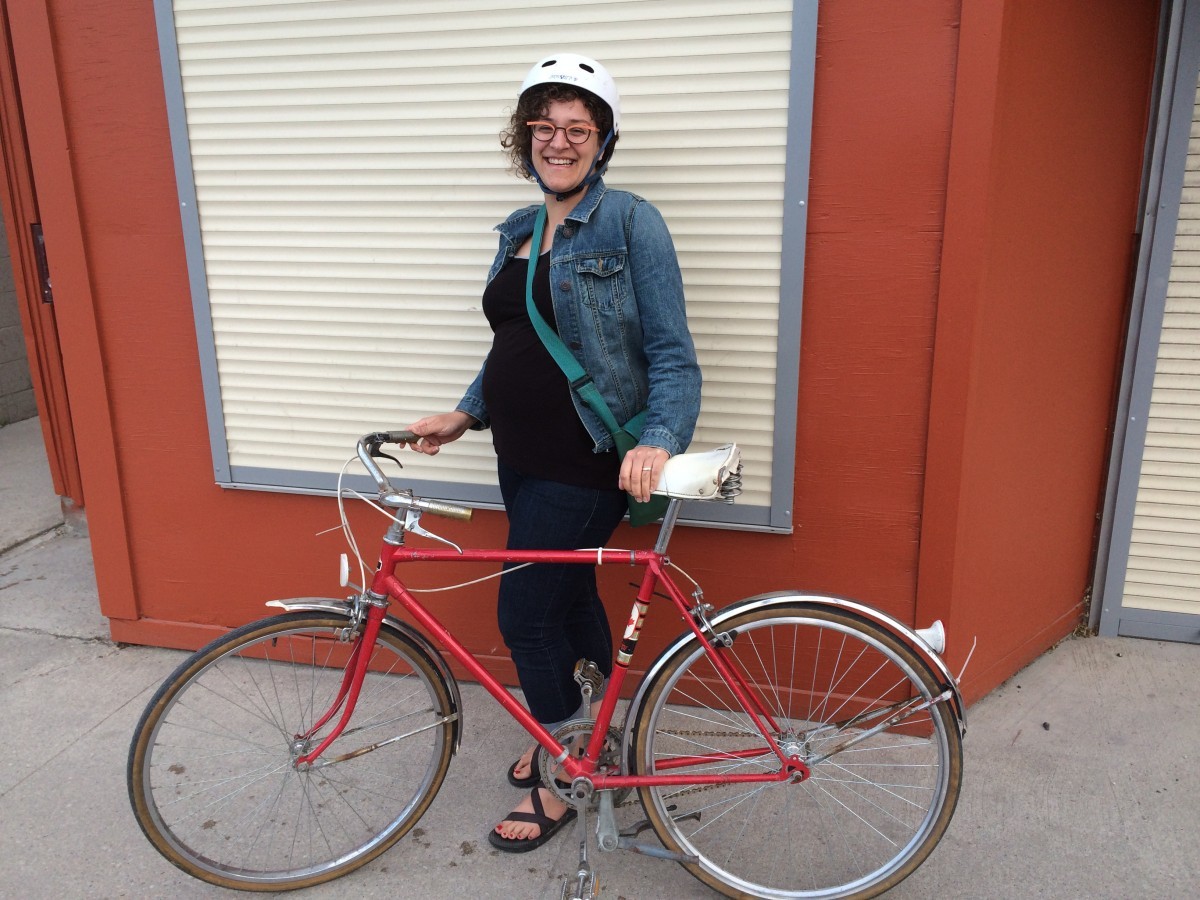 Help us renew our sustainability strategy
When you envision a sustainable community, or a sustainable campus, what comes to mind?
January 13, 2016 —
The Office of Sustainability is seeking feedback from the University community on its new sustainability strategy.
Three open houses will be held. On Jan. 19, the Office of Sustainability will host an open house in Bannatyne campus' Brodie Centre from 11 a.m. to 1 p.m., on Jan. 20 in Migizii Agamik from 10:30 a.m. to 1:30 p.m. and on Jan. 27 in University Centre from 11 a.m. to 1 p.m. All are welcome to attend and feedback will help inform the new strategy, which will be finalized in February.
The first sustainability strategy, created in 2012, had great impact and was recognized by a Manitoba Excellence in Sustainability Award in 2014 and a Sustainability Tracking, Assessment and Rating System (STARS) Silver rating from the Association for the Advancement of Sustainability Higher Education in 2015.
Now it's time to renew our strategy.
The University of Manitoba is committed to being a leader on sustainable development: the University's Sustainability Policy outlines a commitment to leadership, integrated sustainability planning and a participatory approach.
Working with their respective units and networks, members of the Sustainability Committee (comprised of students, faculty and staff) have proposed a new, three-year strategy. The new strategy includes 70 actions that touch on all aspects of University programs, operations and community, including resource conservation and efficiency, transportation and accessibility, ecology and environment, land use, climate change and campus life.
Highlights of the proposed strategy include:
Sustainability Research in Action Program: An applied research opportunity that establishes the campus as a living lab for the study and advancement of sustainable development.
Green Office Program: Participants can select actions and approaches that advance office sustainability goals related to waste, energy, water, transportation and kitchens.
Sustainable Transportation Plan: A plan to enhance and promote the range of infrastructure and services available to support healthy, safe and sustainable mobility options for our community.
Organic Waste Management: Exploring ways to safely and affordably use organic waste as a resource will support greenhouse gas emission reduction, waste reduction and nutrient management.
Indigenous Design and Planning Principles: Developed through community dialogue led by the University's Indigenous communities, these principles will support Indigenization and promote understanding, inclusion and reconciliation.
Visionary (re)Generation Fort Garry Campus Master Plan: This new plan will be a framework for the University's largest campus to develop into a connected, transformative, sustainable, destination community.
Advancing the Strategic Research Plan: The research themes and signature areas in this five-year plan represent significant contributions to global sustainability.
Green Operations and Maintenance: Renewing policy around green buildings will support the creation of a learning and work environments that foster wellness, productivity and that meet the needs of the community for years to come.
Collectively, these actions will create new opportunities for students, deliver social benefits to our community, affirm and maintain our position as an academy and employer of choice, and contribute to the sustainable financial management of the University. If fully implemented, the actions in the new strategy will result in a Gold rating under the STARS 2.0 system.