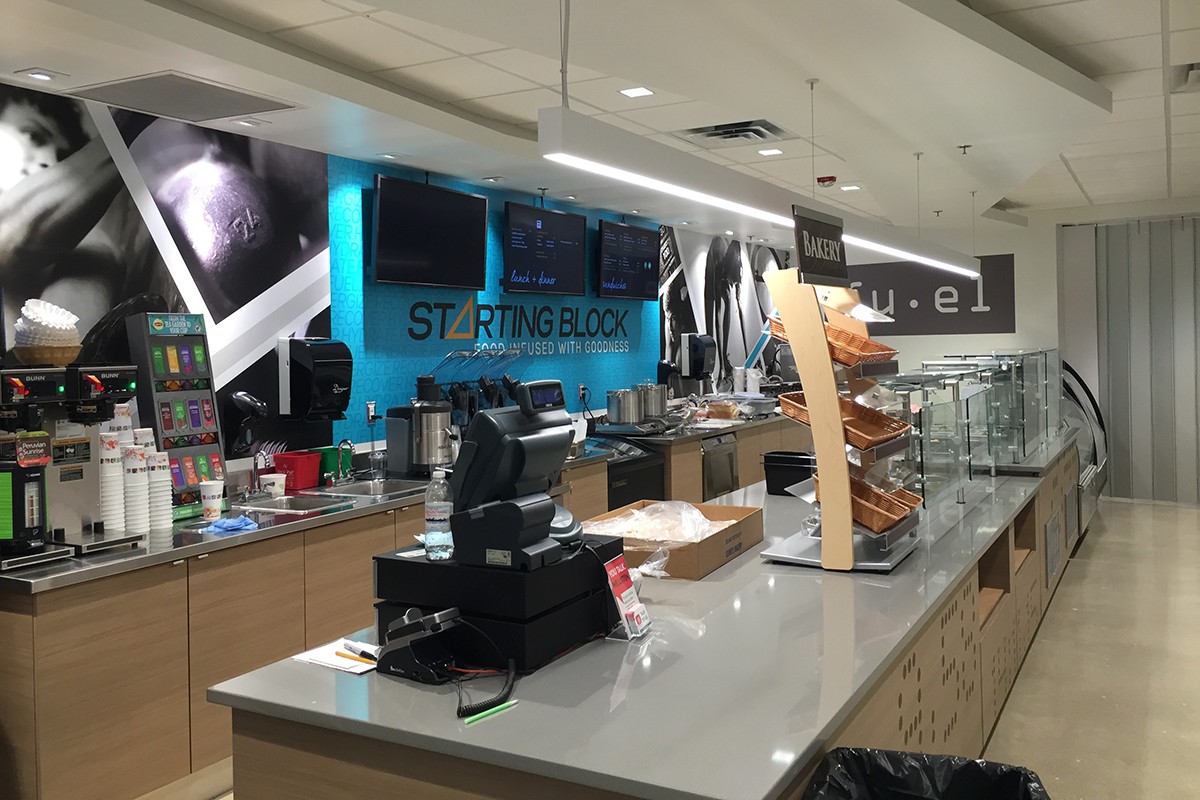 Healthy food options to complement your workout
September 11, 2015 —
A new food outlet on campus will give students, staff and faculty a place to relax and enjoy a healthy snack. The Starting Block in the Active Living Centre will officially open on Monday, September 14. This location was designed with health and wellness in mind and its servings are the perfect companion to a great workout.
The menu at the Starting Block includes recipes from the Get the Good Stuff program. These items fit many of the following criteria: lower in calories with no more than 15% of calories from saturated fats and no artificial trans fats, lower in sodium, made with whole grains, loaded with at least one full serving of colourful veggies, and provides vegetarian, vegan and gluten-free ingredients.
The Starting Block menu will include:
Fruit and vegetable Get the Good Stuff smoothies (vegan and regular protein shots available)
Fresh squeezed juices
Coffee and tea bar
Breakfast sandwiches (egg white option available)
Premium healthy salads made fresh on-site
Two protein, one vegetarian and one vegan sandwich option every day
Express and Get the Good Stuff items and additional beverages to go
The new outlet will be open from Monday to Thursday from 7:30 am to 7:00 pm, Friday from 7:30 am to 5:00 pm and Saturday and Sunday from 10:00 am to 3:00 pm.