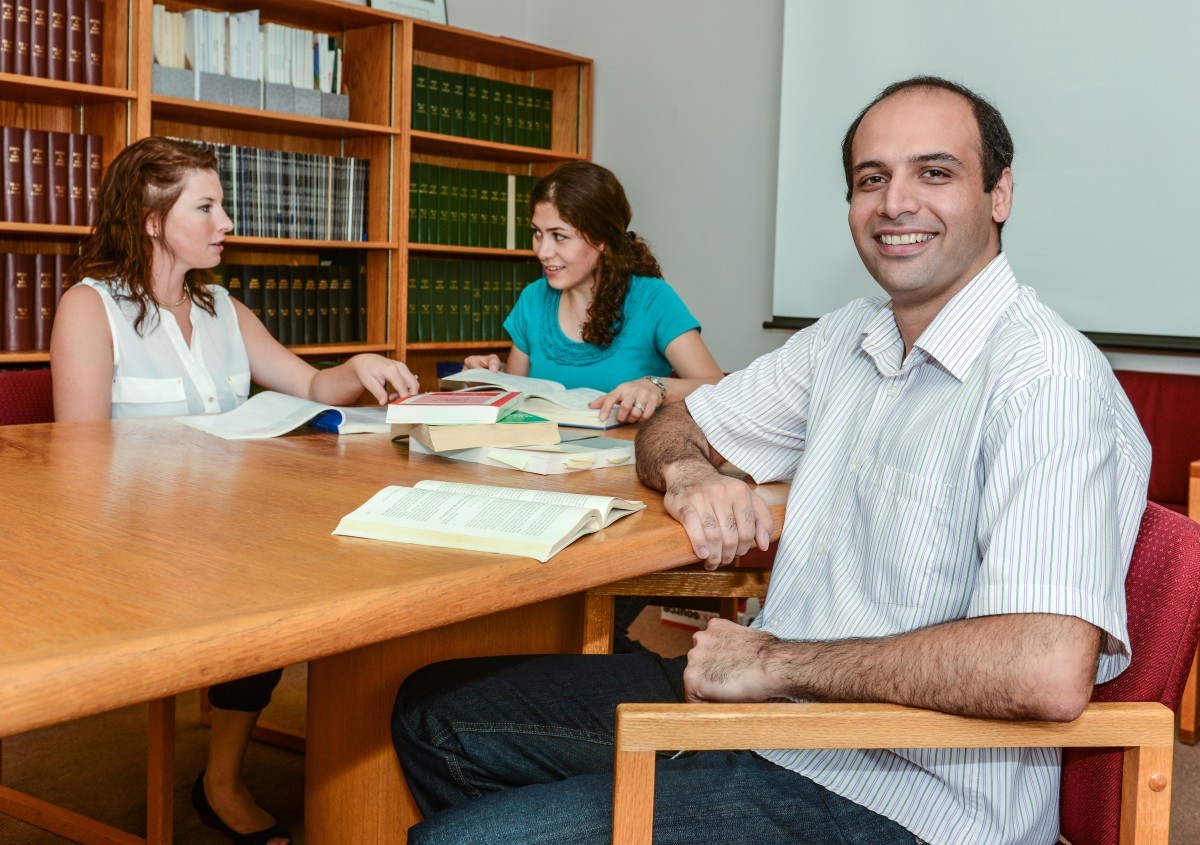 'Grad Steps' provides tools for graduate students
August 25, 2014 —
There are a million things to think about when you're a graduate student. From studying and research to presenting that research, from honing time management to self-care, from grant writing to finding work once that degree is completed, it's a full slate.
For the past three years, the Faculty of Graduate Studies (FGS) has offered its Graduate Student Workshop Series to help students with some of those issues. This year, for the first time, the series has been packaged in a way that helps students at various stages of their program.
Known as "Grad Steps", these not-for-credit workshops offer professional and soft skills that are essential to preparing students for the transition from graduate school to a fulfilling and promising career. The workshops are designed to help graduate students navigate their programs and to prepare them to transfer their skills and knowledge into the workplace, whether that be in a traditional academic setting, or for-profit or not-for-profit organizations.
"Graduate students go on to pursue a diverse range of careers," says Jay Doering, vice-provost (graduate education) and dean of graduate studies.  "It is important for the university to ensure that our graduates have the skills to succeed in whatever career path they choose. Grad Steps provides those skills."
Grad Steps separates the workshops into representative areas, or "steps," that allows students to address specific needs. Some groups of workshops are umbrella steps, since they are relevant at all stages of the degree. Certain workshops may also be found under more than one step.
Steps include: Know your Resources: The Basic Step; Personal Management: The Healthy Step; Data Management: The Research Step; Writing and Speaking: The Communication Step; Planning With Intention: The Career Step; Ideas Into Action: The Entrepreneurial Step.
The workshops take place at both the Bannatyne and Fort Garry Campuses; participants need to register beforehand. Students will be able to claim workshop attendance for their Co-curricular Record (CCR) — an official record of holistic development outside of the classroom — if attending at least six workshops within any step. For more information, visit the CCR for Workshops page.
For more on Grad Steps, and a full list of workshops see: http://umanitoba.ca/faculties/graduate_studies/workshops/gradsteps.html
Looking for a specific workshop and not finding it? Let Grad Studies know! Send requests for new workshop topics to graduate [dot] studies [at] umanitoba [dot] ca.