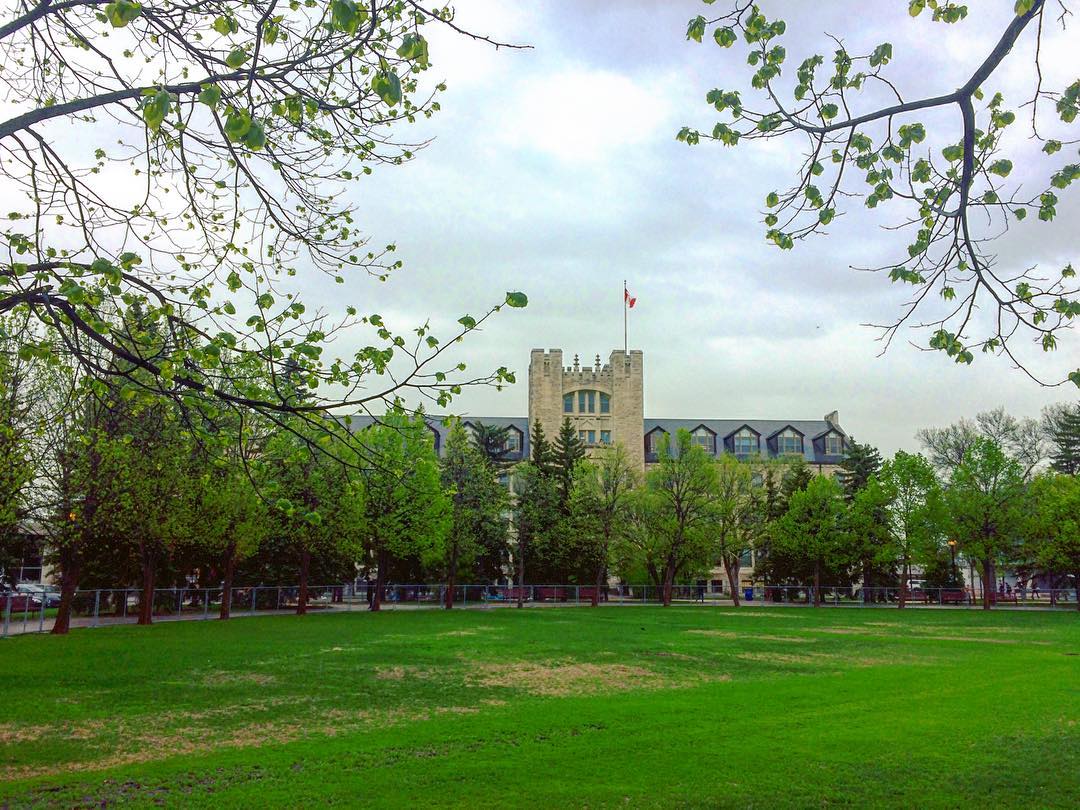 Government steps up to support students through COVID crisis
April 23, 2020 —
On April 22, Prime Minister Justin Trudeau unveiled the government's comprehensive support for post-secondary students and recent graduates, noting that, "On the other side of this, when the economy comes roaring back, you will define our path forward, a path towards a better, more equal society. That's what we're doing together."
The support totals nearly $9 billion and like the Canada Emergency Response Benefit (CERB), the new emergency benefit will be administered through the Canada Revenue Agency and students may earn up to $1,000 a month while also receiving federal aid.
"I am pleased that the federal government has taken steps to address the gaps in support for post-secondary students during this crisis," said David Barnard, President and Vice-Chancellor of the University of Manitoba. "We know students are facing extreme financial uncertainty as we adapt measures to stop the spread of COVID-19. These new federal supports will help supplement the resources the University of Manitoba has made available to its students and ensure they can continue their education without disruption."
The new supports include:
The proposed Canada Emergency Student Benefit, which would provide support to students and new graduates who are not eligible for the Canada Emergency Response Benefit.
The new Canada Student Service Grant, which will help students gain valuable work experience and skills while they help their communities during the COVID‑19 pandemic.
Double the Canada Student Grants for all eligible full-time students to up to $6,000 and up to $3,600 for part-time students in 2020-21.
Broaden eligibility for student financial assistance by removing the expected student's and spouse's contributions in 2020-21, in recognition that many students and families will struggle to save for school this year.
Enhance the Canada Student Loans Program by raising the maximum weekly amount that can be provided to a student in 2020-21 from $210 to $350.
Increase existing distinctions-based support for First Nations, Inuit, and Métis Nation students pursuing post-secondary education by providing an additional $75.2 million in 2020-21.
Extend expiring federal graduate research scholarships and postdoctoral fellowships, and supplement existing federal research grants, to support students and post-doctoral fellows, by providing $291.6 million to the federal granting councils.
"Students are facing an unprecedented challenge as a result of COVID-19," tweeted Terry Duguid, Member of Parliament for Winnipeg South and Parliamentary Secretary to the Minister of Economic Development and Official Languages (Western Economic Diversification Canada) and to the Minister of Environment and Climate Change (Canada Water Agency). "Today, our government announced the Canada Emergency Student Benefit to help students not covered by CERB. Whether you recently graduated or a student and counting on summer employment – we have your back."
As part of this initiative, the Government of Canada will introduce legislation to be considered by Parliament to approve this package.
Immigration, Refugees and Citizenship Canada also announced new temporary rule changes to facilitate expanded work rights for international students.
As noted in the news release: "thousands of international students are studying in health- and emergency service-related programs, including many who are nearly fully trained and ready to graduate. This temporary rule change provides health-care facilities with access to additional well-trained workers at a time when they are badly needed."
"This is welcome news for international students who have been heavily impacted by the pandemic," said Digvir Jayas, Vice-President (Research and International) and Distinguished Professor. "The university is committed to supporting our international students during this stressful time."
On April 24, the Government of Manitoba announced the new Manitoba Summer Student Recovery Job Program under which employers can be subsidized to hire up to five students. With up to $120 million available for employers, it provides a $7 per hour wage subsidy, up to a maximum of $5,000 per student. The program is open to Manitoba students aged 15 to 29, with an employment period from May 1 to Sept. 4.
On May 1, Canadian Emergency Student Benefit (CESB) officially came into effect. CESB provides eligible post-secondary students, including those that are set to begin their studies in the summer or fall and recent graduates, with $1,250 per month from May through August. Students supporting another person who students with a disability qualify for $2,000 per month for the same time period. To receive the benefit, students must attest that they had planned to work full- or part-time but that work is no longer available and that they are actively seeking employment.
Research at the University of Manitoba is partially supported by funding from the Government of Canada Research Support Fund.