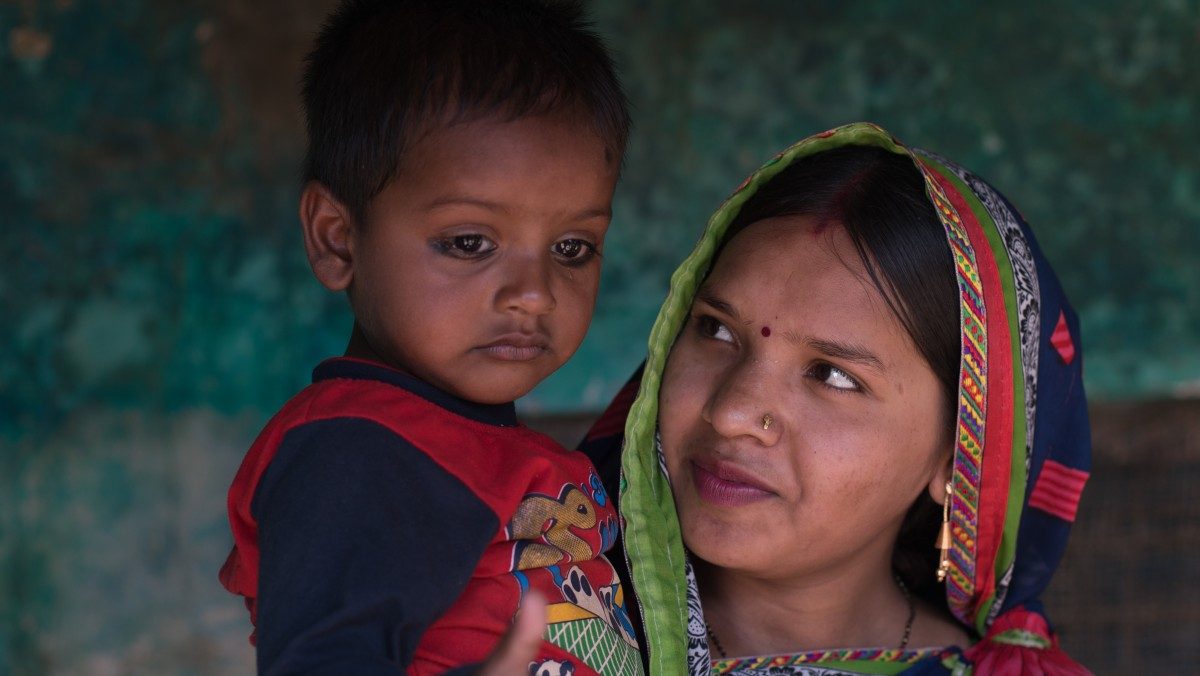 U of M hosts international conference on Canada's role in global public health
June 11, 2018 —
How should Canada use its knowledge, expertise and resources to alleviate suffering and improve people's health around the world?
International and Canadian leaders in the field of global public health – including distinguished experts from Brazil, India, Pakistan, Peru, Nigeria and Uganda – will gather in Winnipeg on June 12 and 13 to discuss Canada's role in making a healthier world.
The conference, Canada and Global Public Health: Moving from Strategy to Action, is presented by the University of Manitoba and the Gairdner Foundation, a Canadian non-profit organization that recognizes impactful health research.
"Canada's commitment to global public health policy, programs and preparedness has been recognized throughout the world," said Dr. James Blanchard, Canada Research Chair in Epidemiology and Global Public Health at the University of Manitoba and director of the Centre for Global Public Health in the U of M's Rady Faculty of Health Sciences.
"But there is much work to be done. We need better-coordinated efforts among governments, non-governmental organizations, academic institutions and funders. We need to take stock of what Canada has accomplished and identify how we can best contribute to priorities set by organizations like the United Nations. We need to specifically address the health inequities faced by women and girls."
"By bringing together international experts here at the U of M – an institution with a track record of successful global health initiatives in countries such as India and Kenya – we're setting the stage for two days of focused and productive dialogue. We hope the delegates will emerge with an action plan," said Dr. Brian Postl, dean, Rady Faculty of Health Sciences.
Topics for discussion at the conference include:
Identifying key challenges in global public health and emerging strategies and opportunities to address them
Reviewing areas of Canadian excellence for improving global public health
Developing concrete strategies for mobilizing and coordinating Canada's efforts in global public health to enhance their impact.
On June 13, about 300 delegates and guests will attend the conference gala dinner at the Canadian Museum for Human Rights. The gala, hosted by Margo Goodhand, author and former editor of the Winnipeg Free Press, will celebrate Manitoba's contributions to global health, including successful research, treatments and discoveries in the areas of maternal and child health, Ebola and HIV/AIDS.
The conference takes place in the Frederic Gaspard Theatre in the Basic Medical Sciences Building on the U of M's Bannatyne campus (entrance through Brodie Centre, 727 McDermot Ave.).
Thirty internationally respected leaders will speak or participate on conference panels, including:
Zulfiqar Bhutta MBBS, PhD, Robert Harding Chair in Global Child Health, Hospital for Sick Children (Toronto); Founding Director, Centre of Excellence in Women & Child Health, Aga Khan University
James Blanchard MD, MPH, PhD, Director, Centre for Global Public Health, University of Manitoba; Canada Research Chair in Epidemiology and Global Public Health, University of Manitoba
Ties Boerma MD, PhD, Canada Research Chair in Population and Global Health, University of Manitoba; Director, Countdown to 2030 for Women's, Children's and Adolescents' Health
Patricia Garcia MD, MPH, PhD, Professor and former Dean, School of Public Health, Cayetano Heredia University, Peru; former Minister of Health of Peru; first woman to lead Peruvian National Institute of Health
Assad Hafeez MBBS, M.Sc., PhD, Director-General of Health, Federal Ministry of Health Services, Pakistan; Dean, Health Services Academy of Pakistan; Chair of the Executive Board, World Health Organization (2017)
Prabhat Jha OC, MD, DPhil, Endowed Professor of Global Health and Epidemiology and Canada Research Chair in Global Health, University of Toronto; Director, Centre for Global Health Research, St. Michael's Hospital, Toronto
Hon. Keith Martin MD, PC, Executive Director, Consortium of Universities for Global Health (Washington, D.C.); former Canadian Member of Parliament; participant in diplomatic missions to Africa and Middle East
Rosanna Peeling PhD, Chair of Diagnostics Research and Director, International Diagnostics Centre, London School of Hygiene & Tropical Medicine; Professor, Medical Microbiology/Infectious Diseases, University of Manitoba
David Peters MD, MPH, DrPH, Edgar Berman Chair in International Health; Professor, Department of International Health; Director, Alliance for a Healthier World, Johns Hopkins Bloomberg School of Public Health (Baltimore, Md.)
César Victora MD, PhD, Professor Emeritus, Federal University of Pelotas, Brazil; Director, International Center for Equity in Health; Co-chair, Equity Technical Working Group, Countdown to 2030 for Women's, Children's and Adolescents' Health