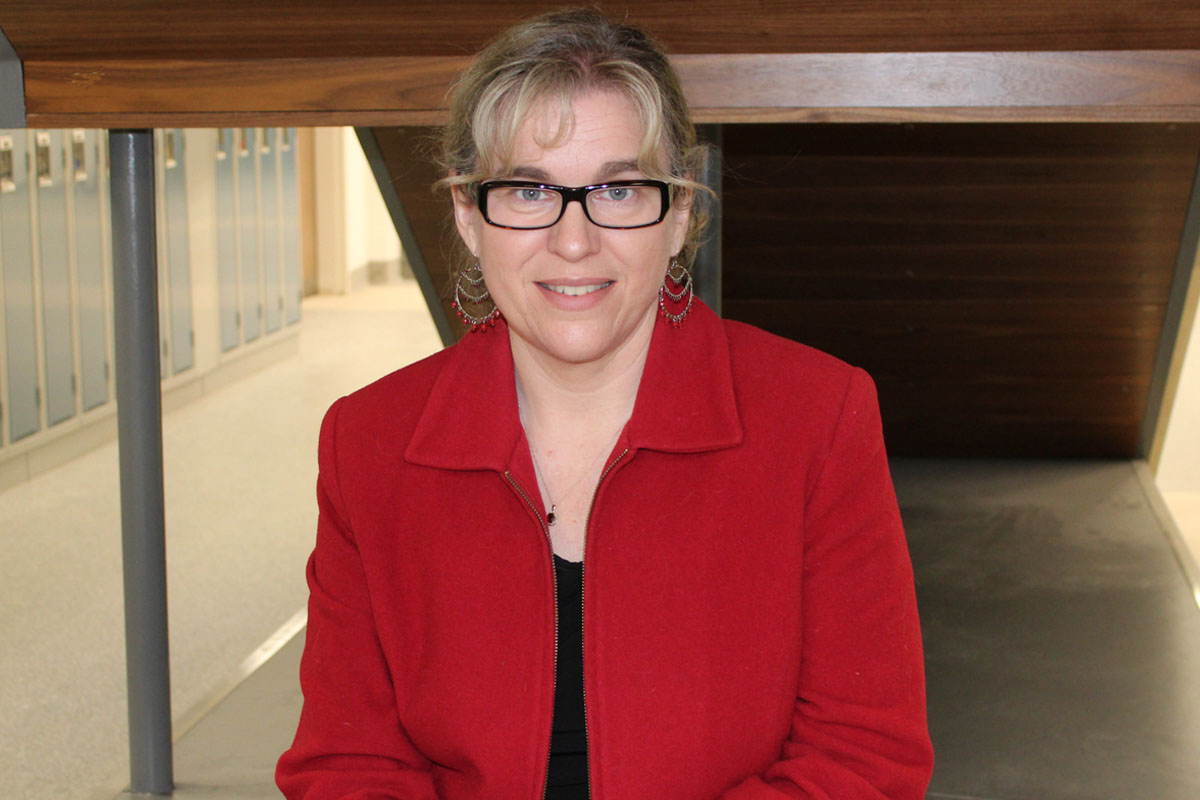 Get to know the Dean of the Faculty of Graduate Studies, Dr. Kelley Main
August 8, 2023 —
Dr. Kelley Main was recently appointed as Dean of the Faculty of Graduate Studies, from July 1, 2023 to June 30, 2028. Dr. Main has been serving as the acting dean of the faculty since January 1, 2021, and has previously served as an associate dean (social sciences and humanities) and acting associate dean of research and graduate programs and head of the marketing department at the Asper School of Business. She is a respected professor and researcher, specializing in the area of consumer behaviour. I sat down with Dr. Main to learn what inspired her as a student and what she enjoys outside of academia.
What is your vision for the Faculty of Graduate Studies?
My vision is to help facilitate the dream of graduate education. We want to have the kind of program that faculty members and units dream of having and supporting, and also the kind of programs that students dream of taking as part of their career pursuits and interests. I want to be able to support that vision for everyone.
What do you like to do in your down time?
I like to curl up on the couch with a good book. I also enjoy watching my kids play their sports.
What kind of books do you read?
Anything! I will read biographies, mysteries, as well as academic books. Currently I am reading "Cheating Academic Integrity: Lessons from 30 years of research".
Do you have a favourite television show?
Not really. I recently watched "Three's Company" (a sitcom series that ran from 1977- 84) with my kids, which was fun as they like the physical comedy. We also like "Murdoch Mysteries" on CBC, which is a detective series set back in time.
Where is your Happy Place and why?
My Happy Place would probably be my back deck because it is relaxing. I can grab a lemonade and a book, and sit in the shade and listen to the birds.
What's something that readers would be surprised to learn about you?
I sang in a jazz choir when I was in high school.
What person or event has shaped you as a person or in your career?
One influential time was as an undergraduate student, when I was asked to be a teaching assistant for a class that I had just finished. The job had me in front of a lab helping students, and that was probably the first time I understood that I could possibly be a university professor as a career.
What's one piece of advice you have for students?
One piece of advice would be: Have perseverance. If you've identified a dream that you have, try to find the path that gets you to your goal of what you want to pursue for the rest of your life. It is not always a direct path; you may take a couple of turns along the way, and that's ok. The various skills learnt along the way are all valuable, not only the specific content related to your chosen career.