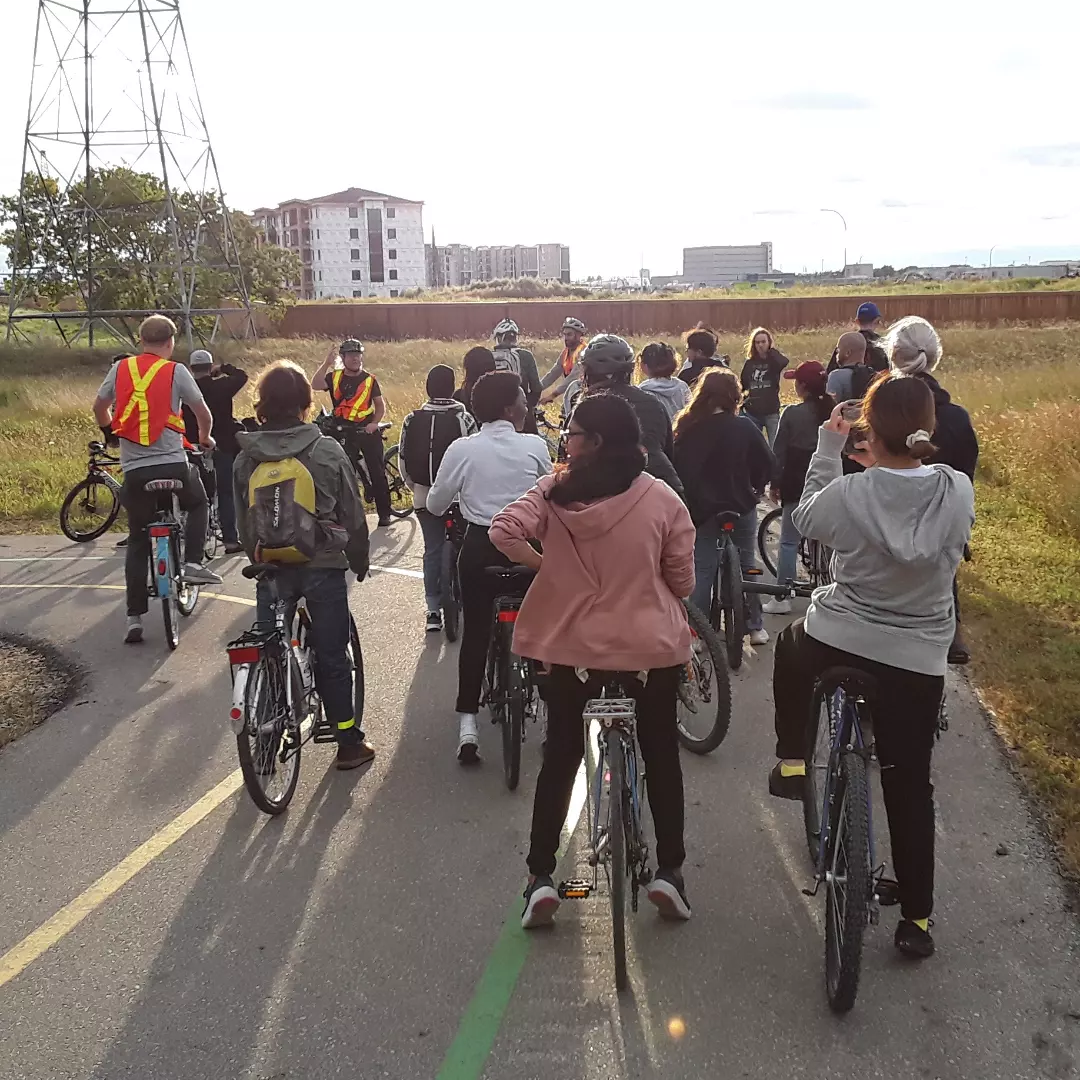 Get ready to move, sustainably
The annual Bike to Work Day and Commuter Challenge are here
May 24, 2023 —
Gear up to participate in two popular summer sustainability events, Bike to Work Day and the Commuter Challenge. These long-standing events celebrate active and sustainable methods of travel and encourage UM students, staff and faculty to try new ways to get to campus.
Bike to Work Day
Mark your calendars, set your alarm and bike to work on Monday, June 5 for Bike to Work Day, coordinated by Bike Week Winnipeg.
Stop by two UM pit stops, hosted by the Office of Sustainability, Faculty of Kinesiology and Recreation Management and UMSU, for a chance to win prizes and grab some snacks. The pit stops are a great way to connect with other bike commuters and celebrate active modes of transportation.
What: UM Bike to Work Day pit stops
When: Monday, June 5, 6:30 – 9 AM
Where: Southwest Rapid Transit Path, Markham Rd @ University Crescent; and North Campus Lands, Sifton Rd @ Sidney Smith St
Commuter Challenge
Practice healthier commutes while getting outdoors, saving money and reducing time spent in traffic — register for the Commuter Challenge, June 4-10, coordinated by the Green Action Centre.
Participants are encouraged to choose sustainable modes of transportation, such as carpooling, biking, walking, taking public transit or working from home. Track your kilometres on the Commuter Challenge website under "UM – student" or "UM – staff/faculty" for a chance to win prizes.
What: Commuter Challenge
When: June 4 – 10
Where: Register online
Don't miss your chance to help create a more sustainable future and participate in these exciting initiatives!