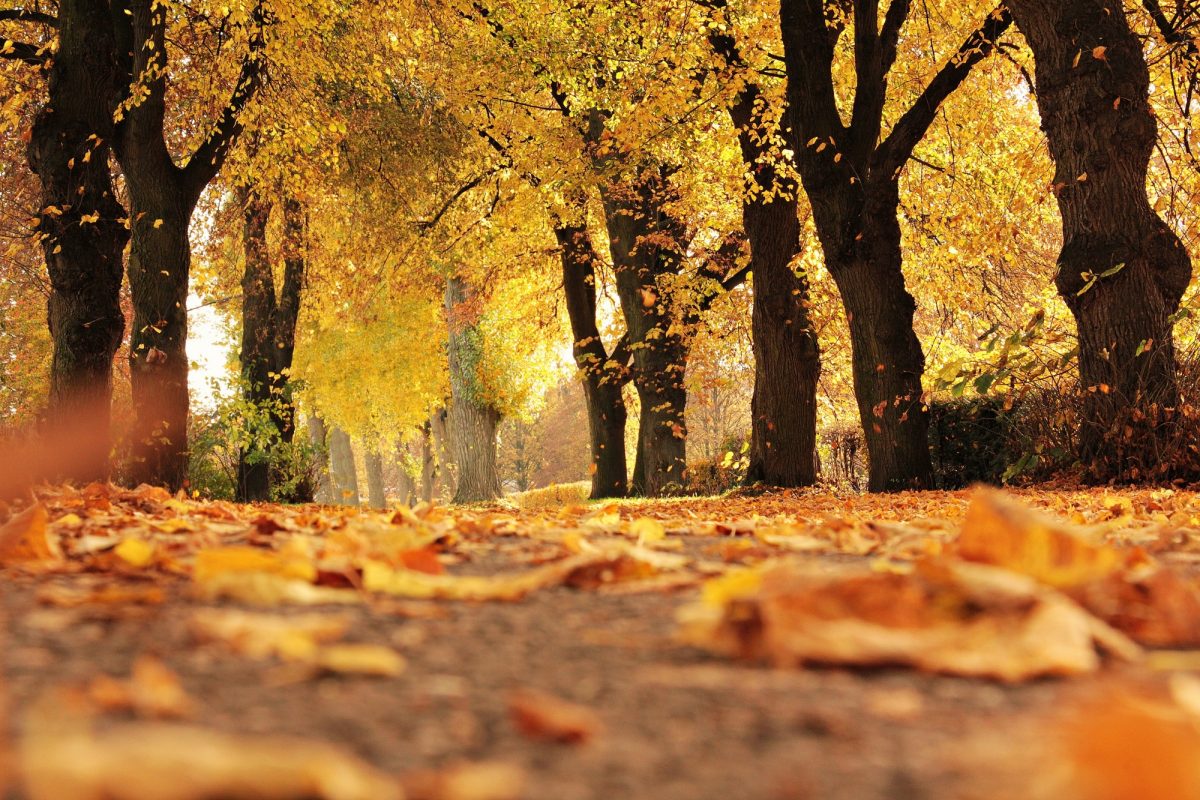 Get ready, get set for Sustainability Month at UM
Sustainability Month begins Oct. 1
September 28, 2021 —
Celebrate a sustainable future by participating in a variety of virtual green events and activities throughout the month of October. Follow the Office of Sustainability on Instagram and Twitter to stay up-to-date and include #UMSustainability on your Sustainability Month posts.
Calling all UM climate resilience researchers
University of Manitoba faculty and students are invited to share their research in the multi-disciplinary field of climate resilience by joining a virtual UM Researcher Panel on Oct. 26 from 12 p.m. to 1 p.m. If you would like to present your research and participate in this panel discussion, please email a brief paragraph description of your research to the Office of Sustainability by Oct. 6. Are you interested in attending the event? Reserve your spot today by emailing sustainability [at] umanitoba [dot] ca
Take the new UM Learn course
Just in time for Sustainability Month, the Office of Sustainability has released a short course on UM Learn available to all community members. Each module gives participants an introduction to topics such as climate action, waste and food choices, an overview of related resources available on UM campuses and opportunities for further involvement. Complete the course and final quiz, screenshot your results and email the Office of Sustainability to be entered to win one of three zero-waste prize packs. Take the course today.
Meatless Mondays
Every Monday in October
LinkTree on Instagram
Are you looking for new ways to reduce your meat consumption? Every Monday in October, Office of Sustainability staff members will share their favourite vegetarian and vegan recipes on Instagram. Look for a new meatless recipe to try each week! Do you have a recipe you would like to share? Email sustainability [at] umanitoba [dot] ca.
Green Flicks
Every Thursday in October
Instagram and Twitter
Every Thursday, we will be recommending sustainability-themed films to watch at home. View the films, then test your knowledge with trivia questions on our Instagram story and enter to win prizes!
Sustainable Building Tours
Every Thursday in October
Zoom, hosted by Sustainable Building Manitoba
Travel to Northern Manitoba, other parts of Canada, the United States and Europe on a virtual sustainable buildings tour like no other. Join Sustainable Building Manitoba on Zoom each Thursday at noon in October to explore innovations in sustainable building practices around the world.
GoTober
Begins Oct. 1
GoManitoba, hosted by Green Action Centre
Celebrate all forms of sustainable transportation with GoManitoba in October. Pledge to convert Just One Trip each week to a more sustainable mode, like transit, biking or walking. You will be provided with helpful tips and be entered to win prizes throughout the month. Use GoManitoba, a free app and online tool, to find a carpool partner, identify public transit routes and be matched with a bike or walk mentor.
Waste Reduction Week
Oct. 18 –Oct. 24
Instagram and Twitter
Learn about the possibilities of a circular economy that minimizes waste. Explore the efforts of local organizations working to reduce textile waste. Find creative ways to reduce your food waste. Celebrate Waste Reduction Week online, in your home and on campus.
Building Climate Resilience Week
Oct. 24 –Oct. 30
2021 has been punctuated by droughts, floods, wildfires and other natural disasters, all becoming more prevalent as our climate changes. How do we build resilience into our buildings and landscapes?
Plan how you will take part in Climate Action Day on Oct. 24 and encourage your friends and family to join in. Learn about some of the climate resilience research taking place at UM by participating in a virtual UM Researcher Panel on Oct. 26. Then, put your knowledge to the test by playing The World's Future: A Sustainable Development Goal (SDG) Simulation Game on Oct. 27 from 1-4 p.m. and 4-7 p.m. Registration details to follow.
Sustainable Halloween
Oct. 31
Instagram and Twitter
Have fun and tread lightly this Halloween with tips from the Office of Sustainability to green your celebration.
Tell us how you celebrated Sustainability Month by sharing a photo on Instagram and tagging @SustainableUofM, or by posting a comment on the Office of Sustainability's Instagram or Twitter. You could win a zero-waste prize pack, including: a bamboo utensil set, produce bags, tote bag, water bottle and camping mug.