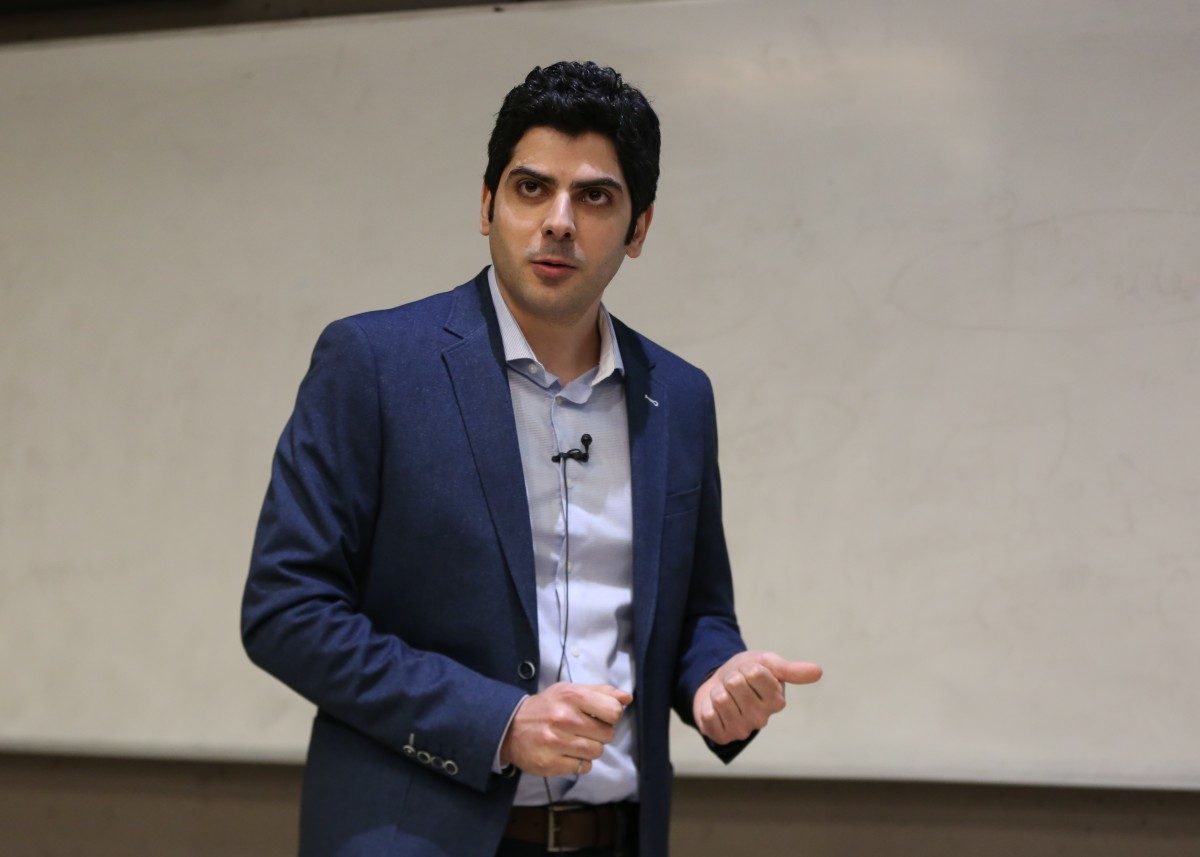 Get an academic adrenalin rush by competing in 3MT – deadline extended!
January 23, 2019 —
The 3MT application deadline has been extended! You now have until Feb. 4 to apply. All applicants will be entered to win a FGS prize pack and a $50 U of M Bookstore gift card. Don't wait, apply now!
This story should take you about 90 seconds to read, which is half of three minutes, which is how much time you have to present your thesis at this year's 3 Minute Thesis competition. You probably heard other grad students referring to it as 3MT. As in, "Hey, you should do 3MT."
Your advisor will support you doing 3MT because if you can explain the depths and impacts of your research in three minutes, you're going to do well on grant applications. It's also fun. Like academic-adrenalin-rush fun.
Here's another great reason to do this: you can talk about your research to people outside your department and they won't just be pretending to care. In fact, they will want to hear more about your study. They may even begin to understand your passion and why you sleep in your lab some nights, miss family dinners, or arrive late again for cheap wing night.
You're a grad student, so you're obviously a hard worker and enjoy challenges. You could probably also make use of one of the cash prizes.
Two years ago Karlee Dyck tried her hand at 3MT and won. She presented on how nutrition can potentially reduce the risk of FASD. To her, 3MT offered refreshing opportunities.
"First off, it's great to present what you've worked on for a couple of years and to have people want to listen. That's kind of nice. And I just like the challenge of it…. It was exhilarating."
Three years ago Rebecca Dielschneider-Delong presented at 3MT about finding better therapies for leukemia. She won the U of M competition and placed second at the nationals. She also loved the unique and rewarding challenge that is 3MT.
"Preparing for the Three-Minute Thesis was definitely the hardest thing I have done as a graduate student. By far."
Gauntlet. Thrown. Down.
So what's stopping you from picking up the gauntlet? We already know you're smart and driven. Afraid of a lack of time? You're a grad student: you're already great at multi-tasking, so practice while you're knitting or eating dinner. It's worth it because 3MT is fun and will give you the skills that will—as we've discussed—make you excel at wooing funders, and help you schmooze your way through any cocktail party.
3MT is like superpower training camp.
Maybe this or this will convince you to that you already have the tools to do this. Go talk to your advisor.
When you're ready, come back and apply here – the deadline is Feb. 4.
And look, that was just 90 seconds. So three minutes…pasha…that's a tonne of time. You got this.
See you at the heats.