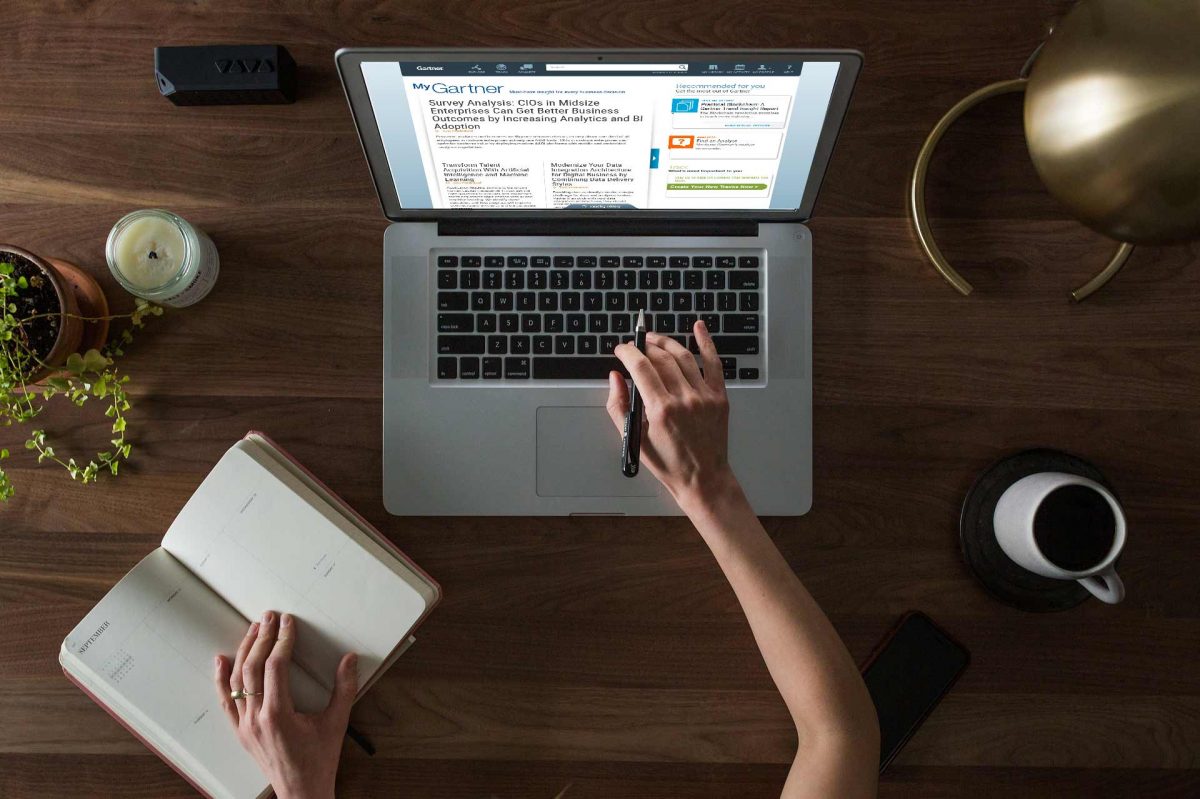 Gartner® Core IT Research tools now available for students
Up-to-date technology research at your fingertips
September 21, 2017 —
Need current trends or research for an information technology-themed major project or paper? Have you taken a look at the Gartner® Core IT Research site yet? Gartner is a leading provider of unbiased, in-depth research on the global IT industry. It is offered for free through U of M Information Services & Technology (IST) and U of M Libraries and is accessible to all registered students at the U of M.
These days, every area of study uses technology in the classroom and in the real world. Gartner® Core IT Research can show you how technology is being applied in specific industries.
As noted in a student testimonial on the Gartner® Core IT Research website, the articles about the current technology trends are supplemented by research tools to expand understanding of those trends.
Focus your research
The Gartner® website allows you to:
Refine searches to pull out best practices, case studies, forecasts, vendor ratings and more.
Save documents to your personal library to review later.
Keep tabs on the research in your area of interest by selecting markets or tracking key words.
Gartner® Core IT Research also provides access two key research methodologies: Magic Quadrants and Hype Cycles.
The Gartner® Magic Quadrant provides a graphical view of both the competing players in an industry and their ability to deliver on end user requirements. It may be used as a decision-making or forecasting tool.
The Gartner® Hype Cycle maps the maturity and adoption of a particular technology or application. Over time, technologies move from the initial "Innovation Trigger" stage through peaks and valleys until they reach what Gartner calls the "Plateau of Productivity." Knowing where an emerging technology sits along the path to productivity is valuable in deciding when and how to invest in it.
Give your project or paper a boost with current technology information using these tools and more in Gartner® Core IT Research.
For more information, please visit the IT Service Catalogue. Access to Gartner is available through the IT Service Catalogue or the Library A-Z Databases.