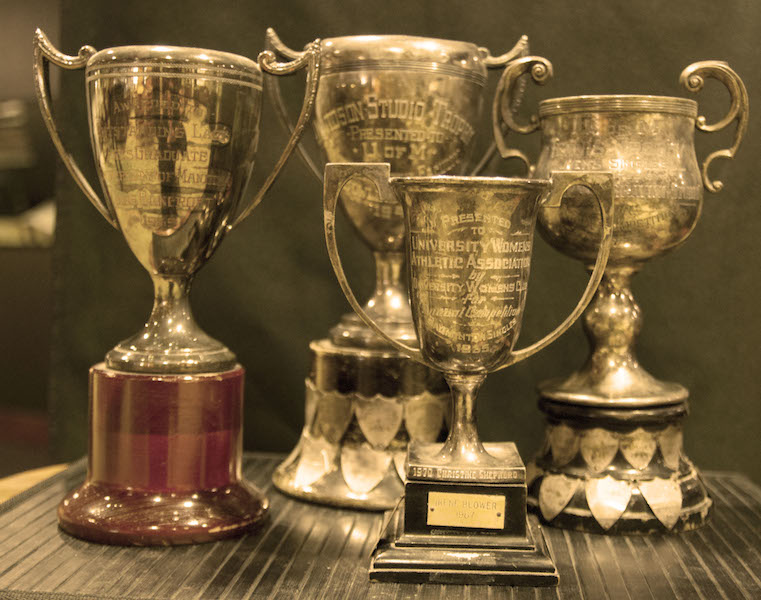 From the archives, our old trophies
May 16, 2014 —
A trophy symbolizes the pinnacle of achievement, and trophies have been around for centuries. When people think of trophies and awards, one of the first things that come to mind are sporting events. What Canadian kid didn't dream about hoisting the Holy Grail of the sporting world (at least to hockey fans), the Stanley Cup? Or dreams of becoming the next Hollywood movie star, hoping someday to hear those words, "And the Oscar goes to …"
What we need to remember is that trophies aren't just for the elite, they recognize a range of excellence from the little league baseball team all the way up to the Nobel Peace Prize. You don't have to dream big to be recognized. Many trophies represent teamwork, dedication and camaraderie – all traits held in high regard by our society. The craftsmanship that goes into creating these awards cannot be ignored. Some pieces are meant to stand the test of time with hard woods and metal work. Many have found a home with Archives & Special Collections.
Many of the trophies on display are sports related and have direct ties to the University of Manitoba. They were handed out during inter-faculty competitions, with some dating as far back as 1919. Many sports are recognized, from musketry to shuffleboard. Some may not find this significant but try telling that to the Veterans Club Mixed Shuffleboard League champions for three years in a row. Trophies symbolize important victories in our lives, whether it is on a professional or amateur level. They also represent history.
Archives & Special Collections, located on the 3rd floor of the Elizabeth Dafoe Library, have placed these trophies on display for their patrons to see, enjoy and perhaps recall their own achievements.
[rev_slider trophies]