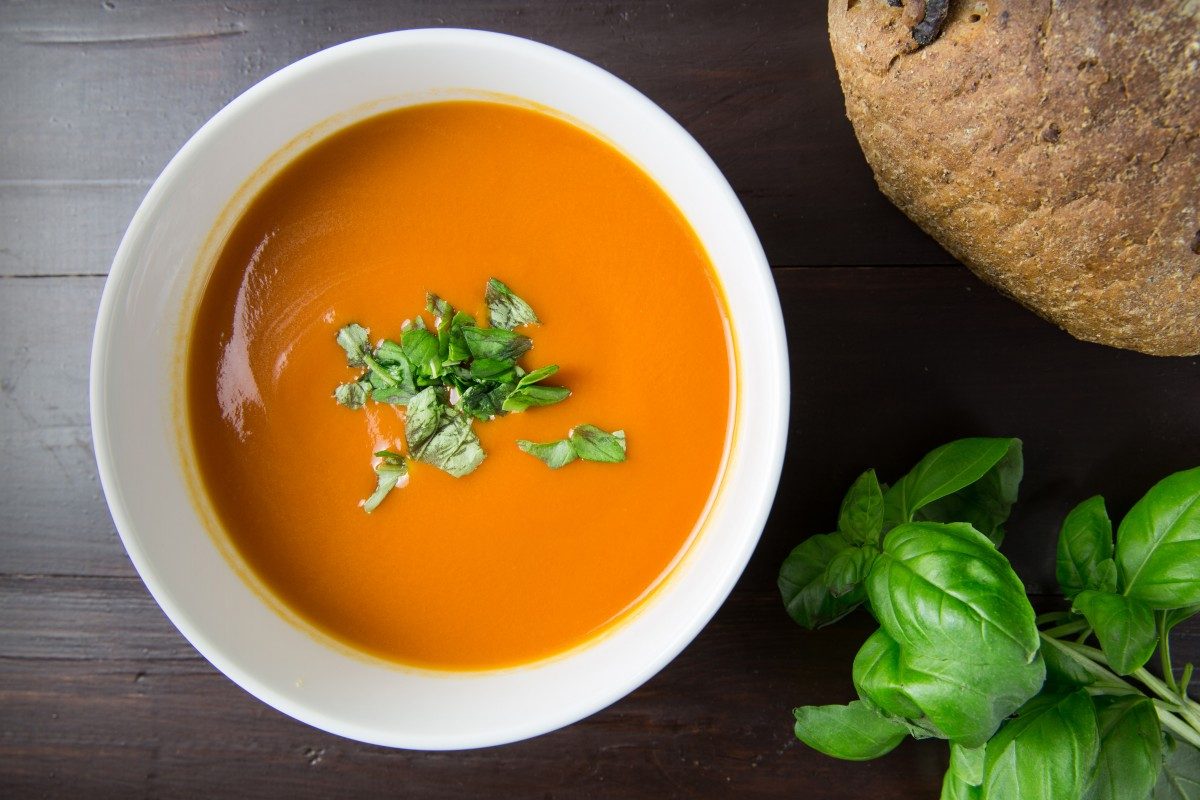 From soup to nuts
Food workshops help students develop basic skills
January 10, 2018 —
A new workshop series launches later this month aimed at helping food and human nutritional sciences students apply the knowledge they learn in their classes to everyday food practices in their own lives and in their future professional work.
"Applied Skills in Food Preparation" will provide experiential learning opportunities for students in the Home Economics teachers program, as well as the dietetics and food science programs to connect their academic learning to practical kitchen and food skills.
"Whether it's preparing lesson plans to teach your first home economics class or explaining to a client how to add flax to your daily recipes to reduce blood pressure, hands-on experience will build capacity and confidence within our graduates," said Kristen Matwychuk, Farm and Food Discovery Centre Coordinator and B.Sc.(Food Science) alumni herself.
"This workshop series provides the applied knowledge and skills to better equip our students as they move from student to professional in their chosen field,"
Three of the workshop sessions are hands-on training provided by professional home economist Getty Stewart on topics like "Super Soups from Scratch", "Healthy Snacks", and "Goodbye Ramen, Hello DIY Grain Bowls". During the two-hour sessions, Getty will share food preparation, food safety and nutrition basics.
In one day-long session, students can take the Food Handler's Certificate course with FoodSafe Manitoba. At the end of the course, students will take the Manitoba Health Food Handler Training exam. A passing grade will result in a certificate valid for five years.
The final session is "The Real Dirt on Farming – Food Facts and Myths", in which agri-food industry professionals learn how to give effective presentations and speak to non-farmers about agriculture.
The workshops are being organized by the Bruce D. Campbell Farm and Food Discovery Centre with support from the Faculty of Agricultural and Food Sciences Endowment Fund, and run from January 26 to March 27.
The workshops are aimed at students but are open to anyone interested. Some of the sessions have a fee. Learn more about the workshop series content, and register by contacting Kristen at ffdc [at] umanitoba [dot] ca or 204-883-2524.