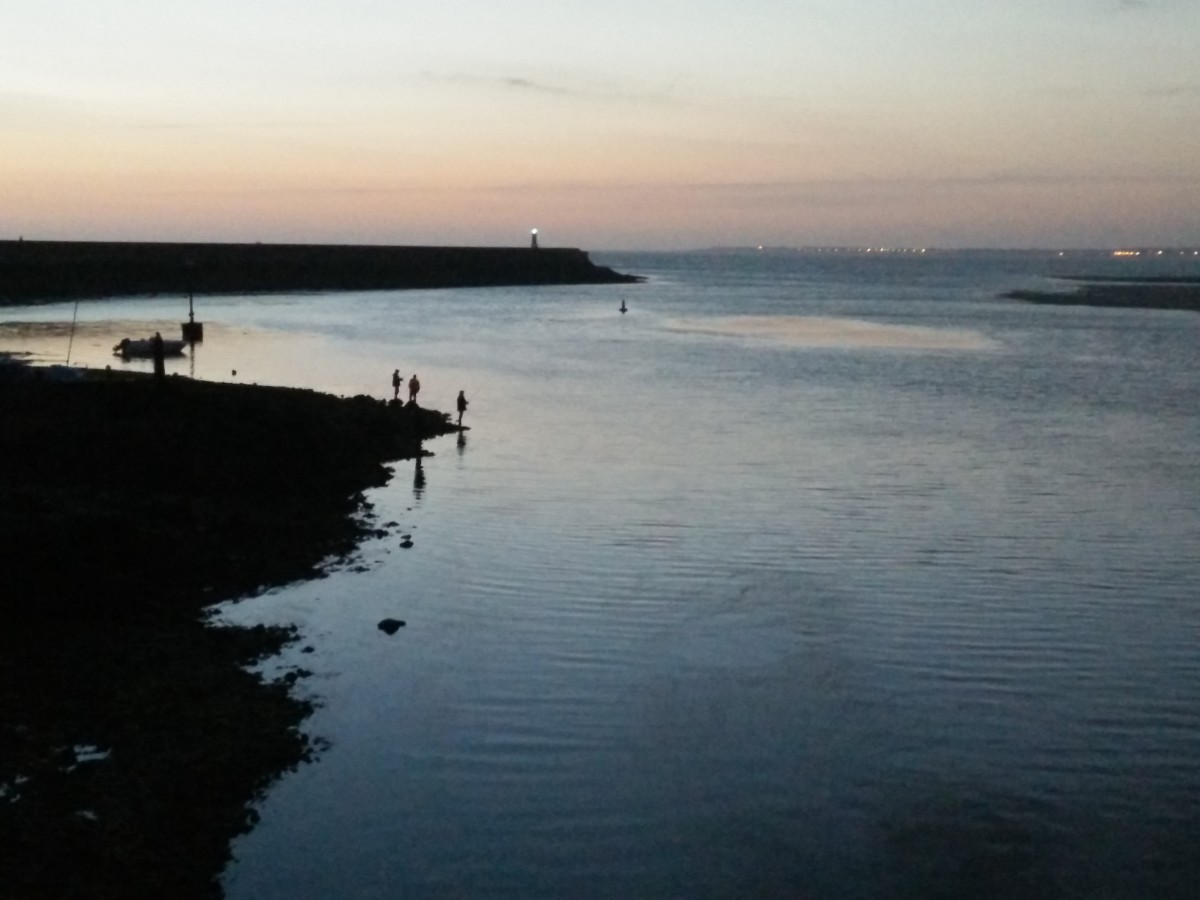 France exchange students find themselves 'cultural diplomats'
Time spent in Orléans sharing unique aspects of Canuck way of life while building bridges with French schools, teachers
June 11, 2015 —
Four teacher candidates from the Faculty of Education participated in an exchange in Orleans, France, from May 11 to June 6, 2015.
While the students were in France, they kept a blog of their activities.
Post No. 4 is by Thomas Dunford.
It feels like it was just yesterday when I was madly dashing for the train to Orléans with the rest of our motley crew cheering me on. With not but a minute to spare I recall sitting down with an exhausted huff, relieved to see vaguely familiar faces far from home. Over the past four weeks the pace has hardly slowed a bit in our effort to make the most of our time on the other side of the pond.
If we weren't busy trying to wrap our heads around the radically different structure of the French education system we were reconciling each other's culture shock. In Orléans we played the roles of Canadian diplomats, sharing the unique aspects of our way of life with insatiably curious audiences. We observed and practised teaching with great enthusiasm and the unwavering support our host instructors. Outside of Orléans we made the most of our weekends by exploring the surrounding region and broadening our perspective on the sheer diversity of experience offered here. From climbing the high reaches of some long-past monarch's chateau to cycling across the low-lying salt marshes of Guérande, we covered some ground both literally and figuratively.
What better way to forge new friendships than through the common personal triumphs and tribulations of travel? Veronica's astute observations paired with her knack for dry sarcasm had us all in stitches at every twist and turn in the road. Brittney would always humour any of our silly whims all while keeping us grounded in reality of our globetrotting adventures. We wouldn't have seen half as much as we did without Gabrielle's organisational prowess to keep us on track regardless of what was thrown at us. I couldn't have asked for better company.
Building bridges didn't end with just us from The University of Manitoba, however! We relished the opportunity to compare notes with a whole host of hopeful teacher candidates from our neighbours in Ontario all the way to our Mexican counterparts. No matter what school we found ourselves in, from the bustling halls of elementary schools to the intensely serious preparatory classrooms, the French students and teachers all greeted us with nothing but genuinely warm welcomes. Our hosts at l'Université d'Orléans went above and beyond the call of duty not only through their professional conduct but also in lending us their precious free time and companionship.
There has been hardly a minute's rest for the four of us since our arrival and we wouldn't want it any other way. As we part and go our separate ways we leave a bit of our hearts here in Orléans and take with us a wealth of experience which will undoubtedly shape our practise as future teachers. Just as nothing ever truly begins, nothing ever ends, and this is but one stop of many on our path to discovering and sharing the richness of intercultural education.
Read more about the exchange: