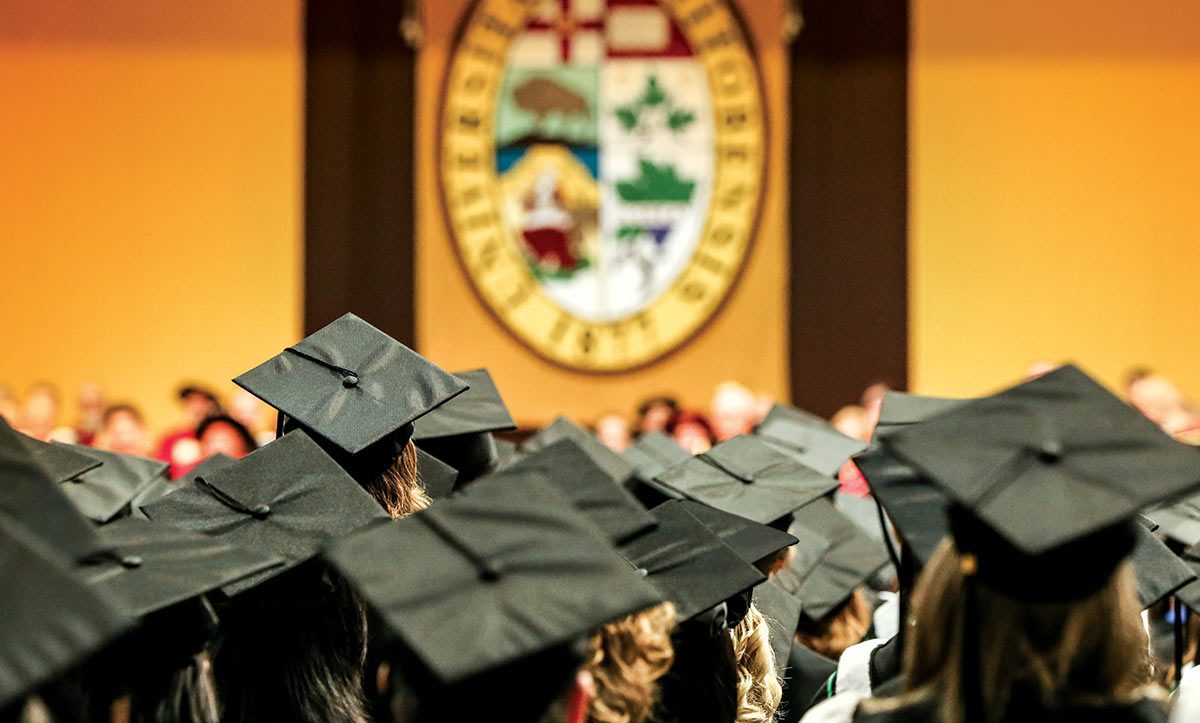 Exceptional individuals receive honorary degrees at Fall Convocation 2019
October 9, 2019 —
Held twice per year, convocation ceremonies at the University of Manitoba celebrate new graduates as well as bestow honorary degrees upon exceptional individuals who have achieved pre-eminence in the advancement of science, culture, scholarship and leadership.
At the university's upcoming 52nd Fall Convocation ceremonies, held Oct. 15-17 and Nov. 7, the following remarkable individuals will be awarded honorary degrees:
Craig Baines—BA(Manitoba), MDS(Royal Military College), MPA(Royal Military College)
Rear-Admiral Craig Baines commands the Canadian Atlantic Fleet in Halifax, N.S. While commander of the HMCS Winnipeg frigate between 2007 and 2009, he and his crew disarmed numerous pirates in the Gulf of Aden, earning him international respect and the prestigious Meritorious Service Cross from Canada's Governor General, which recognizes exceptional leadership and service to Canada.
Tuesday, October 15, 2019 3:00 p.m
Morley Hollenberg—BSc(Manitoba), MSc(Manitoba), DPhil(Oxford), MD(John Hopkins)
Dr. Morley Hollenberg has made monumental contributions to our understanding of peptide hormones, which regulate numerous biological functions. His extensive publications have transformed many branches of research and knowledge pertaining to cardiovascular, gastrointestinal, musculoskeletal and neurological diseases. In 2011, recognizing his sustained excellence, the Royal Society of Canada awarded him its most prestigious medical science honour, the McLauglin Medal.
Thursday, November 7, 2019 2:00 p.m
Guy Maddin—OC, OM, BA(Winnipeg), LittD(Winnipeg)
Since producing his first film in 1985, Mr. Guy Maddin has become one of Canada's most celebrated and influential directors, producers, screenwriters, and cinematographers. Mr. Maddin has received many awards throughout his career, including an Emmy, the Telluride Medal for lifetime achievement in film, and the Manitoba Arts Council's Award of Distinction for Lifetime Achievement in the Arts.
Wednesday, October 16, 2019 3:00 p.m
Jean Senft—BSSc(Western)
Ms. Jean Senft is an internationally renowned figure skating judge who exposed unethical judging practices during the 1998 Olympic Winter Games in Nagano, Japan. The author and philanthropist has committed herself to ensuring sports promote fairness and nurture excellence. In 2009, Sports Officials Canada created the Jean Riley Senft Integrity Award, of which she was the first recipient.
Thursday, October 17, 2019 3:00 p.m
Join in the celebration and watch the 52nd annual Fall Convocation live stream here.