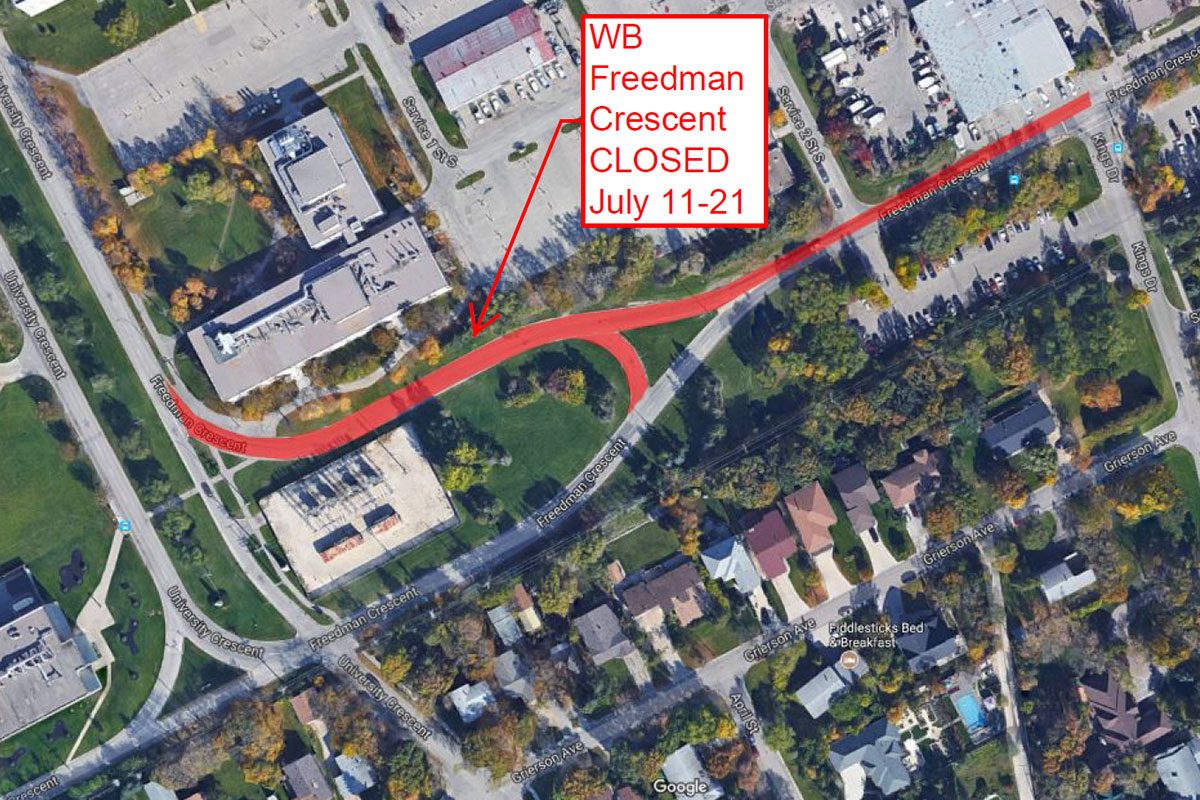 Fort Garry Campus roadway repairs July 11 to 21; University Crescent reduced lanes July 14 to 27
July 10, 2017 —
Freedman Crescent (westbound) will be closed for repairs from University Crescent to King's Drive from Tuesday, July 11 to Friday, July 21.
Eastbound Freedman Crescent will remain open during construction.
Repairs will also take place from Friday, July 14 to Thursday, July 27 to:
· University Crescent southbound from Chancellor Matheson Road to Freedman Crescent; and
· Dafoe Road eastbound from University Crescent to Service Street 3 S (i.e., Russell Building).
The roads will remain in operation during the repairs but lanes will be reduced so expect delays on these routes.
Delays can be expected around campus due to roadway, walkway, and parking lot repairs until September.
Areas affected are: Sifton Rd, Sidney Smith St, and Dysart Rd as it approaches Saunderson St at the east end of Fort Garry campus.
It not expected that there will be further road closures, only lane reductions.