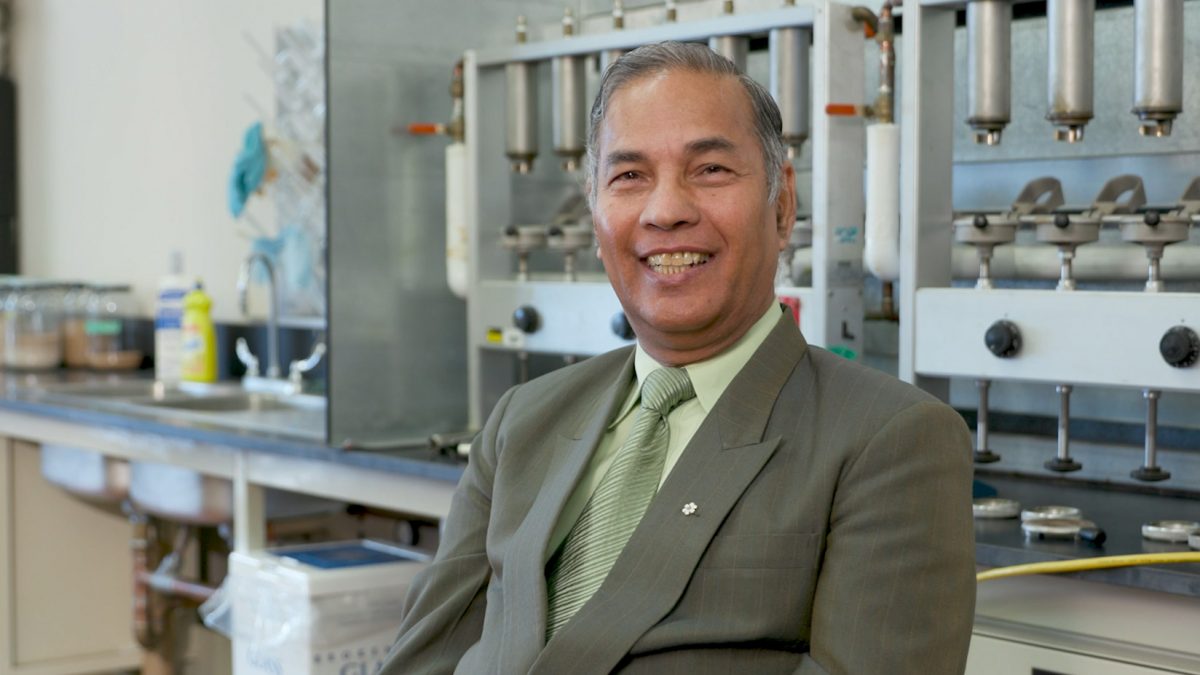 Former UM Vice-President honoured with Lieutenant Governor's Award
June 30, 2023 —
Digvir Jayas is the 2023 recipient of the Lieutenant Governor's Award for Excellence in Public Administration in Manitoba. The award is granted by the Institute of Public Administration of Canada, Manitoba region to recognize distinctive leadership in public administration or significant contributions to the field of public administration in the province.
Jayas served as UM vice-president (research and international) (VPRI) for 13-years, and as associate vice-president (research) for eight years before that. During that time UM research funding saw more than 50% growth, to more than $230M in 2021. Jayas established countless partnerships locally and internationally and provided leadership nationally, chairing the board of TRIUMF (Canada's particle accelerator), chairing the Natural Sciences and Engineering Research Council of Canada (NSERC), and serving as vice-chair of the U15 Research Committee.
"During my 21 years of leadership in the UM VPRI office, I am most proud of the initiatives I've launched that engage and support transdisciplinary and undergraduate research," says Jayas. "This includes the Undergraduate Research Awards, that allow students to be mentored by a professor of their choice, in addition to the monetary award. More than 200 awards are given annually and, since the program launched, more than 1,500 students have benefitted."
Jayas began his UM academic administrative career in 1997 as Head of the Biosystems Engineering Department where he led the renewal of the research infrastructure, including construction of the Canadian Wheat Board Centre for Grain Storage Research. The following year Jayas joined the Faculty of Agricultural and Food Sciences as Associate Dean (Research), leading a strategic interdisciplinary research plan. During this period, Jayas also provided scientific and administrative leadership for the development of the Richardson Centre for Food Technology and Research.
"I congratulate Dr. Jayas on this well-deserved recognition." says Mario Pinto, who took over as VPRI in 2022. "The impacts of Digvir's work are widely felt across the UM research enterprise through innovative programs like the Transformational Partnerships initiative, which incentivizes collaboration between UM researchers and the private sector. During his long career he established a globally recognized foundation for research at UM that will endure long into the future."
Jayas continues his career in administrative leadership as the incoming president of the University of Lethbridge on July 1, 2023.
Research at the University of Manitoba is partially supported by funding from the Government of Canada Research Support Fund.