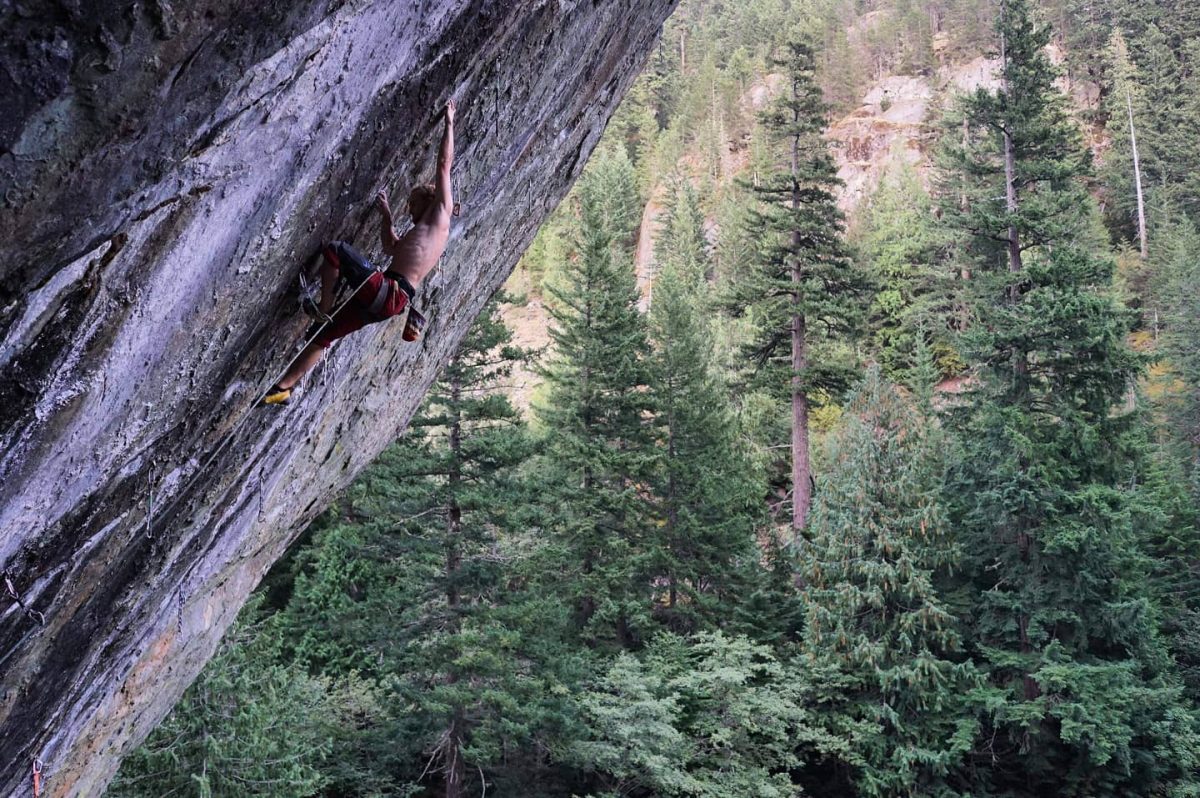 Flatlanders reach new heights
FKRM student Alex Russell and Dylan Pereira represent Manitoba at the Senior Lead Climbing Nationals
February 14, 2022 —
This weekend, FKRM major Alex Russell will be heading out to Richmond, B.C. to compete in the Senior Lead Climbing Nationals, alongside—and against— fellow climber Dylan Pereira.
Since the inception of Climbing Manitoba, the province's first provincial sport organization (PSO) for climbing, in the fall of 2021, Manitoba is now able to send athletes directly to national competitions.
This year, Russell and Pereira's involvement marks a significant moment in Manitoba climbing history, putting this prairie province on the national climbing map. "In the past if competitive climbers in Manitoba wanted to climb at the national level, they would actually have to go through a PSO in another province, which was quite a large barrier," explains Russell, "So now we have a more direct route."
Russell fell in love with climbing while on a backpacking trip in Ecuador. After hiring a climbing guide and trying outdoor rock climbing "it was all I could think about," he explains, "it consumed me."
"I think my true passion is outdoor climbing," says Russell, who spends his summers working as a rock-climbing guide in B.C. Since he only spends the winter and parts of the shoulder seasons in Manitoba, he does most of his outdoor climbing out west.
Still, he notes that climbing is gaining popularity in Winnipeg, with new indoor climbing facilities popping up across the city. Russell has trained at a number of them, including Vertical Adventures, the Hive, and at the climbing wall in the Active Living Centre (ALC) at UM's Fort Garry campus.
"I train quite a bit at the wall at the Active Living Centre," he says, "that wall is kind of Winnipeg's best wall—in my opinion— to do any sort of rope climbing at present."
The competition in Richmond will feature a specific type of rope climbing called lead climbing. For this type of climb, athletes are harnessed to a rope that is attached to the ground and controlled by a belayer with a friction-based device that will arrest their fall. At certain points along the route, they will clip into intermediate points of protection, and attempt to reach the top.
For the Senior Lead Climbing Nationals, climbers will only have very limited ability to prepare for their routes. For the qualifiers, held on Feb. 19, they will be allowed to study videos of people climbing the routes before getting on the wall themselves. But, for semi-finals and the finals on Feb. 20, athletes will be held in isolation prior to the climb, and will only be given about a minute to assess the wall before they have to climb it.
The Nationals are evidentially an advanced exercise in strategy, strength, and endurance, but Russell says that what he enjoys the most about climbing is simply the way it builds confidence and creates community.
"One of my favourite things about climbing is you'll look at a route and it will seem completely impossible, and . . . then you train for it, you practice it, you repeat the movements, you gain strength, and eventually you do it and it feels like you've achieved the impossible," says Russell.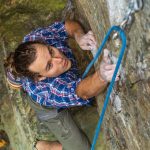 "Most of my friends I've made are through the climbing community," he adds "so there's a very social aspect to it."
For anyone at the University of Manitoba, or in the FRKM, who is looking for a challenging and stimulating workout, Russell recommends checking out the climbing wall at the ALC, or another wall in the city close to them.
For those who can't motivate themselves to do repetitive workouts, climbing can offer an exciting alternative, says Russell.
"I always tell people that (it) is one of the best ways to get fit," he explains. "It's easy to find intrinsic motivation to train for climbing, because your objective is just to get to the top and you're focused on that. You're focused on your movement, on your body."
Watch Russell and Pereira discuss the competition on CTV News.
Anyone looking to try out the climbing wall in the ALC can attend open time slots, or book a climb time through Recreation Services. Regular and drop-in rates are available. For more information, please visit the Recreation Services website or contact the climbing coordinator: zachary [dot] wronski [at] umanitoba [dot] ca.