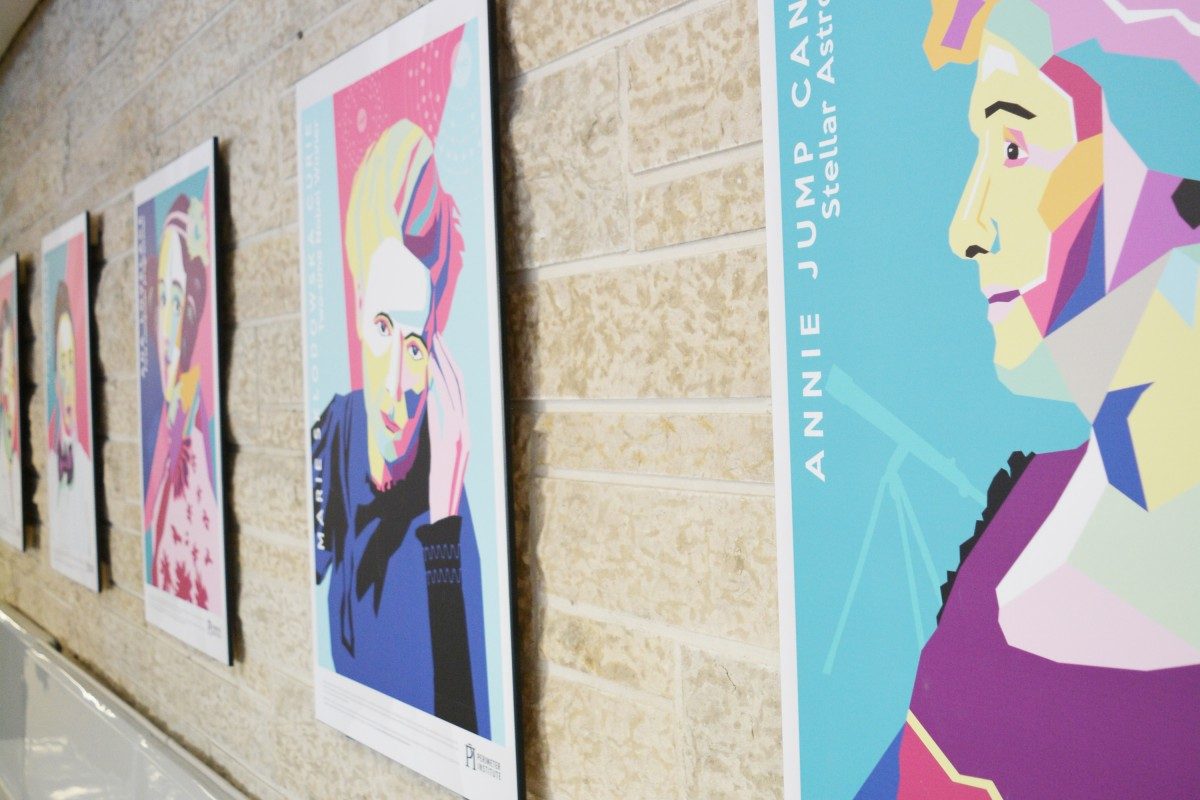 Five Women Who Changed Science Forever
January 8, 2018 —
Quick! Name five influential female scientists! If you're stumped after Marie Curie, then you need to take a walk down the hallway that links Armes to the Buller Building. There, you'll find a new art installation from the "Forces of Nature" series, created by the Perimeter Institute in Waterloo. Placed in the link during the Christmas break, these pop-art-influenced pieces are there to highlight the groundbreaking contributions of women to the study of science.
Yes, Madame Curie (Physics and Chemistry) is there, the only person to win a Nobel Prize in two different sciences. So is Annie Jump Cannon (Astronomy), whose cataloging of hundreds of thousands of stars led to the development of contemporary stellar classification. Ada Lovelace (Mathematics) is represented; a mathematician and writer considered to have written the first computer program in the mid-19th century. Emmy Noether (Math and Physics) is also present, renowned for her landmark contributions to abstract algebra and theoretical physics. Chien-Shiung Wu (Physics) completes this line-up. Wu is known as "the First Lady of Physics" and contributed significantly to the field of nuclear physics.
UofM Chemistry Professor Jennifer van Wijngaarden initially suggested the display, and is particularly pleased with the outcome. She believes that the plaques will not only educate passersby, but will inspire them as well.
"This series brings attention to ground-breaking, paradigm-shifting scientific discoveries of five women in the 20th century that continue to have great importance. Historically, women have been under-represented in most fields of science and this continues to be true today. My hope is that our Sciences students will walk by this installation every day and be inspired by the contributions made by these remarkable women in recent history, and that this will raise our collective consciousness surrounding issues of equity, diversity and inclusion."