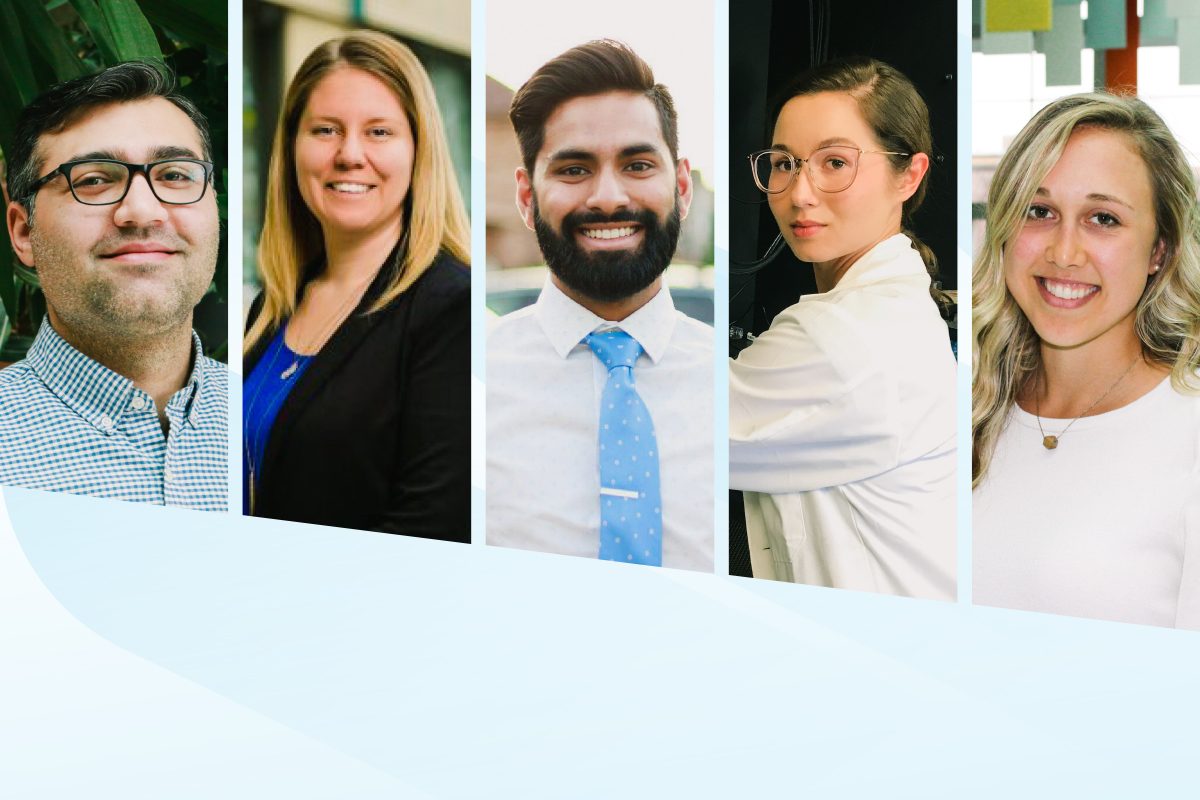 Five Vanier Scholars will call UM home in 2020
June 19, 2020 —
In 2020, the University of Manitoba is proud to welcome five Vanier Scholarship recipients to its community.
Graduate students are the drivers of research and discovery and these awards, considered the Canadian equivalent of the United Kingdom's Rhodes Scholarships, help recruit and keep top doctoral students from across the country and around the world in Winnipeg and Canada. Each recipient receives $150,000 over three years towards his or her research.
The five recipients are:
In addition to the five Vanier Scholarships awarded, the federal government also announced the awarding of a total of $2,205,000 in scholarships to 71 UM master's and doctoral student researchers through the Canada Graduate Scholarship programs (Frederick Banting and Charles Best, Alexander Graham Bell, Joseph-Armand Bombardier, funded by the three granting agencies).
"These students stand out amongst their peers as exceptional leaders and disciplined, creative researchers who I'm certain will have a tremendous impact in their fields of inquiry, and that will undoubtedly bring immeasurable positive benefits to our community," said Dr. Digvir Jayas, Vice-President (Research and International) and Distinguished Professor at UM. "We are very proud that they chose UM for their research."
The Vanier Scholarships recognize students who demonstrate leadership skills and a high standard of scholarly achievement in graduate studies in the social sciences and humanities, natural sciences and engineering, and health. Students are nominated by their university. Nominees are evaluated by multi-disciplinary peer-review committees and selected by a board composed of world-renowned Canadian and international experts.
"We are excited to foster and showcase these world-class, University of Manitoba graduate students. They are remarkable individuals who are motivated and driven to make an impact on the world, and have demonstrated tremendous dedication in their studies. Being selected as a Vanier Scholar is a huge honour and accomplishment, and I offer my congratulations to each of them as they continue their research journey," says Dr. Louise Simard, Acting Dean, Faculty of Graduate Studies.
These five recipients of the 2020 Vanier Scholarships bring UM's total to 37 Vanier scholars awarded during the last 12 years.
The scholarships are administered by Canada's three federal granting agencies: CIHR, NSERC and SSHRC.
The Vanier program honours distinguished Canadian soldier and diplomat Major-General the Right Honourable Georges Philias Vanier (1888-1967), who served as Governor General of Canada from 1959 to 1967.
Research at the University of Manitoba is partially supported by funding from the Government of Canada Research Support Fund.